Two Men Shot to Death During Rap Video Filming in Louisiana
Two people were shot and critically injured while a rap music video was being filmed on Wednesday night, in the city of Baton Rouge, Louisiana. Both men later died in hospital.
Footage was being captured at a property on Dalton Street when the incident took place, at approximately 7.30 p.m., in the 3900 block near North 38th Street.
Twenty-five-year-old D'Andre Mills and 31-year-old Landon Johnson lost their lives as a result of the gunfire. It's not yet clear if Mills and Johnson had any part in the making of the video.
"There were a large group of people gathered outside the house located at this address when the shooting occurred," said Baton Rouge Police Department.
After the shooting, paramedics quickly arrived on the scene and performed CPR on one of the men. Both were taken to hospital, where they were pronounced dead.
Shootings are at recent a high in Baton Rouge, with more homicides for the first part of the year than there have been each year in the past decade. Baton Rouge Police Chief Murphy Paul said he has seen an increase in homicide since the coronavirus pandemic. "I am worried," said Paul to The Advocate, noting this year could potentially become the city's most murderous year to date.
This is not the first fatal shooting in the area this week. On Monday, police were searching for a suspect wanted in relation to a violent felony and surrounded a building in the Tigerland Avenue area, less than 10 miles from Dalton Street. After the suspect pulled out a weapon, he was shot and killed by police. No human officers were harmed during the confrontation, but a K-9 officer received injuries.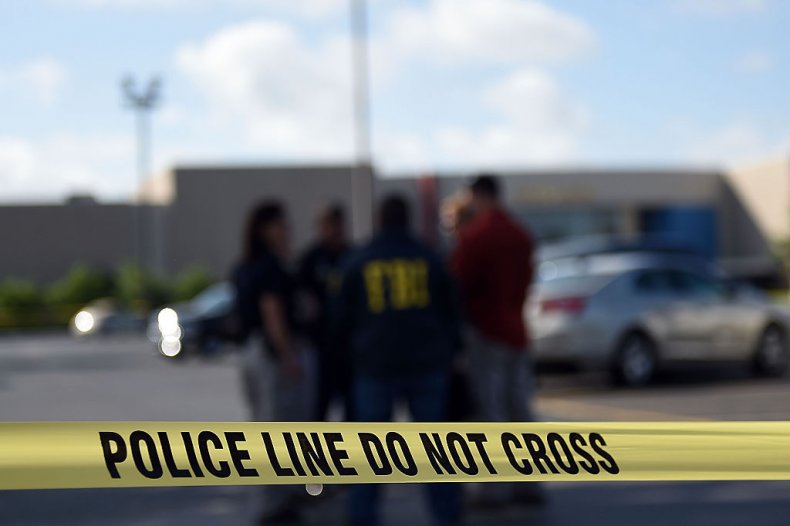 Meanwhile, earlier this month on July 4, there were three separate shooting in Baton Rouge on one day. Two people were killed and six were left injured. There was a triple shooting on East Buchanan Street, with two victims taken to the emergency room. Later that day, four people were shot on Greenwell Springs Road, including two children. Another person was shot and killed in the evening on North Fuller Place.
Police are investigating the music video shooting last night as a double homicide and asking for witnesses with information to notify the Violent Crimes Unit at 389-4869 or Crime Stoppers at 344-7867(STOP).