Two Mice Fighting in Subway 'Boxing Match' Wins Photography Award
A picture of two mice quarrelling on the London Underground has won the 55th Wildlife Photographer of the Year LUMIX People's Choice award, an annual competition held by London's Natural History Museum.
The winning shot—"Station Squabble"—was captured by Sam Rowley, a wildlife photographer based in Bristol, U.K., for a project delving into the lives of rodents in the capital's underground rail network.
He explained the inspiration behind the series came from a video of mice on a platform sent to him by a friend after a night out.
"These mice only know the constant roar of trains and perpetual darkness," he told the Natural History Museum. "The tunnels are a desperate place to live if they need to have a boxing match over a tiny little crumb."
In this instance, the fight lasted for a brief moment before one mouse darted off, having won the prize crumb.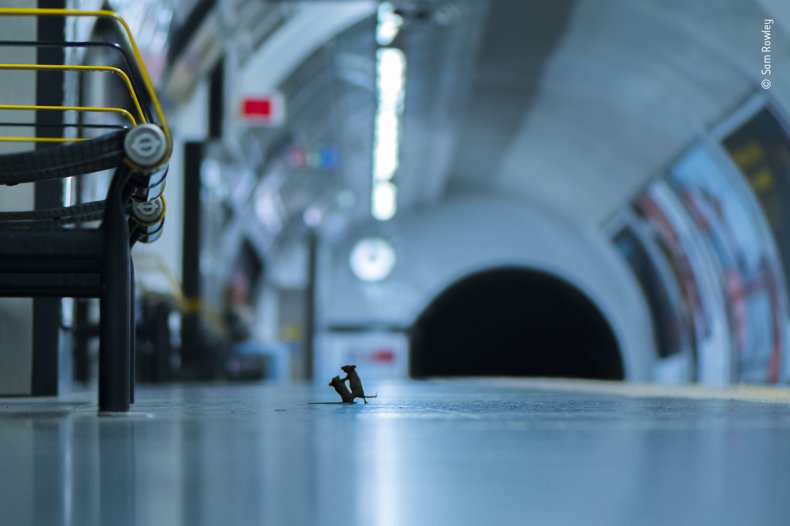 To complete the series, Rowley spent five nights lying on station floors across the tube network, ignoring distractions from trains and Londoners as they made their way around the city.
At one point, he recalls, a man appeared out of the blue and lay on top of him, thinking Rowley was having a heart attack.
But a combination of patience, luck and skill saw him swoop into first place and win the people's prize. According to the event's organizers, around 28,000 got involved and cast their vote.
"It's been a lifetime dream to succeed in this competition in this way, with such a relatable photo taken in such an everyday environment in my hometown," he said. "I hope it shows people the unexpected drama found in the most familiar of urban environments."
More than 48,000 people submitted images for the Wildlife Photographer of the Year 2019 competition. Staff from the Natural History Museum selected a shortlist of 25. The public could then pick their favorite.
On top of the winning image, the public selected four "highly commended" pieces. These include a striking photo taken by Aaron Gekosi of an orangutan in boxing gloves and shorts hunched over in a chair next to a boxing ring.
Orangutans have been used as sources of entertainment for decades at locations, including Safari World in Bangkok where they are made to participate in boxing shows.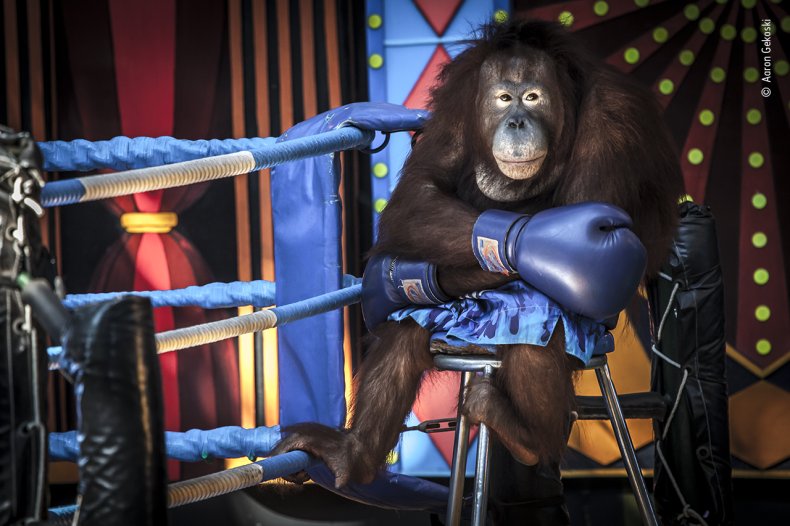 Another runner-up was taken by Francis De Andres and shows a group of white reindeer barely visible in the snow. It was taken in Svalbard, Norway.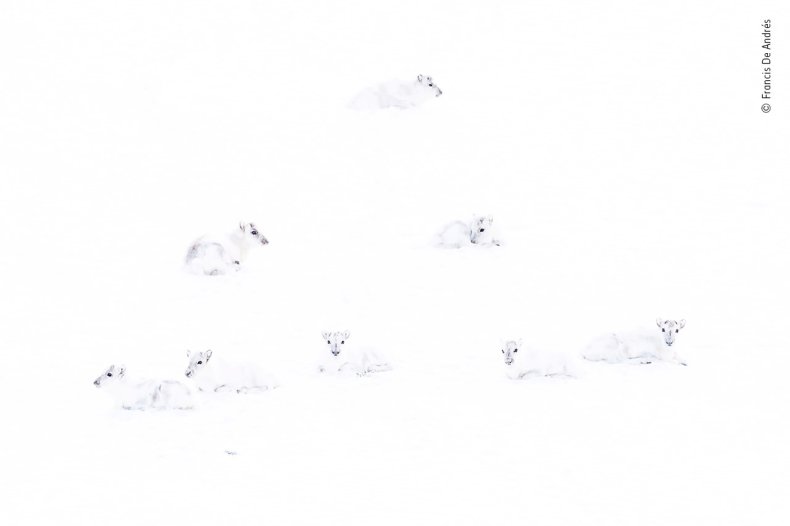 "Matching outfits" by Michel Zoghzoghi was taken in Brazil and shows a pair of jaguars on the Três Irmãos River with an anaconda clasped between their teeth.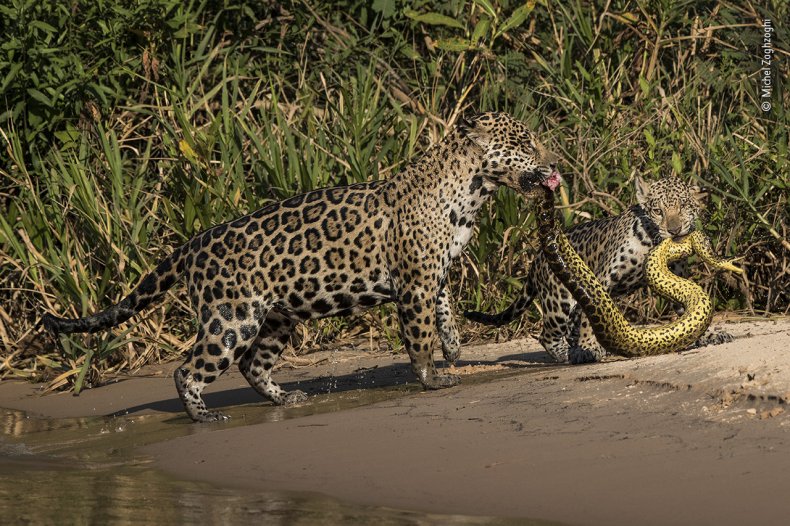 In another, Elias Mugambi, a ranger at Lewa Wildlife Conservancy, northern Kenya, is pictured nose-to-nose with an orphaned black rhino, called Kitui. According to Martin Buzora, who took the shot, young rhinos frequently end up at the sanctuary because of poaching or because the mother rhinos are unwell.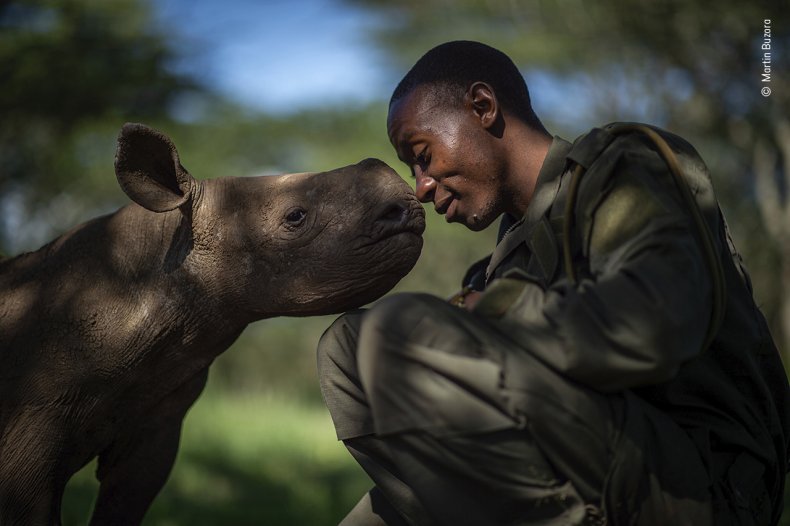 The Wildlife Photographer of the Year is developed and produced by the Natural History Museum, London. It will be on show until May 31, 2020.