Two Military Doctors Shot Outside Virginia Home in 'Cold Blood', Manhunt Underway
A husband-and-wife military couple was shot and killed outside their Fairfax County Virginia home on Wednesday, police reported, and now a search is underway to find the suspect or suspects responsible.
Fairfax police confirmed during an evening press conference the identities of the victims as well as giving details about the vehicle they were looking for in connection to the double homicide.
The victims were identified as Brenda McDaniel, 63, and Edward McDaniel Jr., 55, who were both former military physicians. Edward McDaniel was an active army colonel, while Brenda McDaniel was retired from the service, Fox 5 DC reported.
"They were shot and killed in cold blood in their own front yard," Fairfax County Police Chief Kevin Davis said during the press conference.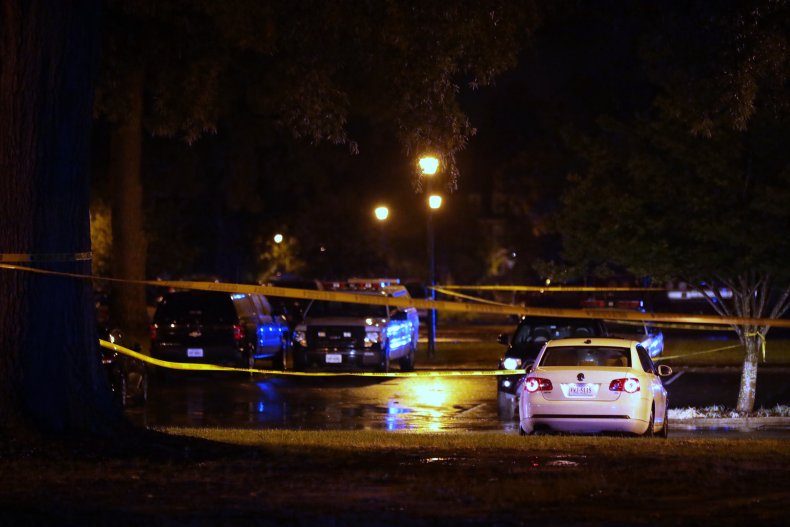 Police did not directly identify any potential suspects at the press conference, but asked the community to be on the lookout for a light-colored 2018 Nissan Altima with Maryland license plate number 1EF1479, urging them to call 911 if they saw anything.
"He's known to the DMV, we believe," Davis said. "We think he's likely still local. We think someone has seen that car, we urge that person or persons to contact us. The car may be parked in your neighborhood right now."
Fairfax County Police Maj. Ed O'Carroll, the head of the crimes and cyber and forensics bureau of Fairfax County, also spoke at the evening press conference and called for aid from the community in solving the double homicide.
"Our staff will continue to work overnight, but we can't do it alone. We need the community's help," O'Carroll said.
Davis said during a press conference on Wednesday afternoon that police had responded to the same home for a dispute and potential burglary. He said he believes the two incidents are related and the shooting was not a random act.
Though a possible motive for the shootings has not been identified by police, Fox News reported Davis saying at a press conference that authorities believe the "shooter or shooters" are known to a relative of the victims.
"There's a lot of questions that we still have," O'Carroll said. "The key is the car, but ultimately the key is the shooter or a second person."
O'Carroll also said that the firearms used during the double homicide had not be recovered by police, and the suspects should be assumed to be armed and dangerous.
The killings are the ninth and 10th homicides in Fairfax County this year, which O'Carroll described as "nine and 10 too many."
Police are offering a $10,000 reward for information on this case that leads to an arrest.