Two Missouri Hairdressers Working With Coronavirus Symptoms Potentially Exposed 140 Clients
Two hairdressers working with coronavirus symptoms at the same salon in Springfield, Missouri potentially exposed at least 140 clients this month, according to health officials.
The Springfield-Greene County Health Department notified the public on Saturday that a second hair stylist from Great Clips salon had tested positive for COVID-19. The stylist worked five days this month with 56 clients while experiencing mild symptoms and was potentially infectious, the department said.
Authorities will directly notify the potentially exposed clients and offer them coronavirus testing.
While the individuals and their clients were wearing face coverings, local health authorities have advised the clients to watch for symptoms and self-isolate if sickness develops.
The announcement came one day after health officials revealed that another hairdresser at the same Great Clips location had tested positive for coronavirus and may have exposed 84 clients and seven co-workers to the disease while working with symptoms. The first hairdresser who tested positive worked eight days this month.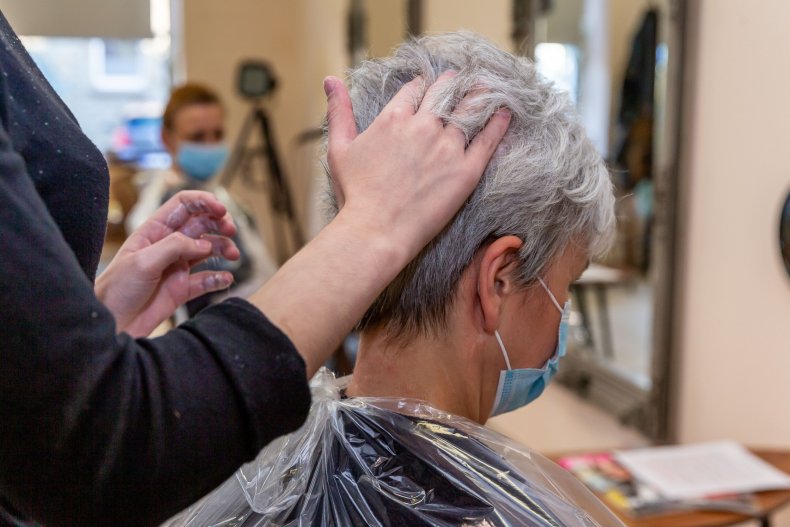 Other individuals who were at the location during their shifts, but not deemed to be in close contact, are believed to be at very low risk.
"We are hopeful that their strictly enforced policy of masking will prevent any future spread from this case. They also kept detailed records that have made contact tracing a speedy process," Springfield-Greene County Health Department Director Clay Goddard said Friday.
According to the Kansas City Star, the Great Clips salon has been closed and will be deeply sanitized and cleaned as per guidelines set out by the Centers for Disease Control and Prevention (CDC), as well as the country's health officials.
Newsweek reached out to the Springfield-Greene County Health Department for further information. This story will be updated with any response.
As of Sunday, Missouri has reported a total of more than 12,200 coronavirus cases, with roughly 690 deaths. Overall, the U.S. now has a total of over 1,684,900 confirmed COVID-19 cases, with around 99,200 deaths and 451,500 recoveries.
Missouri Republican Governor Mike Parson's stay-at-home order expired on May 3 and the state's economy started reopening the next day. Under the state's Economic Reopening Health Order, in place through May 31, businesses such as movie theaters and concerts are allowed to resume operation--provided they can maintain social distancing for staffers and customers.
The order will be reevaluated by state officials before it expires and may be amended to either be more or less restrictive, depending data and the number of active cases in the state.