More Democrats, Including Gabbard, Now Support Trump Impeachment Inquiry, Leaving Just 11 Who Don't
Three more House Democrats have announced their support for the party's formal impeachment inquiry into President Donald Trump amid news that he asked a foreign country to investigate one of his political opponents, leaving just 11 Democrats who've yet to back impeachment proceedings.
Reps. Colin Allred (D-Texas), Conor Lamb (D-Penn.) and 2020 presidential candidate Tulsi Gabbard (D-Hawaii) said that after recent revelations from a whistleblower complaint detailing Trump's call with the Ukrainian president, they now backed the inquiry.
Allred, a moderate freshman whose time as an NFL player was cut short by an injury, said that after reading the partial transcript of Trump's call with Ukrainian President Volodymyr Zelensky—where Trump pressured Zelensky to investigate former Vice President Joe Biden and his son—and read the whistleblower complaint that uncovered the call, he "concluded that a formal impeachment inquiry should begin and investigations must continue in order to protect our national security & rule of law."
"The American people are watching, and counting on us to approach this inquiry with the gravity and seriousness of purpose that this consequential moment demands," Allred said in a statement. "This inquiry by Congress must be diligent, fact-based and above partisan politics."
Lamb, also a moderate freshman, gave similar reasons while speaking to CNN's Chris Cuomo Thursday night, saying the whistleblower allegations were "going to ramp up the urgency behind these investigations."
"We're in a different place today than we were last week because of these allegations," Lamb said. "I absolutely support [Intelligence Committee] Chairman [Adam] Schiff's investigation. The Speaker put the impeachment inquiry label on that on [Tuesday], so that's what it is."
Gabbard was previously against impeachment proceedings for fear it would "further divide our already badly divided country." However, with more information coming to light about the whistleblower complaint and Trump's remarks about the matter, she said her stance has changed.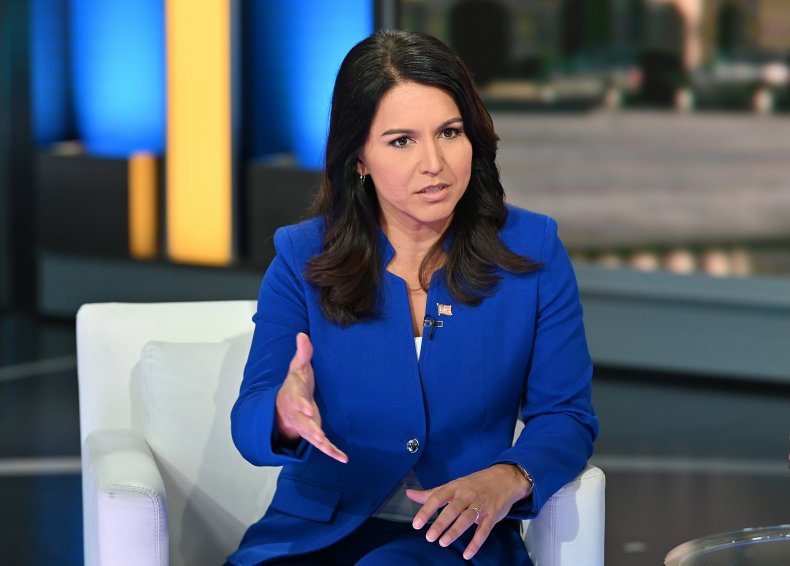 "Unfortunately, I believe that if we do not proceed with the inquiry, it will set a very dangerous precedent," Gabbard said in a statement on Friday. "Future presidents, as well as anyone in positions of power in the government, will conclude that they can abuse their position for personal gain, without fear of accountability or consequences."
The number of House Democrats who've yet to back impeachment proceedings shrinks by the day. Speaker Nancy Pelosi (D-Cali.) on Tuesday announced the chamber was launching an "official impeachment inquiry," a move that drove dozens more members to say they, too, believed it was time to take steps that would determine whether the president should be ousted from office.
But Pelosi's caucus lacked clarity on the timeline and scope of their inquiry following her message, something the party hopes to fix by some committees working during part of the two-week recess that commences on Monday and narrowing their focus on the Ukraine whistleblower scandal—rather than the Mueller report and allegations of obstruction of justice. Liberal groups, in addition to several Democrats, have called on House leadership to cancel the recess in order to fast track impeachment proceedings or work on pressing legislative items, such as gun control measures.
"What's different about them in my view is, in the Judiciary Committee, we were mostly studying past conduct of the president, the contents of the report," Rep. David Cicilline (D-RI) told reporters Thursday. "This is actually grave misconduct by the president of the United States being committed in real time, in full view of the American people, asking a foreign power to intervene and involve itself in an American presidential election to benefit the president of the United States. It's conduct which is so shocking and which undermines our national scrutiny."
Cicilline believed, as many Democrats have indicated, that voting on articles of impeachment will be inevitable. It's a matter of when, not if, they've said.
This story was updated to include a statement from Rep. Tulsi Gabbard.