Two New Cases of EEE Reported in Rhode Island, Total Number of Human Victims Brought to Three
As the summer season winds down, two more human cases of eastern equine encephalitis (EEE) have been discovered in Rhode Island. That brings the full total of patients up to three as the state continues to encourage its citizens to limit their outdoor activities in a quest to keep the disease from spreading. However, the state Department of Environmental Management has no plans to conduct further spraying for the insects.
A West Warwick resident passed away of the mosquito-borne illness last week, according to WBRU. That death marks the first loss of a Rhode Island resident from the disease this year. On the other side of the state line, eight Massachusetts residents have contracted the disease, with one fatal case being reported by the CDC.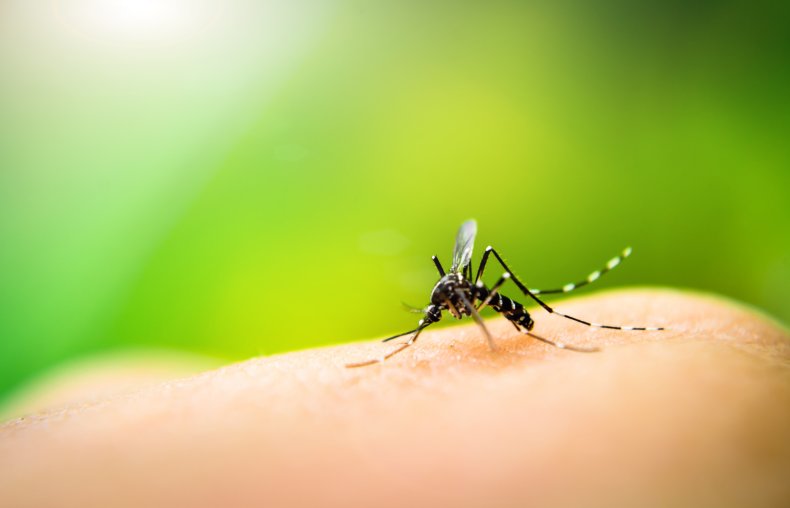 Two Rhode Island residents, a girl under the age of 10 from Coventry and a 50-year-old Charlestown resident, were both hospitalized for the illness and have been released without further concern, according to the Associated Press and WBRU. It's likely both contracted the disease in late August, before spraying in at-risk, densely wooded locations such as Warwick and Coventry began to take place. Several deer in Coventry, Richmond and Exeter have also tested positive for the virus, as have horses in Westerly.
"Personal mosquito-prevention measures remain everyone's first defense against EEE," Rhode Island Department of Health Deputy Director Ana Novais told Channel 12 News. "If possible, people should limit their time outdoors at sunrise and sunset. If you are going to be out, long sleeves and pants are very important, as is bug spray."
Rhode Island Department of Health representatives continue to remind citizens that cases of Triple E in humans are very rare. Those concerned that they've been bitten by infected insects should seek the advice of their general practitioner. Experts also warned that the threat of mosquito-borne illnesses will continue until the first hard frost takes place, which will likely be some time in mid-October. Many nighttime outdoor activities have been rescheduled and will continue to be rescheduled until that frost comes through.
The Department of Health also released the following tips to reduce your risk of being bitten to Channel 12:
Dump out any standing water near your home.
Use screens on windows or air conditioning to keep them outside.
Use mosquito repellent that contains DEET.
Avoid being outside during peak biting hours – usually between dusk and dawn.
Wear long pants, long-sleeved shirts and high socks if you're outside during peak biting hours.