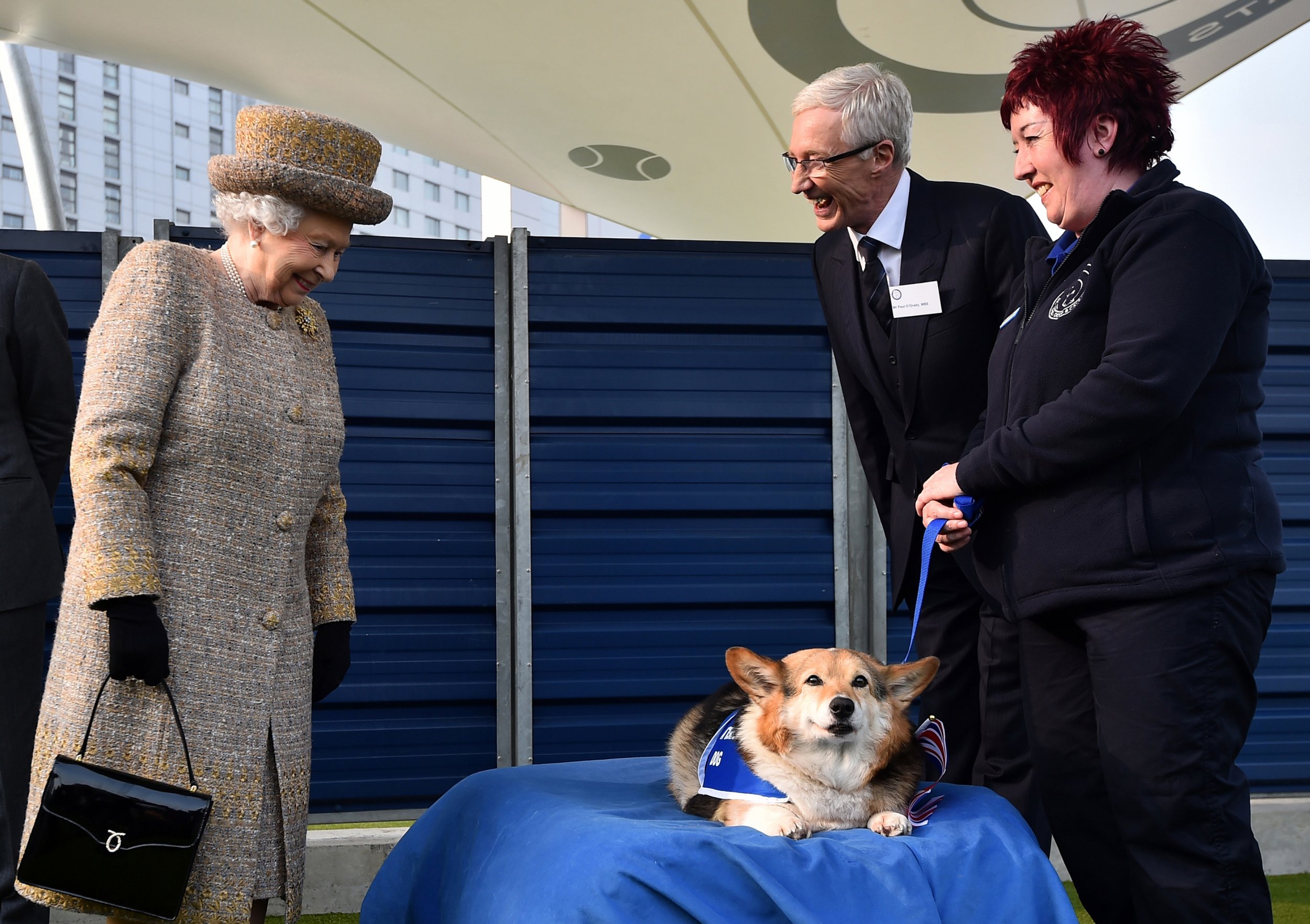 A couple of rescue dogs could give Queen Elizabeth II's pampered, purebred corgis a run for their money.
Meghan Markle's rescue pups, Guy and Bogart, will likely move with her into Kensington Palace after her marriage to Prince Harry.
"Well, I have two dogs that I've had for quite a long time, both my rescue pups," she told the BBC on Monday after the big engagement news broke. "And one is now staying with very close friends and my other little guy is…in the U.K., he's been here for a while."
The dogs, one beagle and one Labrador-shepherd mix, are often featured on Markle's Instagram, sometimes wearing sweaters, sticking their heads out of car windows or cozying up in a blanket pile. Markle captions most of the photos with the hashtag, "#adoptdontshop." The rescue pups will be an interesting contrast to the queen's ultra-posh brood of purebred corgis, who live better than most humans do.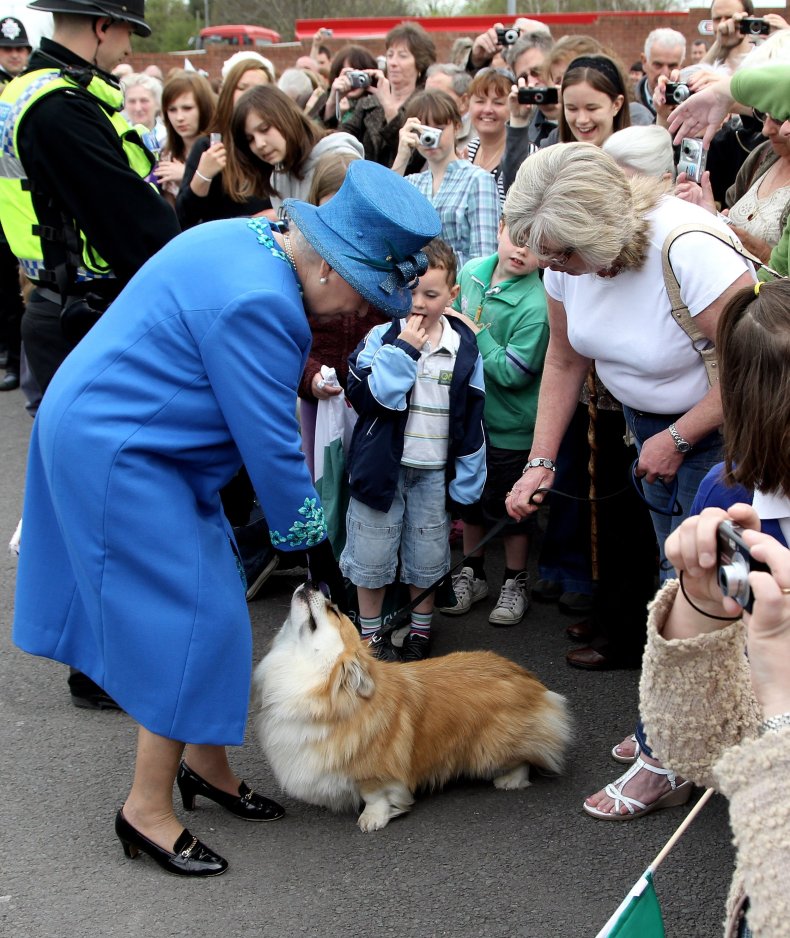 The queen is famously the matriarch of a large little-legged squadron, which she updates every couple of years or so with new members. She feeds the dogs in order of seniority, from individually designed menus. They often get homeopathic remedies, and their meals always come from silver platters and porcelain dishes.
When they stay in Buckingham Palace, the dogs sleep in raised wicker baskets in a room near the royal apartments.
Her first Corgi, Susan, was a birthday present in 1944. Since then, all of her corgis have descended from Susan. Annie Leibovitz photographed the queen and her four dogs in 2015—corgis Willow and Holly, who died in October, and two corgi-dachshund mixes or "dorgis," Vulcan and Candy. Those dorgis are the result of unplanned pregnancies when Princess Margaret visited with her dachshund, Pipkin.
The corgis came up during the BBC interview, of course. Prince Harry joked that he's "spent the last 33 years being barked at," while the queens' pups immediately took a liking to Markle. She said the corgis were "just laying on my feet during tea, It was very sweet."