Two New Efforts Launched to Require Holocaust Education Nationwide, One Triggered by Spicer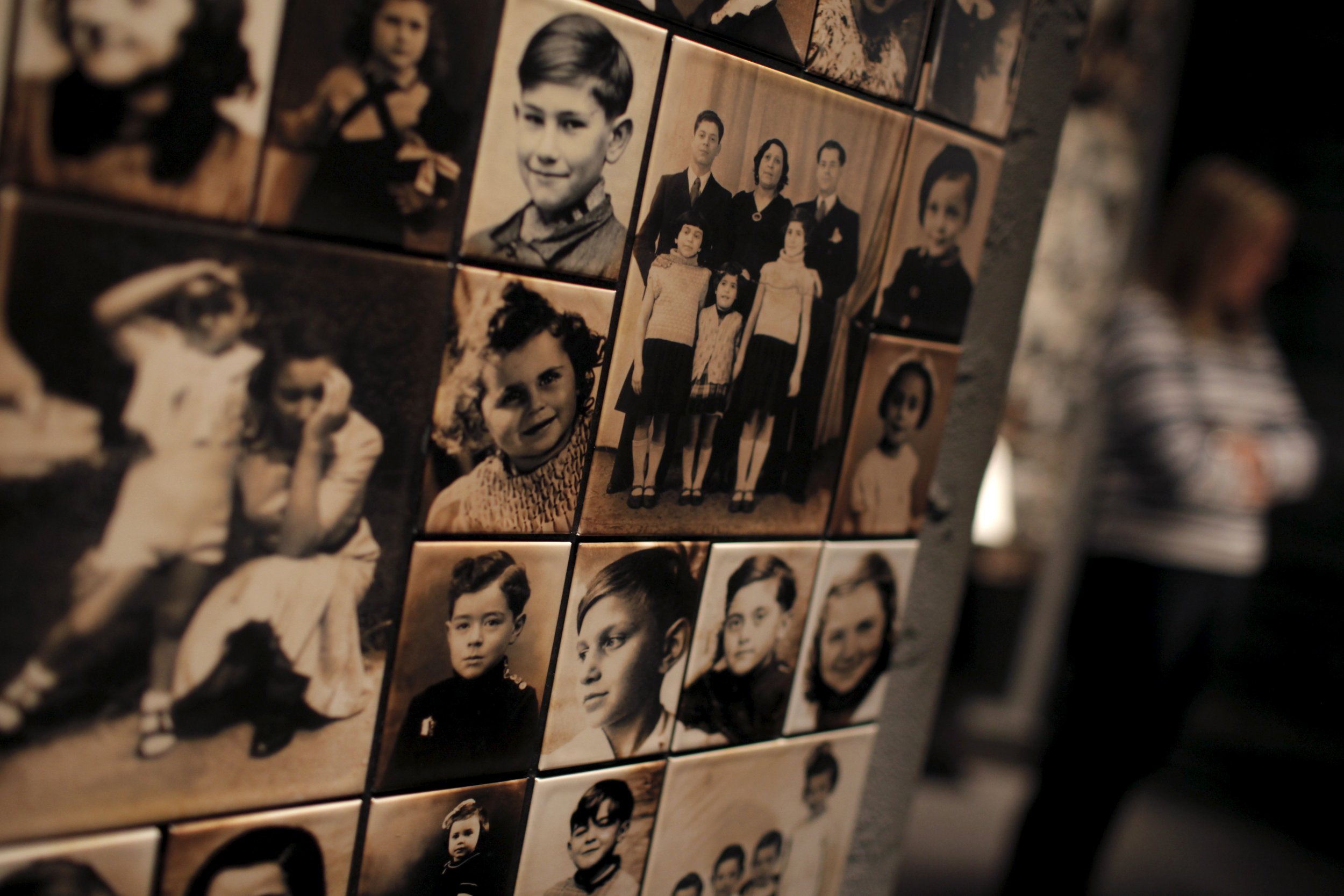 Sean Spicer's recent gaffe about the Holocaust—when during a press briefing he erroneously claimed that Adolf Hitler had never used chemical weapons against his own people and used the confusing and seemingly made-up term "Holocaust centers"— made him an accidental poster boy for Holocaust education. His comments not only sparked a maelstrom of criticism and calls for him to be fired, but also spurred the New York-based Anne Frank Center for Mutual Respect to launch the "50 State Genocide Education Project."
Related: How Sean Spicer Accidentally Became a Poster Boy for Holocaust Education
"Our project was oddly inspired by Sean Spicer's ignorance," says Steven Goldstein, the organization's executive director. On second thought, "inspired" isn't exactly the right word, he says, since it has a positive connotation. "But it was certainly triggered by Sean Spicer's comments," he adds. "We looked at the bigger picture. How could someone like Sean Spicer make his way through an education system and not know about the Holocaust? Where did the American education system go wrong in Sean Spicer's case? Because clearly it went wrong."
The Anne Frank Center announced its new initiative last week on Yom HaShoah, or Holocaust Remembrance Day, which this year also coincided with Armenian Genocide Remembrance Day. The ultimate goal is to reach a point when all 50 states and the District of Columbia require Holocaust and genocide education. As a starting point, the organization announced commitments from 26 Democratic and Republican state legislators from 20 states to introduce legislation requiring such instruction in public schools (or to strengthen existing laws) in their states. Goldstein emphasizes that the Anne Frank Center is pushing for broad genocide education that includes the Holocaust, the Armenian genocide and other genocides.
"It was a shock to the system that 72 years after the Holocaust, only eight states require genocide education," Goldstein says. "It's stunning. It's astounding. And we believe that if all 50 states had required Holocaust and genocide education, the egregious errors that Sean Spicer has made about the Holocaust and the insensitivity to the Holocaust that's come out of this administration, perhaps that wouldn't happen."
The Anne Frank Center's announcement lists New York, New Jersey, Florida, Illinois, California, Rhode Island, Michigan and Indiana as the states that already have laws requiring some form of Holocaust and genocide education. Pennsylvania was not included in its list, though the state passed a law in 2014 that is essentially a mandate. (It "strongly encourages" instruction on the Holocaust, genocide and other human rights violations and calls on the state Board of Education to conduct a study on whether and how schools are teaching the subjects and submit a report by November 2017. If that study demonstrates that less than 90 percent of "school entities" are doing so already, then the Board of Education "shall adopt a regulation… to require school entities to offer instruction in the Holocaust, genocide and human rights violations.") The Anne Frank Center has now obtained commitments from lawmakers in Alaska, Arkansas, Connecticut, Georgia, Louisiana, Maryland, Massachusetts, Virginia and a dozen other states.
"We believe that educating people about genocide is so vital that it requires federal legislation," says Goldstein. He explains that although education matters are left mostly to the states, there are ways to achieve change nationwide, such as by tying education funding to instruction about genocide. "But realistically, such legislation wouldn't have a prayer of passing given the composition of the Congress and President Trump dominating the government," he says. So "we have to deal with the realistic landscape and go state by state." He hopes to obtain commitments from legislators in every state and Washington, D.C., though he realizes that even then, it could take years to pass laws throughout the country.
The Anne Frank Center's announcement came one day before U.S. Representative Brendan Boyle (D-Pa.) introduced a resolution in the House supporting nationwide Holocaust education. The bill expresses "the sense of the House that more should be done to instill Holocaust education in school curricula around the country" and to instill "the promise that we will never forget the horrors of the Holocaust and must always work to prevent such atrocities from occurring in the future." It "commends Holocaust education activists on their longstanding efforts to include Holocaust education in States' public school curricula across the country; and encourages more States to enact legislation mandating Holocaust education in their schools and support continued efforts to move this initiative forward."
The bill mentions those who are ignorant about and those who deny the events of the Holocaust; hate groups that try to perpetuate racist, xenophobic and anti-Semitic principles; the loss as the years go by of Holocaust survivors as ambassadors and storytellers; and calls education about the Holocaust "our best defense against unchecked intolerance and bigotry, and against history repeating itself."
"This is the beginning of making it national. This first resolution simply says this is a national priority and encourages all of the state legislatures to adopt legislation similar to Pennsylvania," says Boyle, who pushed for the requirement there when he was a state legislator. "Once this is passed, it makes easier for me to go back and introduce more legislation," he adds. Like Goldstein, he believes that "while education is left largely to purview of states, at the federal level we can create pretty tangible incentives for states to adopt certain philosophies and programs. I would see my Holocaust education program as following that path."
Boyle's bill was originally co-sponsored by by fellow U.S. Representatives Brian Fitzpatrick (R-Pa.), Ted Deutch (D-Fla.) and Ileana Ros-Lehtinen (R-Fla.). By Monday afternoon, Congress's website showed the number of co-sponsors had risen to 30. Although the resolution is independent of the Anne Frank Center's project, the organization has endorsed the bill, as have others including the Simon Wiesenthal Center and Southern Poverty Law Center.
Boyle's resolution was in the works before Spicer's comments, but he also cites Trump's White House as having exhibited ignorance and "spoken in a way that raises real concerns," he says. "This administration has presented unique opportunities to show why legislation like mine is needed." The rise of hate incidents against Jews, Muslims and other groups—including vandalism at a Jewish cemetery in Boyle's own state—is also a factor. "The best way to push back against this sort of ugly rhetoric and ugly activity," Boyle says, "is for people of good conscience to make sure that we educate the masses as to what was the ultimate conclusion of unchecked hate that we saw in the Holocaust."
Goldstein echoes Boyle on that note. The Anne Frank Center is very careful to differentiate between hate crimes and genocide, he says. Still, "history shows us that genocide begins with initial steps of hate," he says. "There's no doubt effective genocide education includes the steps that unfortunately have led to genocide in history: the identification of oppressed people; demonizing them next; rounding them up next; isolating them next and then killing them… There are different levels of stripping people of their humanity that eventually have led to genocides.
"All genocide begins with hate and prejudice. That's how it begins and then it escalates," Goldstein says. "Our schools need to be early sentinels of 'Never again' before 'Never again' becomes 'Once again.'"