Two NFL Players Lose Fingers in Firework-Related Accidents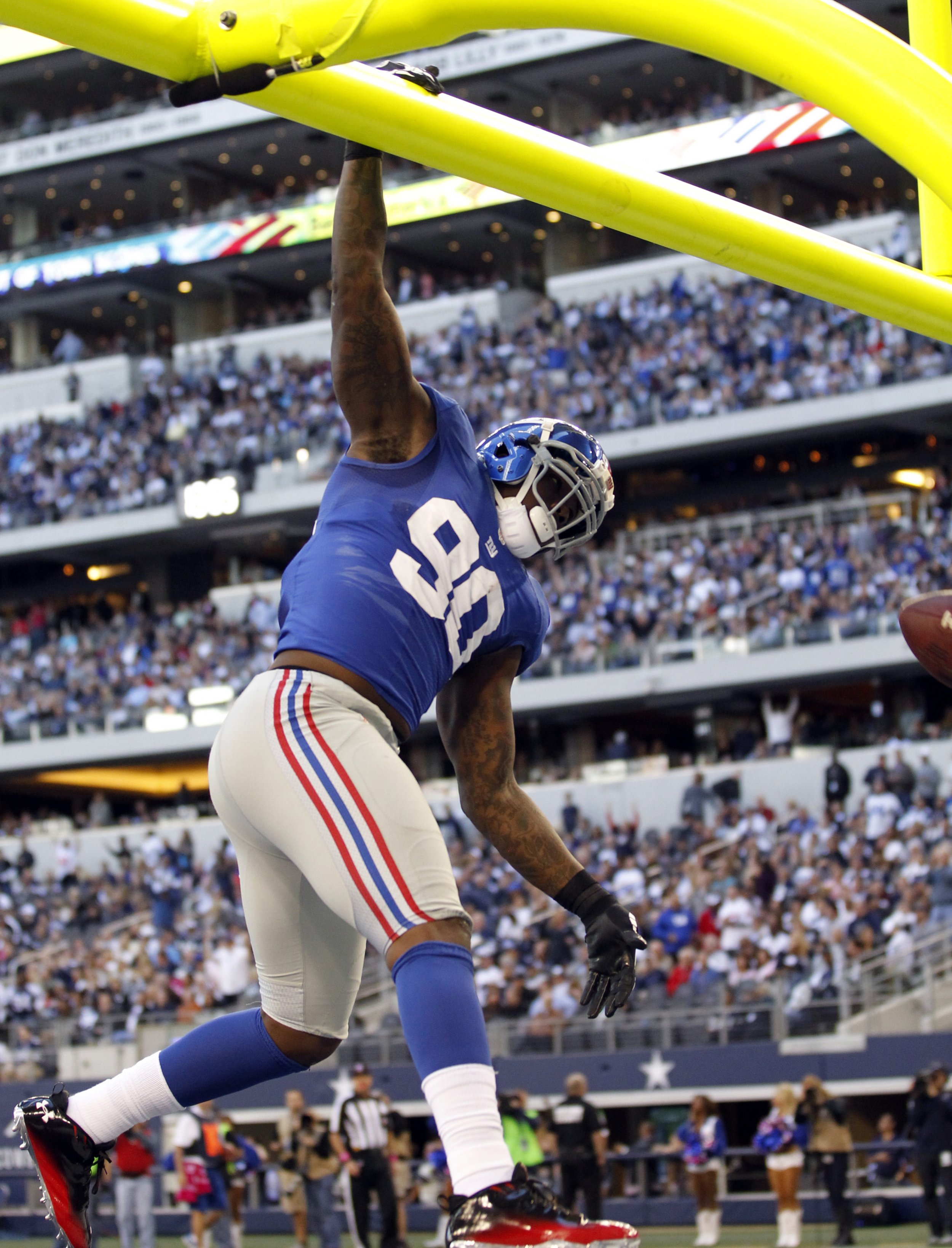 NFL players got a little too close to the lights on the Fourth of July. Tampa Bay Buccaneers cornerback C.J. Wilson reportedly lost two fingers while setting off fireworks on the holiday. New York Giants defense end Jason Pierre-Paul had his finger amputated on Wednesday evening following a fireworks accident over the weekend. The news was first reported by ESPN's Adam Schefter, who tweeted a photograph of Pierre-Paul's medical chart.
Schefter was berated for putting the chart on social media, as many argued he could have reported the news without placing sensitive medical information about the football player online. Because medical charts are private, if the chart was leaked without Pierre-Paul's consent, the leaker could face legal action.
According to the chart, Pierre-Paul's right index finger was amputated, requiring a skin graft. Pierre-Paul injured three fingers and burned his palm in a fireworks accident on the Fourth of July. A source told Schefter that regardless of the injury and amputation, Pierre-Paul is expected to return to the Giants later this year.
Pierre-Paul will face charges for criminal possession of a firework in Coral Springs, Florida, where the incident occurred. He could also be subject to a punishment or fine from the NFL.
As for Wilson, the Buccaneers said they were "aware" of the incident. "Our primary concern at this moment is for his long-term health. We have been in contact with C.J. and are continuing to monitor the situation," the team told ESPN.
Two people have died this week in fireworks related accidents. A Texas man who set a firework off on his chest died Wednesday and a Maine man who ignited a firework on his head died over the weekend. Over 200 people go to the emergency room on or near the fourth each year. Injuries to the face account for 38 percent of all fireworks related injuries. Last year, nine people died from eight different fireworks related accidents.