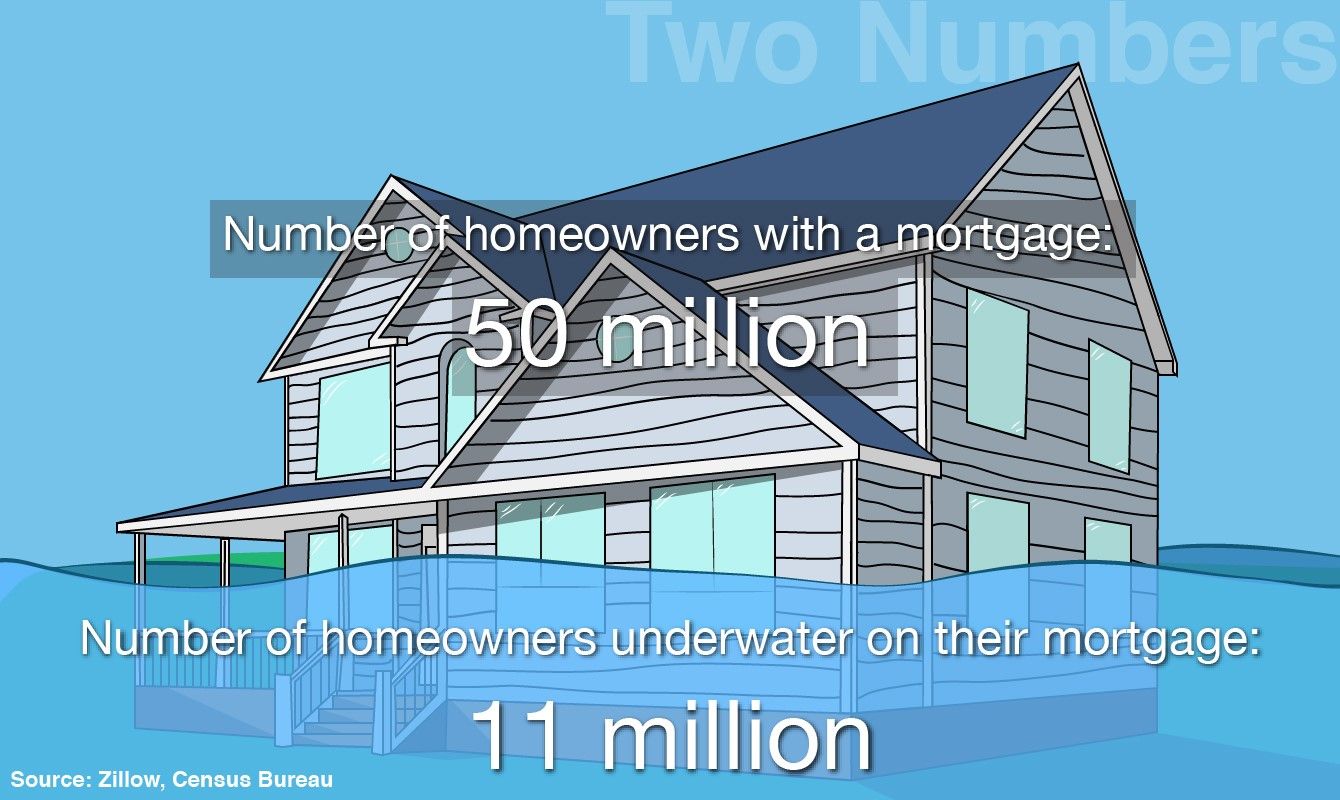 The housing market exited the trauma ward in 2013. Prices rose as much as 30 percent in some areas, bidding wars broke out and the foreclosure rate halved from its peak. But the patient is by no means fully recovered. In fact, five years after the housing bubble collapsed, a staggering one in five mortgage holders still owe more than their home is worth.
At its worst in early 2012, almost 16 million Americans were under water on their mortgage. In some of the hardest hit neighborhoods, such as Las Vegas, Phoenix, and Detroit, 70 percent of homeowners owed more than the value of their home. Since then, rising home prices have pushed 5 million homeowners back into the black, but 11 million out of a total of 50 million mortgage holders remain in what financial folks call a negative equity position. "This is the new normal in the housing market," said Svenja Gudell, director of economic research at Zillow, an online real estate database, "We will have high levels of negative equity for some time."
With mortgage rates rising and expected to hit 5 percent late next year, many economists predict a more subdued housing market in 2014. That means price gains should moderate and it could take a while longer for homeowners who are under water to recover. Out of the 75 million homeowners around the country, about one in seven stay trapped in their homes, unable to move or sell.
Housing prices have gone up and down over the decades, but until the financial crisis of 2008, it was rare to owe a bank more than a home is worth. For all of the 19th century and even during the Great Depression, this was virtually unheard of.
Until all the negative equity disappears, the housing market won't be back to normal. It looks like we still have years to go.