Two NYPD Officers Shot in Separate Targeted Attacks Within 12 Hours
Two officers of the New York City Police Department (NYPD) were shot and wounded in separate targeted incidents by a gunman in the same Bronx area within the span of 12 hours, according to authorities.
Police Commissioner Dermot Shea earlier said, according to The Associated Press, that the first attack occurred around 8:30 p.m. in the South Bronx on Saturday. The two uniformed officers were stationed in the area due to recent outbreaks of gun violence, according to Shea. They were seated in their marked van when a man came up to them under the auspices of asking for directions.
Then, "without provocation," Shea said, the man pulled out a gun and fired multiple shots.
Bullets grazed the chin and neck of the officer behind the wheel, Shea said, but none of his injuries were serious. The officer's carotid artery had, however, came close to being injured.
The injured officer was taken to the Lincoln Medical and Mental Health Center in the Bronx, The New York Times reported, and later released Sunday. The other officer with him was not injured.
The second attack occurred at a police station in the same area around 8 a.m. Sunday. The same suspect walked into the 41st Precinct station and began firing his gun. An officer was shot in the upper arm and is expected to recover, authorities said.
On Sunday morning, Shea tweeted: "The coward from this morning's shooting was quickly taken into custody. We are confident he's responsible for last night's shooting, as well. Below is a picture of the firearm recovered & believed to have been used in these attacks. The investigation is active & ongoing."
Shea later held a press conference with New York City Mayor Bill de Blasio and other officials about the shooting at the police station Sunday morning.
The commissioner said that the suspect involved in Sunday's shooting was in police custody and had a "lengthy, violent criminal history." In 2002, the suspect was arrested and convicted for the attempted murder of someone in the Bronx. After he shot the person, he carjacked a woman's car before crashing it. After the crash, he exchanged fire with NYPD officers before his arrest. He was paroled for his crimes in 2017.
"Since then, he has one recorded arrest, and he happens to have court in the coming days for that arrest," Shea said.
He told reporters that the weapon used in Sunday's shooting was a nine-millimeter Sig Sauer handgun. The police are currently working to determine if it was the same weapon used in the shooting Saturday night.
Shea also stressed that the investigation was still "preliminary" and that the NYPD was not yet ready to release certain details about it.
De Blasio said that the attacks on police threatened the very fabric of the city.
"We have to understand this. As a city, as a nation—our entire society has to understand: an attack on a police officer is an attack on all of us," the mayor said. "It's an attack on a democratic society, a decent society. And it's intolerable. And we will not accept it and we will fight back with everything we have because we have to protect not only New Yorkers but everything that we believe in in this city. A place where everyone can live in peace and decency and mutual respect."
Lou Turco, president of the NYPD Lieutenants Benevolent Association (LBA), also spoke at the press conference. He lauded the officers' response to the shootings and said that New Yorkers should be wary of criminals like the one who shot at the police.
"This is a reminder to the residents of the city of New York: there are people like this out there," Turco said. "He's a career criminal. If he has the audacity to shoot at officers in uniform, guess what he's doing to the civilians of this city? There's a lot of these people out there. We need to get in front of this criminal justice reform. We need to work together to fix this thing, because right now, the city of New York residents are in danger because of this."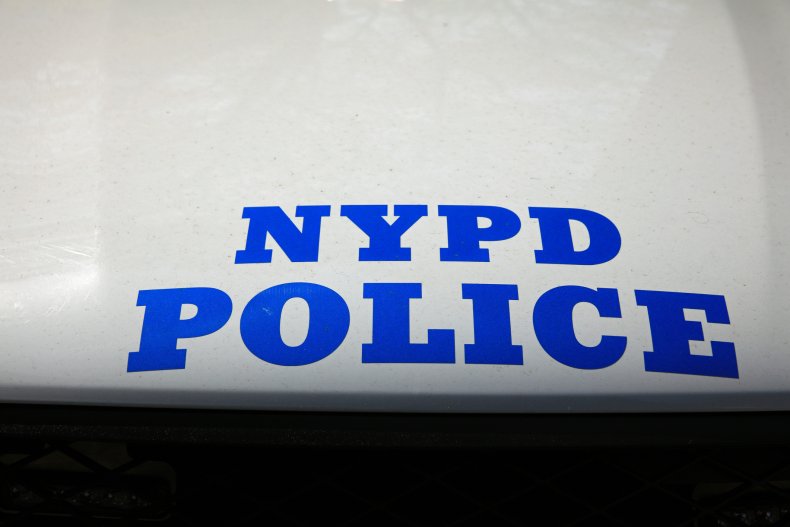 Earlier, de Blasio quickly condemned violence against New York police following the first attack Saturday night. "I want New Yorkers to be clear, this was an attempt to assassinate police officers," he said at a previous news conference, according to CBS New York. "Out in the open, an individual walked up to a police van with the intention of killing police officers. This is absolutely unacceptable in this city or any place. In this country, anywhere in this world."
The mayor further said that it should be a priority to prevent future outbreaks of violence such as this.
"There's too much hatred in general, there's too much hatred being directed at our officers," de Blasio said, as reported by the Times.
President Donald Trump weighed in on Twitter Sunday morning following news of the incidents to blast de Blasio and New York Governor Andrew Cuomo: "I grew up in New York City and, over many years, got to watch how GREAT NYC's "Finest" are. Now, because of weak leadership at Governor & Mayor, stand away (water thrown at them) regulations, and lack of support, our wonderful NYC police are under assault. Stop this now!"
Updated 7:48 PM ET