Two OB/GYNs Sued For Allegedly Discriminating Against Patient With HIV
Two OB/GYN physicians in Bakersfield, California were sued by the U.S. Department of Justice on Thursday, alleging that the doctors violated the Americans with Disabilities Act (ADA) by refusing treatment to a woman with HIV.
Dr. Chibuke Anucha and Dr. Umaima Jamaluddin face litigation over two unrelated incidents involving a 58-year-old woman whose identity was not listed in court documents. According to the DOJ, the woman attempted to receive routine medical care from the physicians but was denied after being informed that she was a high-risk patient. HIV is classified as a disability in Title III of the ADA.
In June 2016, the plaintiff contacted Jamaluddin's office for a routine visit which would have included a Pap smear. Jamaluddin's receptionist allegedly indicated that Jamaluddin had "never dealt" with a patient diagnosed with HIV, but would check with Jamaluddin on the protocol. After the plaintiff called Jamaluddin's office again, she was allegedly informed that Jamaluddin would not provide the plaintiff with medical services.
The defendant contacted Anucha's office in November 2017 for uterine fibroid treatment. Information provided to Anucha by the plaintiff's primary care physician noted that the woman had HIV, but that it was being controlled by medication. Anucha allegedly told the plaintiff that her uterine fibroids did not require surgery but that she was in need of a Pap smear. Anucha declined to perform the Pap smear, allegedly labeling the plaintiff as "high risk."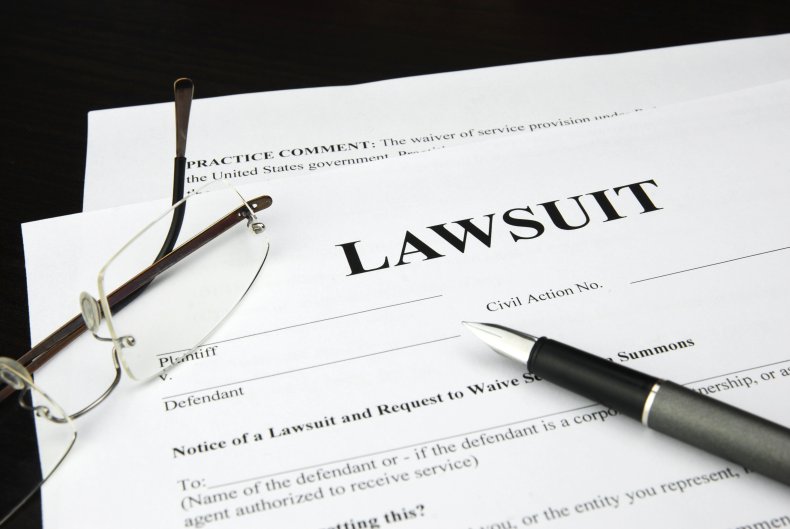 According to both lawsuits, a Pap smear is "a routine medical procedure that is not affected by most medical conditions and does not need to be performed by a specialist in the majority of circumstances. An individual with HIV is not high-risk for a Pap smear such that referral to a specialist would be necessary."
Title III of the ADA states that "public accommodations," including the offices of health care providers, cannot discriminate against disabled individuals including people with HIV.
"The Justice Department continues to work to end discriminatory and stigmatizing treatment of people with HIV based on unfounded fears and stereotypes," said Acting Assistant Attorney General John Daukas for the Civil Rights Division in a Thursday statement. "Medical providers have a legal obligation under the ADA to provide individuals with HIV equal access to healthcare services, and are in the best position to ensure all involved are adequately protected."
The complaints against Jamaluddin and Anucha allege that the plaintiff suffered "anxiety, embarrassment, and emotional distress" after being refused treatment by both physicians. Along with monetary damages, the lawsuits seek to prevent the physicians from remaining non-compliant with the ADA.
"Any person doing business with the public, including doctors, cannot discriminate against people with disabilities," said Susan Mizner, director of the ACLU Disability Rights Program in a Thursday email to Newsweek. "Most of the time, discrimination comes in the failure to provide the accommodations or communication access the ADA requires. In this case, it's just outright prejudice. We applaud the DOJ for holding these doctors accountable."
The ADA, a comprehensive civil rights bill designed to prevent discrimination against individuals with disabilities, was signed into law in 1990 by President George H.W. Bush.
"Together, we must remove the physical barriers we have created and the social barriers that we have accepted," Bush said at the time, "for ours will never be a truly prosperous nation until all within it prosper."
Updated 9:42 p.m. EST 01/14/2021: This story has been updated with a statement from the American Civil Liberties Union.