Two Palestinians Killed in West Bank Arrest Raid by Israeli Forces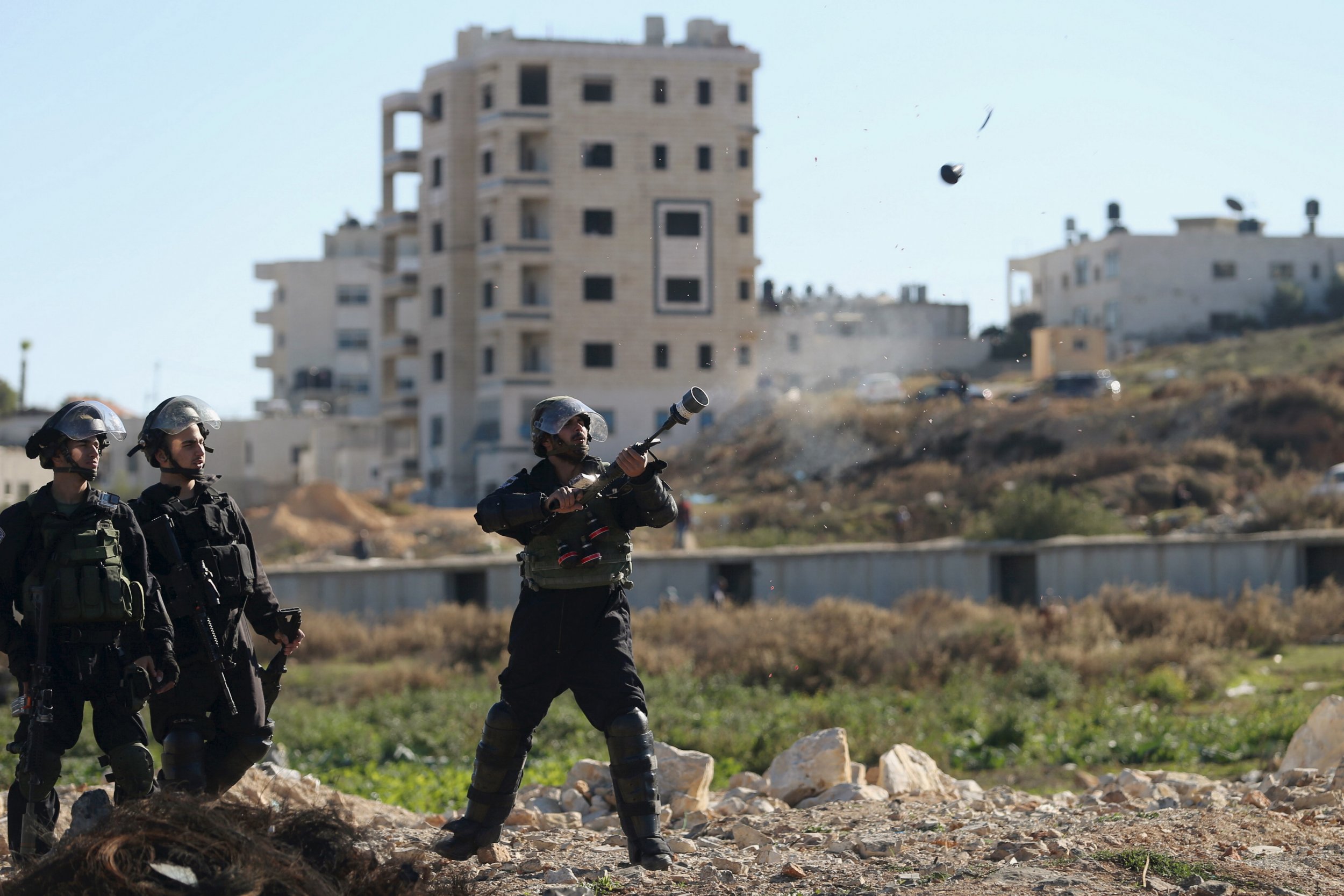 Israeli forces killed two Palestinians on Wednesday following isolated attempts to drive their cars into soldiers during an arrest raid at the Qalandia refugee camp, according to the Israeli military.
"Tonight, during an operation to make arrests of wanted Palestinians and to seize arms in Qalandia refugee camp, two attempted car-ramming attacks were made against security forces in two different parts of the camp," the Israeli military said in a statement.
Israeli police spokeswoman Luba Samri told Associated Press that the Palestinian assailants were fatally shot after an attempt to ram their vehicles into soldiers. Israeli forces were carrying out arrests and confiscating weapons in the camp, she said.
According to the Palestinian health ministry, the identities of the Palestinians are Ahmad Jahajha, 21, and Hekmat Hamdan, whose age was not given, AFP news agency reported. Witnesses told AFP that clashes began with Israeli forces after they raided the camp.
The military added that three soldiers were wounded during the attacks and one was seriously wounded.
Since October 1, Palestinians have killed nineteen Israelis and one U.S. citizen in a series of stabbings, shootings and car rammings. The attacks began as anger over allegations that Israel was attempting to change the status quo at a Jerusalem holy site—known as the Haram al-Sharif to Muslims and the Temple Mount to Jews— reached boiling point.
Israeli forces have killed 119 Palestinians in clashes over the past two months, according to AFP. Of those, Israel says, 67 were attackers and the others were killed during clashes.