Two People Stabbed Inside Meijer Store, Suspect at Large
Police are hunting for a man they believe is responsible for stabbing two people inside a Meijer store.
Officers responded to a report of people stabbed inside the store on Clyde Park Avenue near U.S.-131 in Wyoming, Michigan, at about 7:50 p.m. on Monday.
They "were able to locate two victims inside the store and provided aid to them before both victims were transported to a local hospital for treatment," the Wyoming Department of Public Safety said in a news release.
They sustained injuries that appeared to be minor, according to WOOD-TV.
The suspect fled the scene before officers arrived on Monday evening.
"Wyoming Department of Public Safety Officers are still investigating and attempting to locate the suspect who fled the scene prior to police arrival," police added in the news release. "At this time the incident appears to be random, and it is unknown why the victims were targeted."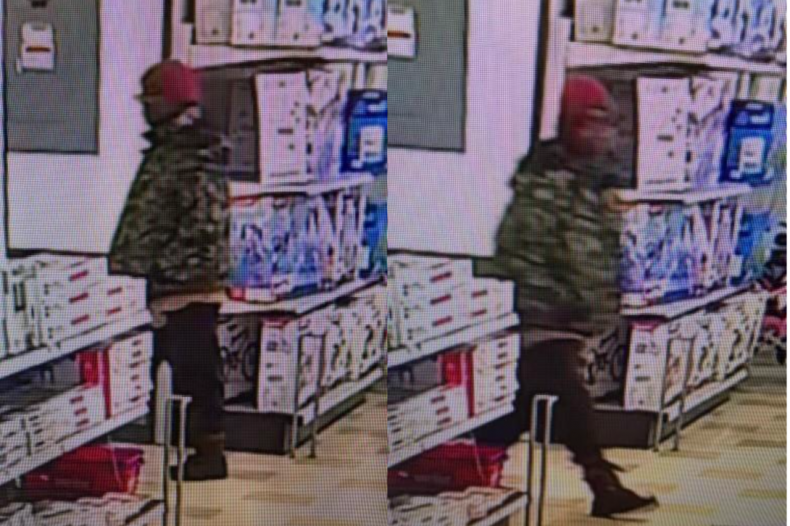 Police have urged the public to remain cautious as they continue searching for the suspect, who they said was armed with a large knife.
The suspect is described as a Black man who was wearing a camouflage coat, red beanie hat, black tactical-style pants and black boots.
Anyone who spots the suspect should not approach him, but call 911, police said.
"At this time, we are cooperating with law enforcement as they conduct their investigation," a Meijer spokesperson told Newsweek.
It comes as states across the U.S. are dealing with a spike in violent crime amid the COVID-19 pandemic.
Last week, a man was arrested in Albuquerque, New Mexico, after authorities said he stabbed up to 11 people during an hours-long spree.
Police said the attacks began at around 11 a.m. on February 13 and continued for several hours until 42-year-old Tobias Gutierrez was taken into custody. He reported surrender to police officers without incident.
Gutierrez allegedly rode a bike down Central Avenue and stopped at several locations to attack people with a large knife.
The victims included someone who had just been involved in a car crash and someone who was eating inside a restaurant.
The motive for the attack was not immediately clear, and Gutierrez was charged with aggravated battery with a deadly weapon.
Also last week, a 35-year-old woman was fatally stabbed in her New York City apartment. Police said the suspected killer had followed Christina Yuna Lee from the street into her building.
She was found fatally wounded in her bathtub and the suspected killer, Assamad Shah, was taken into custody after he at first tried to flee down a fire escape and then barricaded himself inside the apartment, police said. He was arrested on charges of murder and burglary.
Anyone with information about the Meijer stabbing is urged to contact the Wyoming Department of Public Safety at 616-530-7300 or Silent Observer at 616-774-2345 or 1-866-774-2345. They can also submit tips anonymously at silentobserver.org.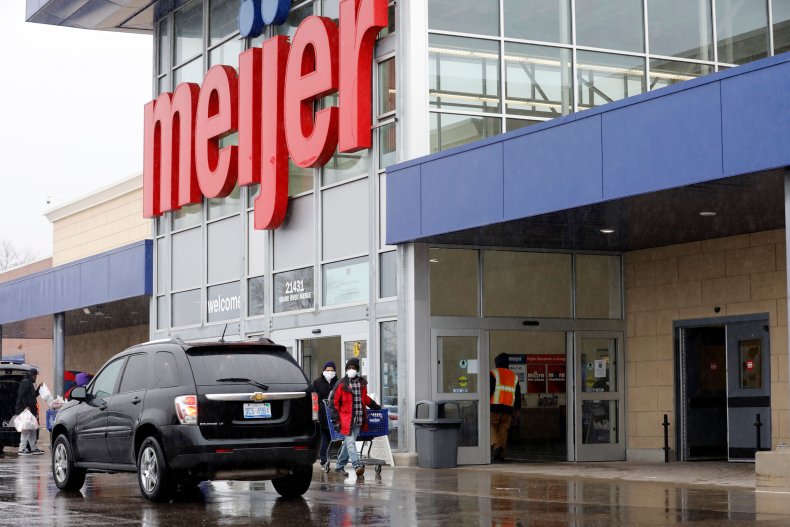 Update 2/22/22, 6:45 a.m. ET: This article has been updated to include a surveillance photo and additional comment from the Wyoming Department of Public Safety.
Update 2/22/22, 7:15 a.m. ET: This article has been updated to include a comment from a Meijer spokesperson.