Two People You Can Likely Cross Off Your List for Trump's VP if He Runs in 2024
Former President Donald Trump keeps teasing a 2024 presidential run and if he makes a bid for the White House he's going to need a running mate—but it's unlikely to be his once allies, former New Jersey Governor Chris Christie or former ambassador to the United Nations Nikki Haley.
Trump maintains a strong command of the GOP and recent polling shows he's a top choice for the GOP nomination for president in 2024. He hasn't confirmed he's running but as someone who values unwavering loyalty, Haley and Christie, two 2024 hopefuls, likely solidified they won't be on the ticket by breaking with the former president on the election results and the Capitol riot.
In an interview with Vanity Fair published on Monday, Trump called Christie "very disloyal" and criticized that disloyalty in light of how much the former president helped him. He also claimed Haley wanted to "come here so badly," in reference to Trump's residence at Mar-a-Lago, which was called the "Winter White House" while he was in office.
"She did a little nasty couple of statements," Trump said. "She has been killed by the party. When they speak badly about me, the party is not happy about it. It's pretty amazing. There's not been anything like this."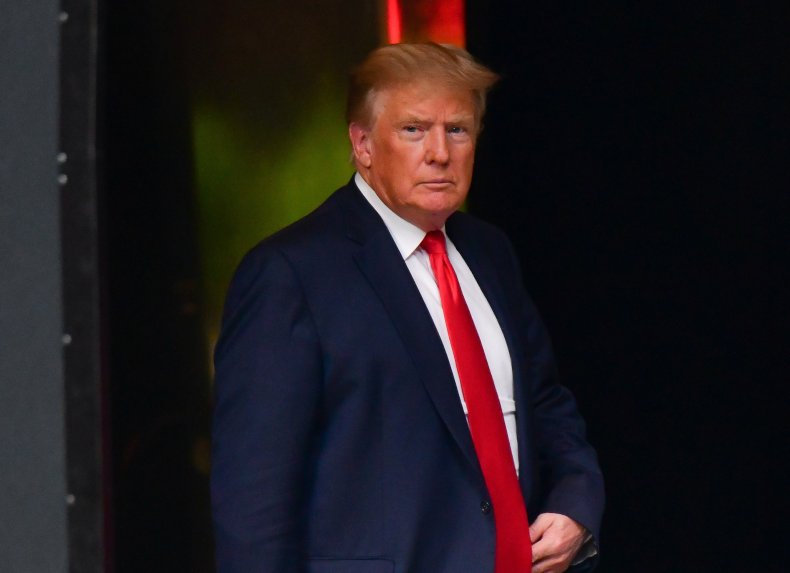 Before taking the job at the U.N., Haley said she informed the former president she wouldn't be a "wallflower or talking head" and wanted to be able to speak her mind. A prominent voice at the U.N., Haley's kept that mentality since resigning her position in 2018 and has been critical of the former president in the wake of his election loss.
In an interview with Politico in February, Haley said she now considers "friend" a "loose term" for her relationship with the former president and that the GOP needs to acknowledge "he let us down."
"He went down a path he shouldn't have, and we shouldn't have followed him, and we shouldn't have listened to him. And we can't let that ever happen again," Haley said.
She added that there's nothing a person can do to change Trump's mind and make him believe he "legitimately" lost the election. Haley's interview with Politico took place right around Trump's historic second impeachment. The Democrats' goal in convicting him was to hopefully bar him from holding federal office in the future.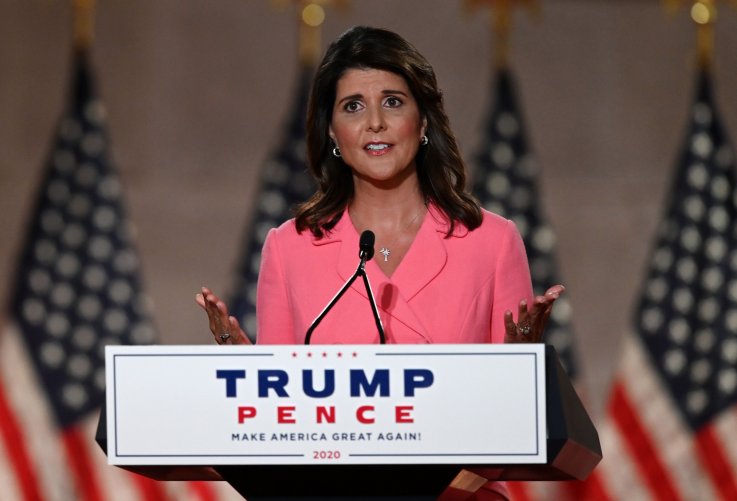 Former Ambassador to the U.N. Nikki Haley's comments about Trump weren't received well by the former president, who said she was "killed" by the GOP. Here, Haley speaks during the first day of the Republican convention on August 24, 2020, in Washington, D.C.
Olivier Douliery/AFP/Getty Images
Haley pushed back on the belief Trump would even mount another political campaign for federal office and said she didn't think he would be "in the picture," adding, "I don't think he can. He's fallen so far."
She wasn't alone in her prediction that the Capitol riot and election fraud claims were too much for the president to overcome, but she turned out to be wrong—at least for now.
Despite attempts by some Republicans to move past Trump, he's maintained his influence on the Republican Party and regularly comes out on top as the number one choice in a hypothetical 2024 Republican primary for president. At 70 percent support, Trump had more than triple the support of any other candidate in a straw poll at the Conservative Political Action Conference (CPAC). Haley received one percent of the vote and Christie didn't even make the list.
Representative Matt Gaetz, a Florida Republican, came in second with 21 percent of the votes, but he's said he won't run if Trump does. That's a promise Christie refused to make, and in May told listeners of the Ruthless podcast that deferring to another candidate is a sign of "weakness and indecision" and that he would make his decision after 2022.
"What I want to do is to try to lead the party in a productive and smart way for us to continue to argue for populist-type policies, but not to be reckless, not to be reckless with our policies, not to be reckless with our language, to be smart about it," Christie said.
Without mentioning Trump by name, Christie said that "recklessness" was prevalent over the past four years and that it cost the GOP votes in suburban areas. Once an ally of the former president, Christie's tone markedly shifted after he contracted COVID-19 in October.
He became critical of Trump's handling of the pandemic and, like Haley, took aim at Trump for his behavior leading up to the Capitol riot. Not one to mince words, Christie told ABC's George Stephanopoulos in January that Trump's incitement of the insurrection was an impeachable offense.
Another member of Trump's inner circle, who fared as poorly as one can do in a survey, is former Vice President Mike Pence, who received zero percent support in CPAC's straw poll. Pence hasn't placed responsibility on Trump for the Capitol riot but the former president hasn't let go of Pence's perceived failure in not sending the election results back to the states.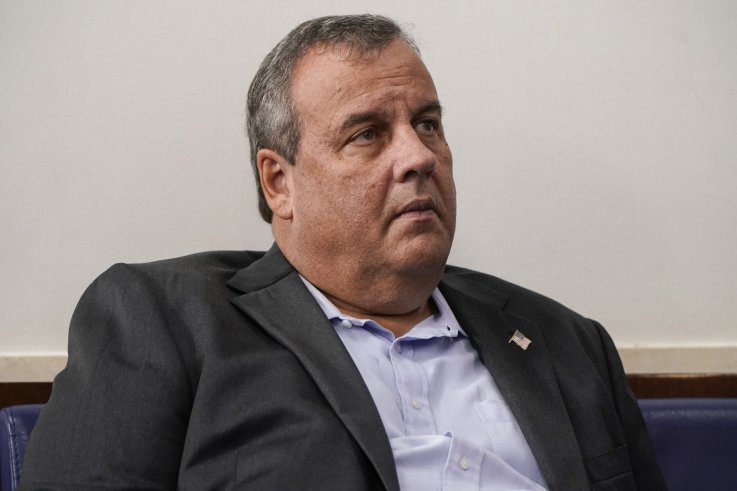 Former NJ Governor Chris Christie is unlikely to be chosen as Trump's vice president if he runs for office in 2024, as Trump called him "disloyal." Here, Christie listens as Trump speaks during a news conference on September 27, 2020, in Washington, D.C.
Joshua Roberts/Getty Images
"Had Mike Pence had the courage to send it back to the legislatures, you would have had a different outcome, in my opinion," Trump said in the Vanity Fair interview.
On the morning of January 6, Trump was still trying to convince Pence to "do the right thing" and take action. At the same time, Pence came out with a statement saying he would not insert himself in Congress' certifying of the election aside from allowing eligible objections to be heard, as he saw was the extent of his responsibility.
Pence acknowledged that he and the former president likely won't ever see eye-to-eye on the events of January 6, but has stood by the work they did while in office, continuing his legacy as a champion of the Trump administration.
Given his low polling at CPAC and the less-than-warm reception he recently received at the Faith and Freedom Conference in Orlando, it's hard to see Trump picking Pence for his vice president, either. However, in March, Trump adviser Jason Miller told Bloomberg there were "no such conversations happening" about selecting anyone other than Pence if Trump mounts a bid for the White House.
If Pence isn't on the ticket, it's possible Trump could tap Gaetz, a staunch ally, to join him. Alyssa Farrah, a former communications director for Trump, told Bloomberg it would be good for the former president to pick a woman or someone who could appeal to voters he lost in 2020 as his running mate.
Newsweek reached out to Trump for comment but did not receive a response in time for publication.