Two Planes Collide in Midair Over Ottawa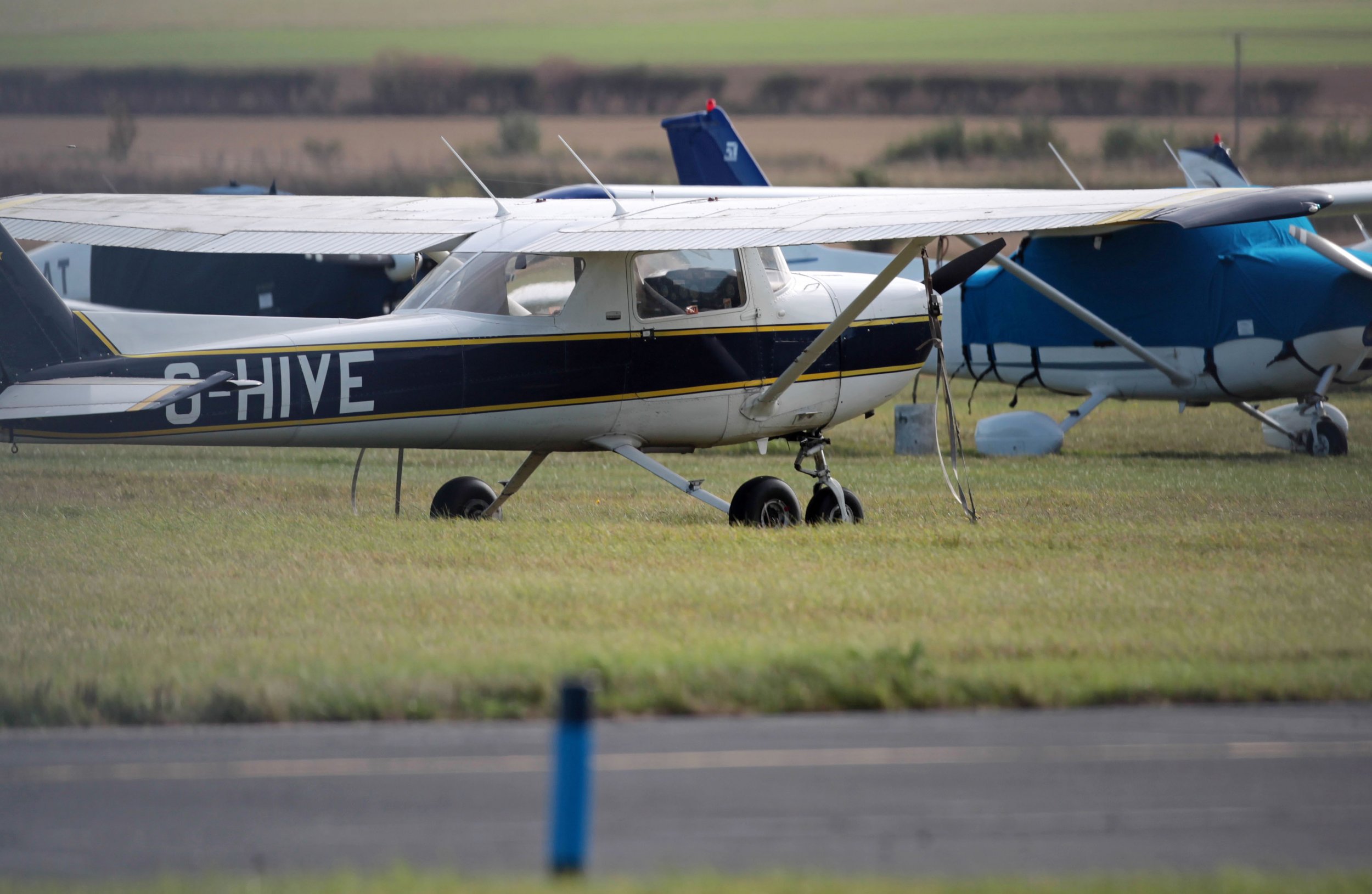 One person was killed in a dramatic collision involving two small aircraft over Ottawa, Ontario, on Sunday.
One of the planes crashed into a field following the collision, while the other was redirected to Ottawa International Airport and landed safely, CBC reported.
The destroyed aircraft was a Cessna 150 with one person aboard. The occupant died at the scene from critical injuries suffered in the crash. CTV News spoke to paramedic superintendent Tom Capyk, who said first responders arrived to find the plane in flames with the pilot still inside. Neither of the two people in the other aircraft—a twin-engine 11-seat Piper Cheyenne—was injured.
The crash occurred at around 10 a.m. local time. According to CBC, the pilot of the Piper Cheyenne told air traffic control that the Cessna hit the bottom of his plane and damaged his landing gear.
According to the Ottawa Citizen, both planes were flying in a holding pattern circling the airfield at Carp Airport when they collided. The Piper Cheyenne pilot told air traffic controllers, "Somebody ran into the bottom of me. I didn't see them."
Edouard Marava and his wife were driving past the rural community of Carp about 18 miles from downtown Ottawa when he saw the two planes flying above a forested area. He told CBC, "The first one that hit the other started spiraling down toward the forest, and we lost sight of it."
He added, "We weren't sure if it was some kind of practice for an aerial show or something, so we didn't really panic at that point. But when we saw all the police cars, the emergency vehicles—then it kind of clicked that something had happened."
Inspector Rob Bernier of the Ottawa police said officers had made the crash site safe and would be passing the investigation over to the Transportation Safety Board (TSB), whose inspectors arrived at the scene Sunday afternoon.
The board's lead investigator, Beverley Harvey, told reporters, "It's very rare to have a midair collision, but it happens." She said the TSB would take the wreckage to its Ottawa laboratory to continue analysis after photographing the scene.
Investigators would go over both aircraft "tooth and nail," Harvey added. "We're looking at the environment, the weather, to see if there are any weather issues. We look at any regulatory infractions. We look at everything."
Harvey assured reporters that the TSB would make further statements if it discovered any public safety issues during its investigation.
Last month, Carp was the location of another plane crash, when a small aircraft came down on October 16, according to the Ottawa Citizen. The pilot suffered a serious head injury in that accident.