Two Police Officers Accused of Putting On Disguises and Vandalizing Cars Owned by Man Who Filed Complaint Against Them
Two police officers are facing charges after being accused of vandalizing two vehicles owned by a frequent police critic who filed a complaint against them.
Early Tuesday morning, two vehicles — a Jeep Liberty and Toyota Prius — owned by Ernest Mignoli were vandalized. According to the Monmouth County Prosecutor's Office, Asbury Park, New Jersey police officers Stephen Martinsen, 29, and Thomas Dowling, 26, are believed to have slashed all the tires of the two vehicles, and smashed their windows.
According to the Asbury Park Press, Martinsen and Dowling disguised themselves and rode bikes to the victim's vehicles. Dowling is believed to have a cut on his hand from putting it through one of the car windows. Authorities say they have the knives used to slash the tires, as well as the officers' bikes and masks.
"I just wouldn't think it would be in the scope of police officers to do something like that," Mignoni told NJ Advance Media. "I'm a concerned citizen, outspoken critic of Asbury Park Police Department. But this goes behind the pale."
"I'm constantly harassed by police wherever I go," he added. "It's just the nature of my work."
The officers are believed to have acted in retaliation from a complaint Mignoli had filed against them several days prior. Despite the attack, Mignoli has chosen not to come forward with the nature of his complaint against them. Prosecutor Christopher Gramiccioni has also declined to reveal the contents of Mignoli's complaint.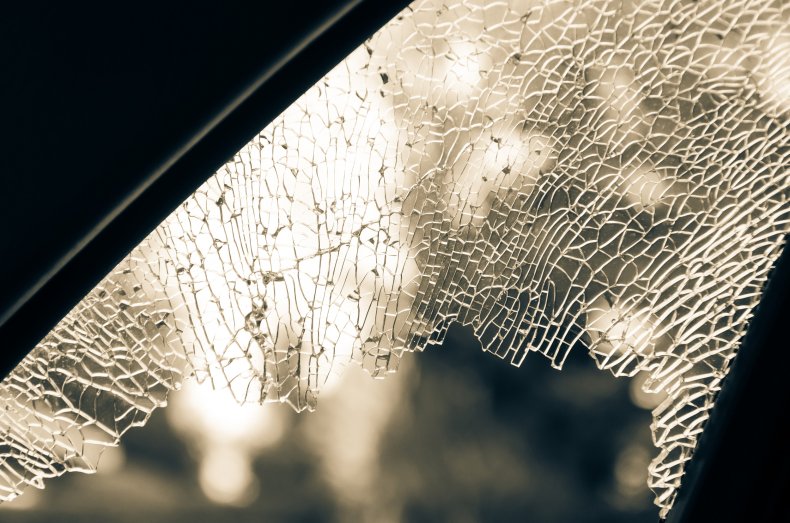 Martinsen and Dowling were charged on Wednesday. The towns of Asbury Park and Neptune have each filed charges against the officers of fourth-degree criminal mischief, fourth-degree unlawful possession of a weapon, third degree possession of a weapon for an unlawful purpose and third-degree conspiracy. The officers face eight charges each — four from each town.
The third-degree charges carry a maximum sentence of 20 years in prison; if the officers are convicted only of the fourth-degree charges, they could spend up to 72 months in prison. However, if the men are convicted of all the charges against them, they could spend as long as 26 years in prison each.
In addition, Martinsen, who has been on the Asbury Park police force since 2013 was suspended without pay. Dowling, a Class 2 Special Law Enforcement Officer on the force since 2015, has been fired. That said, neither man is facing charges of official misconduct — which would carry a five year mandatory minimum sentence.
"We'll see where this case goes," Gramiccioni told the Asbury Park Press. "If the state's feet is held to the fire and we go to a grand jury, there's probably a strong possibility you'll see official misconduct charges."
According to prosecutors, the Asbury Park Police Department (APPD) has fully cooperated with the investigation — and Gramiccioni even said that the APPD "are an outstanding police department."
The APPD thanked the Monmouth County Prosecutor's Office for taking the case on.
"[Martinsen and Dowling's] behavior is not acceptable and does not represent the level of professionalism, community focus or resident safety that we expect of our officers. We will not let the actions of these officers overshadow the great work and dedication by the men and women of this department," Asbury Park Police Chief David Kelso said in a statement.