One NY Police Officer Shot Dead, Another in Critical Following Ambush
One New York police officer lost their life and another remains in critical condition following a shooting Friday in the Manhattan neighborhood of Harlem.
The New York Police Department (NYPD) stated during a press conference that the shooting occurred at approximately 6:15 p.m. ET on W. 135th Street near Malcolm X Boulevard. The NYPD urged pedestrians and motorists to seek an alternate route, as the scene remained an active investigation.
The incident began when three officers responded to a 911 call of a domestic dispute between a mother and her son in her apartment, officials stated. Once officers entered the apartment, they were ambushed from a back bedroom by the woman's son, 47-year-old LaShawn McNeil, who fired off a number of rounds, striking two officers.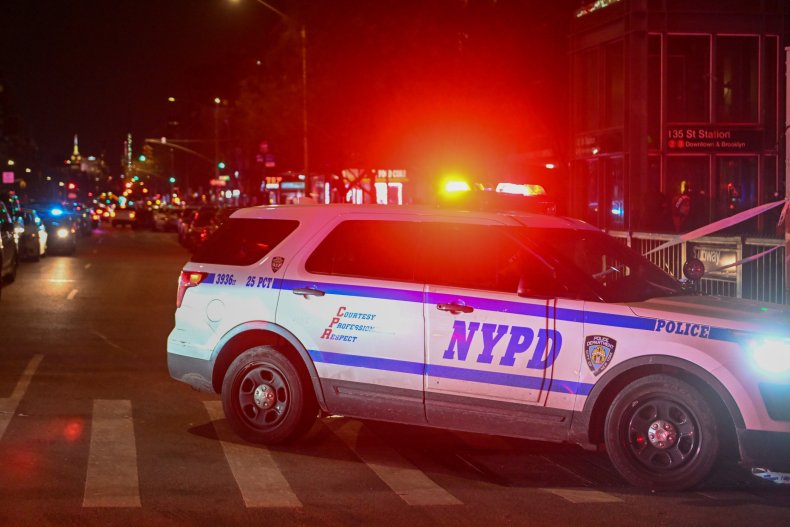 One officer, identified by the NYPD only as a 22-year-old man, was fatally shot. An additional officer was also hit by shots and remains in critical condition.
The third officer at the scene engaged McNeil with his service pistol, striking him twice and killing him, according to officials.
The two officers were taken to Harlem Hospital by a number of other cops, but doctors were unable to save the life of the 22-year-old officer. NYPD officials stated that, in the aftermath of the shooting, dozens of officers from neighboring precincts arrived at Harlem Hospital to support their fallen comrade.
A .45 caliber Glock handgun used by the perpetrator was recovered at the scene, officials stated. The police tweeted a picture of the weapon while appealing for anyone with additional information to come forward.
Throughout the press conference, city and NYPD officials expressed their sorrow at the incident.
"I am struggling to find the words to express this tragedy," stated NYPD Commissioner Keechant Sewell.
New York City Mayor Eric Adams, who is only 20 days into the job, stated that it was "time for us to save our city". He noted that, while the mayor might not traditionally be at such a press conference, he wanted to stand in solidarity with the NYPD.
"I wanted everyone to be here to understand: It is our city against the killers," Adams continued. He repeatedly referred to the shooting as a "painful moment."
Adams also noted that firearms are not manufactured in New York City, and questioned how guns were still making their way into the city despite New York having some of the strictest gun laws in the nation.
The officers were the third and fourth NYPD cops to be shot in the line of duty in recent days.
This follows a slew of violent activities within the city since the new year.
This past Saturday, a homeless man reportedly killed a 40-year-old woman by shoving her in front of an oncoming subway train. It is unclear what precipitated this crime.
Additionally, a 19-year-old woman was recently shot and killed at an East Harlem Burger King that she worked at. The shooting was reportedly part of a robbery gone awry.
Update (01/21/2022, 9:30 p.m.): This story has been updated with additional information and a new headline reflecting that only one police officer has been killed.