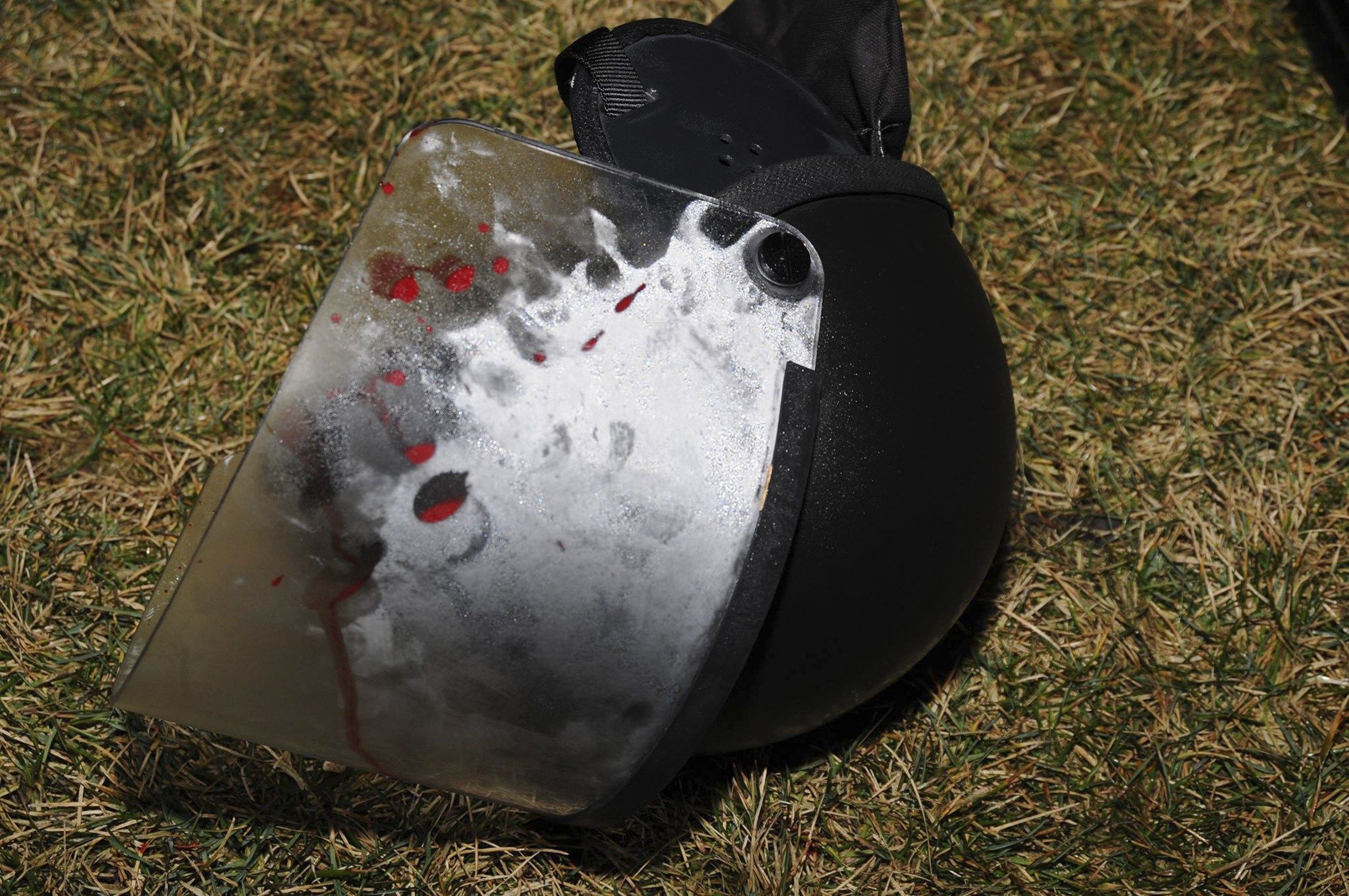 Updated | Two police officers were shot outside Ferguson police headquarters early Thursday morning amid protests, St. Louis county police chief Jon Belmar announced at a press conference at Barnes Hospital around 2 a.m. Both men were taken to a local hospital but have been released and are expected to survive.
Protesters began to gather outside the police department around 5:30 p.m. after Ferguson police chief Thomas Jackson announced his resignation, Belmar said. The city announced Jackson's resignation one week after the Department of Justice declared it had found that Ferguson police officers had engaged in widespread discriminatory policing against black residents of the city.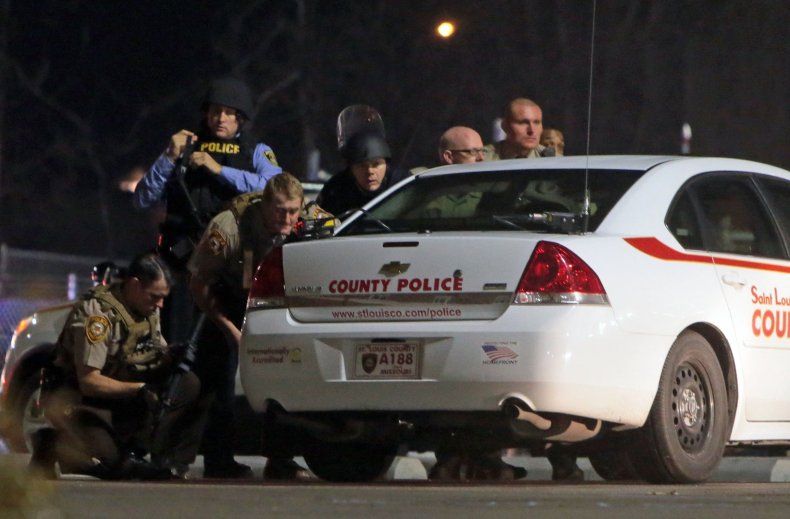 Ferguson police on the scene twice called for backup, Belmar said. At one point, 69 officers from several local law enforcement agencies were on the scene. The crowd began to thin soon before midnight. Around the time of the shootings, around 75 protesters and 40 police officers remained on the scene, he said.
At midnight, onlookers heard "three or four shots" and two officers standing next to each other in a line of 25 or so officers were struck, Belmar said. Neither was a member of the embattled Ferguson police department. One, a 32-year old, 5-year veteran of the nearby Webster Groves police department, was struck in his right cheek, below his right eye, Belmar said. The bullet is lodged in the officer's head, Belmar said, but he is expected to survive. The other officer, a 41-year old, 14-year veteran of the St. Louis county police department, was struck in the shoulder, and the bullet exited through his back, between his scapula and spine, Belmar said. He is also expected to survive.
Belmar added that he thought the shooter or shooters were probably among the protesters. "I do feel there was a very unfortuante assocation with that gathering," he said.
"We were very close to what happened in the NYPD with officers Liu and Ramos," he said at a second press conference, at 10 a.m. Thursday morning. "We could have buried two officers."