Two Polls That Predicted Trump's 2016 Win Now Predict His 2020 Landslide Loss
Two U.S. polls which correctly forecasted the electoral victory of President Donald Trump in 2016 now have him slated to lose in a landside to Democratic presidential nominee Joe Biden in 2020.
In 2016, both the Investor's Business Daily/TechnoMetrica poll (IBD/TIPP) and University of Southern California Dornslife/Los Angeles Times poll (USC/LA Times) both predicted Trump's victory.
The day before Election Day 2016, the IBD/TIPP poll showed Trump beating Democratic presidential nominee Hillary Clinton by 2 percentage points and the USC/LA Times poll showed Trump beating Clinton by 3.2 percentage points.
In truth, Clinton ended up beating Trump by 2.1 percentage points in the popular vote, but the Electoral College votes still weighed in Trump's favor because he won the majority of popular votes in several critical swing states.
Both pollsters now have Trump losing.
As of October 12, 2020, the IBD/TIPP poll has Trump losing to Biden by 8.5 percentage points, and the USC poll has Trump losing to Biden by 13 percentage points. It seems The LA Times is no longer partnering with USC for its 2020 poll.
The latest IBD/TIPP poll shows Biden's support now among voters is higher than what Clinton's was in 2016. Four years ago, Clinton's support topped out around 45 percent in their polls within the election's final weeks, IBD/TIPP wrote in an October 12 article.
The latest USC poll has had Biden consistently beating Trump by at least eight percentage points since late August. Four years ago, it showed Trump consistently beating Clinton for all but four days from September 12, 2016 to November 8, 2016.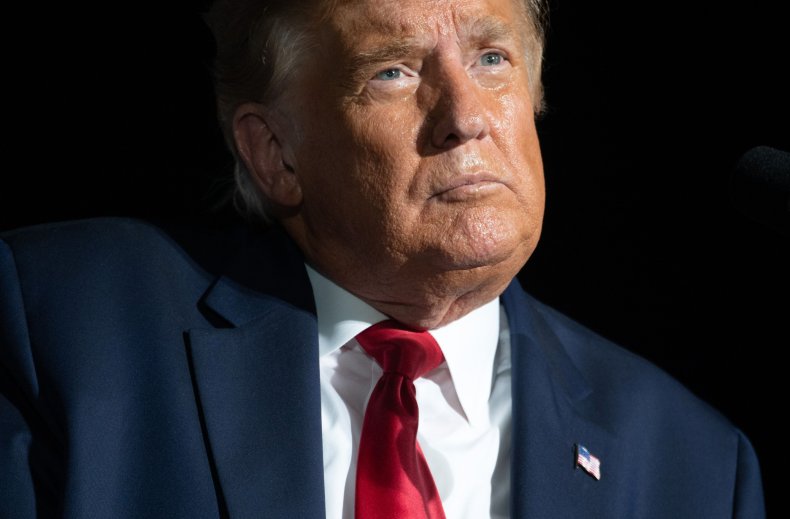 The most recent IBD/TIPP poll conducts about 200 daily interviews. The pollsters conduct 80 of the interviews via cellphone (40 percent), 75 online (37.5 percent) and 45 via landline (22.5 percent).
While TechnoMetrica President Raghavan Mayur has boasted that his company's polling methods factor in the likelihood of each polled voter actually casting a vote on Election Day, he told Investor.com, "Right now, data suggests a significant number of votes are still in play, and factors like COVID-19, economic stimulus and mail-in voting could have a real impact. This is a race to watch."
The USC poll also takes the likelihood of respondents actually voting into account as well while asking roughly 6,000 respondents in a representative panel about their preferred candidate and the issues important to them.
In addition to asking each respondent about their preferred candidate, the USC pollsters ask each respondent to rate their likelihood of voting, on a scale of zero to 100. Each person's response is weighed more heavily if they consider themselves more likely to vote.
Newsweek contacted USC Dornsife for comment.