Two Pregnant Women Among 68 Migrants Found Locked in Trucks at U.K. Port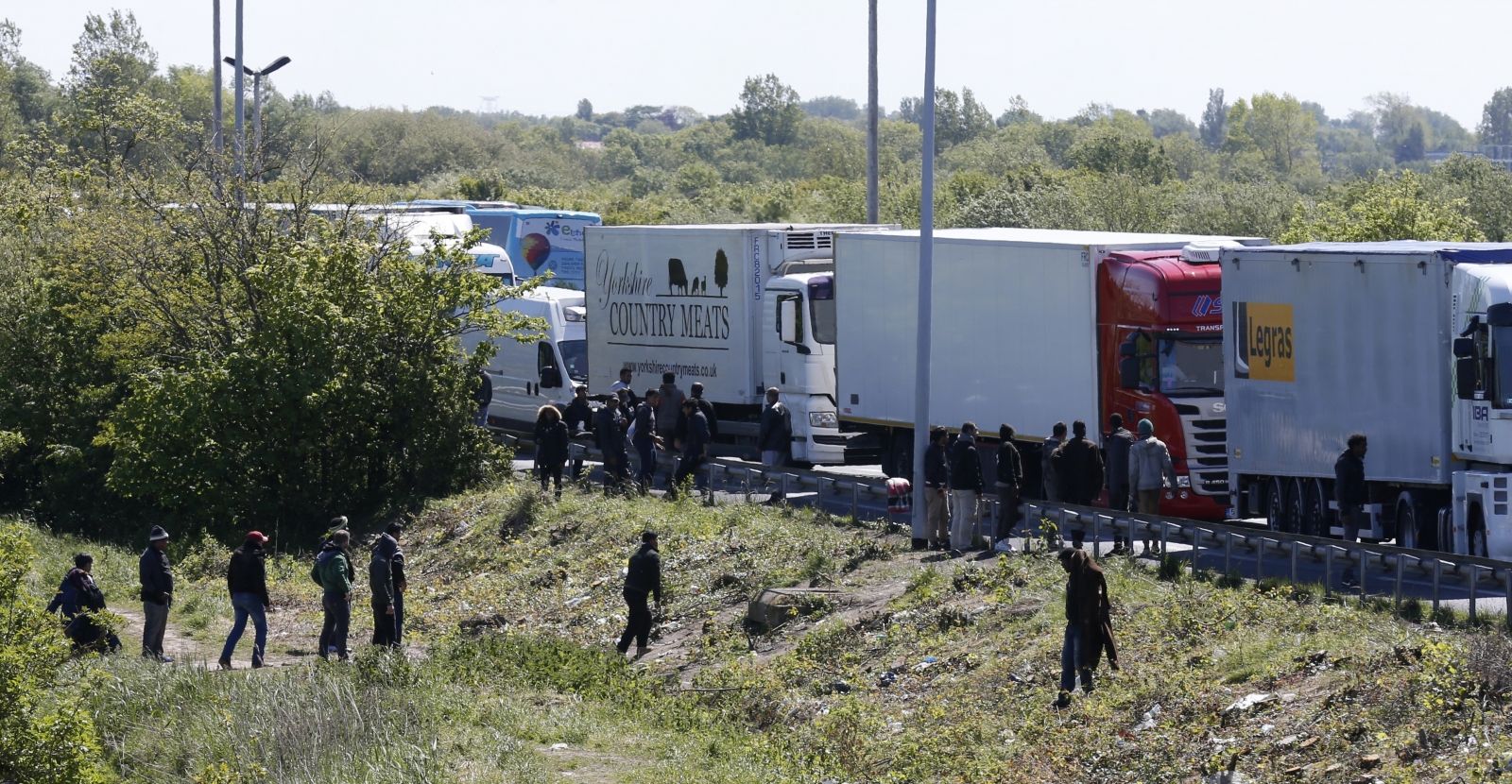 Nearly 70 people, including two pregnant women and 15 children, have been discovered locked in four trucks at Harwich international port in Essex in the United Kingdom. The incident is thought to be one of the largest discovery of migrants trying to make it to the U.K. in this fashion.
35 of the migrants are reportedly from Afghanistan, 22 from China, 10 from Vietnam and one from Russia. Four Polish nationals, who were driving the trucks which are believed to have come from Holland, have been arrested on suspicion of immigration offences.
Seven of the migrants have been taken to hospital, suffering from abdominal and chest pains, although none are thought to be in a life-threatening condition. Several reportedly had fainted while confined inside the dark, airless trucks.
Several NGOs have expressed concern about the incident. "It's clearly worrying, it's not something that can be regarded as a great success for the way we run our immigration system," says Don Flynn, director of the Migrants Rights Network, an NGO that campaigns for migrant rights in the UK. "It's fair enough to say that 68 is an exceptionally large number of people."
Judging by the migrant's nationalities, Flynn believes that the migrants could be refugees, or could have been trafficked from China or Vietnam. He is concerned that they will be labelled as illegal immigrants, despite having legitimate refugee claims.
"Our biggest concern is if there are human rights issues involved, then these people should have the option to explain, and this should be identified as a first priority," he says. "They might not be illegal immigrants if they are pursuing refugee claims, or are victims of trafficking."
Experts say the migrants are lucky to be alive and may have been crammed into the container for days with little food or water.
Bernard Jenkin, the Conservative MP for Harwich and North Essex, described the incident as "a very big success" for the Border Agency, adding that it was "one of the biggest single finds of clandestines coming into the UK in this fashion", based on a briefing he received from Border Agency, something the Home Office later confirmed to Newsweek.
According to Jenkin, the migrants were found in trucks "full of Polish washing machines."
"This is clearly a despicable people trafficking ring," he told Newsweek. "They were a very, very sorry sight," he told Newsweek, having seen some of the migrants at the port. "These are very desperate people, and they have been cruelly misled".
"The importance of this can't be underestimated", he continues. "We will become a magnet for all the desperate people around the world, unless we smash these trafficking rings. The only way to do with this, is to send the message that staying here is not an option, otherwise we operate an open door policy."
Jenkin told Newsweek that only around 6% of trucks are stopped at the port, so it is possible more migrants are getting into the U.K. than previously known. He said it was a result of an intelligence-led operation, but border officials had been left "astonished" by the number of people discovered.
A Home Office spokesperson confirmed the incident: "We can confirm Border Force officers discovered 53 adults and 15 children during a proactive search of four trucks which had arrived at Harwich port from Holland on Thursday evening."
They went on to say that all 68 were now in the care of Border Force and that the four Polish nationals who were driving the trucks are being questioned by the Home Office's criminal investigations team.
Last August, 35 immigrants were discovered in a container at Tilbury Docks in Essex, after officials heard banging and screaming from inside. One 40-year-old migrant from Afghanistan was found dead.
Departure points to the U.K., such as the French port of Calais, are buckling under pressure with the number of migrants trying to board ships to make their way to the U.K.. There are thought to be around 3,000 migrants sleeping rough in Calais hoping to make the crossing.
Two Pregnant Women Among 68 Migrants Found Locked in Trucks at U.K. Port | World