Italian writer Roberto Saviano has lived under police protection for 10 years since his first book, Gomorrah, drew death threats from the Naples Mafia. The book, which he describes as a nonfiction novel, drew on his experience growing up north of the city. "I was inspired by rage," he says. "When I was only 16, in my neighborhood they killed a priest named Don Peppino Diana, and just in the time I've been alive, 4,000 people in Campania have been killed by the Camorra."
His book has sold more than 10 million copies and has been translated into 51 languages. The Italian TV series Gomorrah has its U.S. premiere on August 24 on the Sundance Channel. A Sky original series filmed in the gritty Scampia suburb of Naples, it is a fictional tale Saviano says is based on real events and people. The Hollywood Reporter described it as the Italian version of The Wire, one of the most acclaimed series in U.S. TV history.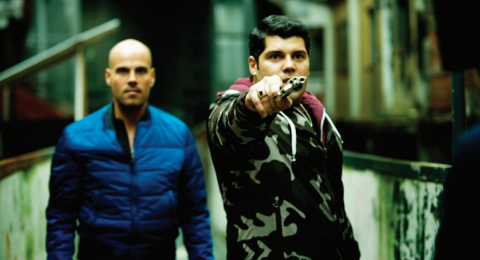 How have the Camorra and other Mafia groups changed in the past 10 to 20 years?
The Italian criminal organizations have changed with the transformation of finance and the global economy. Now London is the place where the majority of dirty money is laundered, and the United States is a space both for money laundering and escape. Often when clan members are at risk of death in Italy, they flee to the U.S., either entering illegally or even legally if they haven't been charged with crimes. The Sicilian Cosa Nostra is in serious difficulty. The Calabrian 'Ndrangheta and the Camorra in Naples are the most powerful organizations in Italy today and among the most powerful in the world, along with the Russian and Mexican cartels.
What inspired you to write Gomorrah ?
I was born in the land with the most murders in Europe. I followed the Mafia feuds in Scampia. I used to ride around on a Vespa. I would arrive on the scene of attacks. Often I would arrive when the victims were still not dead, and I was shocked to see what happens to a man when he has been wounded and, as he's lying on the ground, he realizes that he is dying—when he's dying on the street and when he's dying in front of curious strangers who want to see and understand what has happened. I realized that death is disgusting.
Roberto Saviano is a contributing writer for Newsweek.