Two Senate Rising Stars Take On the Military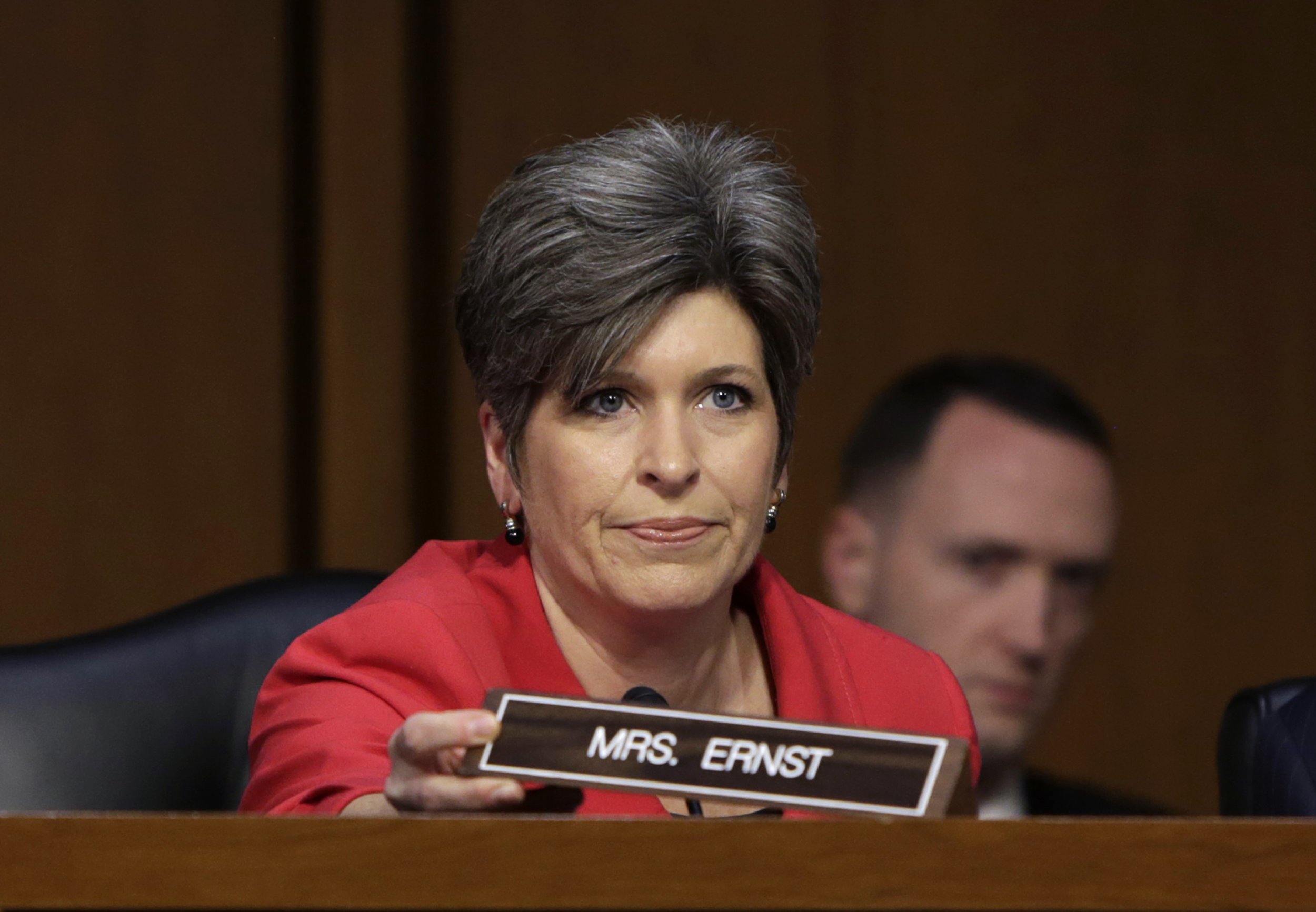 Updated | Forget 2016. For a day or two, at least, political watchers got a taste of the more distant future, with two emerging female leaders from each party taking center stage in the Senate. A preview of a 2024 face-off, perhaps?
Freshman Republican Senator Joni Ernst of Iowa and second-term Democratic Senator Kirsten Gillibrand of New York both got a chance to push their policy priorities Tuesday with votes on their amendments to the National Defense Authorization Act, an annual bill that sets priorities and spending targets for the U.S. military.
Neither amendment survived—each failing to reach the once rare but now frequently invoked 60-vote threshold necessary to overcome a filibuster. But these women certainly aren't going anywhere.
Ernst was up first, with a hawkish proposal granting the U.S. government the power to provide weapons directly to Iraqi Kurdish groups fighting ISIS in Iraq. A member of the U.S. Army Reserves who saw combat in Iraq, Ernst was elected in November on a muscular defense platform, in part, and has already become a go-to voice for Republicans on security priorities and women's issues. Her first annual "roast and ride" event in Iowa earlier this month drew seven GOP presidential candidates and countless jokes about her longstanding claim that she castrated pigs on her family's farm and knows how to cut pork in Washington.
Ernst argued on the Senate floor Monday that her amendment "enhances the ability to fight our common enemy—an enemy who ultimately seeks to bring their terror here to our shores." And she insisted that it wouldn't harm Iraqi unity, contrary to claims from Iraq's central government, which wants to keep a hold on all arms transfers and lobbied heavily against the measure. The White House also opposed it.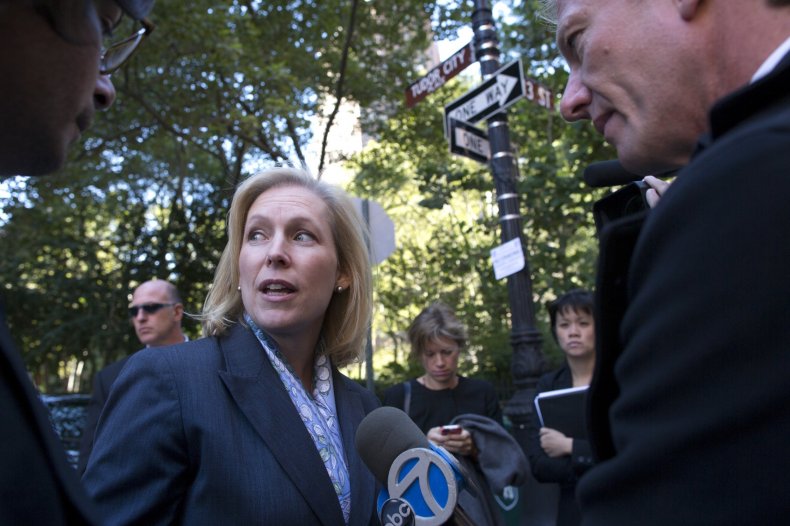 Ernst won the support of several other prominent Republican hawks, including 2016 contenders Senator Marco Rubio of Florida and Senator Lindsey Graham of South Carolina, who co-sponsored the amendment. Another presidential candidate, Kentucky Senator Rand Paul, bucked his isolationist reputation and voted for the measure as well, calling the Kurds "one of our closest allies in the Middle East," in a statement to the press. The amendment, however, fell six votes short, 54 to 45.
Gillibrand's amendment also challenged administration orthodoxy, but from a different angle. Since being appointed to the Senate to replace Hillary Clinton in 2009, the 48-year-old attorney has carved out a niche as an advocate for women and families. And her name was floated as a possible 2016 candidate had Clinton, a political mentor, not run.
Gillibrand has become a particularly vocal critic of the military's failures to combat sexual assault in its ranks. Her proposed amendment required those cases to be handled by a military prosecutor, outside the accuser's chain of command. Gillibrand believes that's necessary to encourage more victims to report the crime, without a fear of retaliation. In the U.S. military, "a sexual assault survivor is 12 times more likely to suffer retaliation than see their offender get convicted for a sex offense," she noted on the Senate floor on Monday. Her position has put her at odds with the military, which has favored keeping the investigation and prosecution of such charges within the chain of command. Others on the Senate Armed Services Committee, including Republican Chairman John McCain and Missouri Democrat Claire McCaskill, continue to oppose the measure, as does the military. McCaskill argues that it would actually make it harder to tackle military sexual assault.
While her amendment got fewer votes Tuesday than it did last year (the tally was 50 to 49 this time), Gillibrand and an eclectic coalition of allies promised it would not be the end of the debate. "This is a question of when, not if," she told reporters after the vote Tuesday, flanked by veteran Republican Senator Chuck Grassley of Iowa, Tea Party favorite Senator Ted Cruz of Texas and maverick Oregon Democrat Ron Wyden. "We are not going away."
Cruz isn't the only 2016 candidate who backed Gillibrand's proposal. Paul is also a co-sponsor, as is independent Vermont Senator Bernie Sanders, who is running for the Democratic nomination. And Cruz pointed out on Tuesday that "change is coming in January 2017, when a new commander in chief will be sworn into office."
In a rare flash of bipartisanship, he also heaped praise on his Democratic colleague. "I commend the incredible heroism of Senator Gillibrand," Cruz said. "She has led this fight tenaciously in the well of the Senate."
Update: This piece was updated to reflect the reason behind Sen. McCaskill's opposition to Sen. Gillibrand's amendment.