Two Skiers Dead, Five Others Rescued After Avalanche Traps Them on Idaho Mountain
Two people have died after an avalanche at a ski resort trapped them on an Idaho mountain slope, authorities said. Five others were rescued from the location.
The avalanche occurred on Wardner Peak, a 6,200 ft mountain near the Silver Mountain Resort in Kellogg, Idaho, at around 11 a.m. on Tuesday, the resort said in a post on its Facebook page.
The Shoshone County Sheriff's Office confirmed that two people had been "recovered" from the mountain on Tuesday.
Five others had been rescued and all skiers were accounted for, the sheriff's office said in a post on Facebook. KXLY reported that the rescued skiers suffered minor injuries.
"We would like to thank the numerous volunteers that assisted from several agencies including District 2, District 1 fire, Idaho Department of Lands, Cda Fire Dept,Shoshone County Search and Rescue, Schweitzer's ski patrol, National Avalanche Center, and several local volunteers," the sheriff's office added.
"Our deepest condolences go out to all the family and friends affected by this tragic event," the sheriff's office said in a post late on Tuesday night.
In an earlier Facebook post, the sheriff's office said as many as three separate avalanches may have occurred at the ski resort on Tuesday morning.
The Silver Mountain Resort said that Silver Mountain Ski Patrol responded to the scene shortly after the avalanche occurred.
Snowboarder Blaine Goodner told KXLY that he and his father helped search for those trapped. They came down from Wardner Peak shortly after hearing about the avalanche.
They found one skier partially buried in the snow as well as another who had been trapped under nine feet of snow for an hour.
"Everyone was kind of calm about it—like, they knew that they couldn't be frantic and they knew what was happening, they knew how many people were there and they just needed to come together and do what they needed to do to find them," Goodner told the station.
The Wardner Peak area had been reopened to skiers and snowboarders shortly before the avalanche occurred, witnesses told KHQ.
The station reported Wardner Peak was closed at 9 a.m. on Tuesday morning, according to the Silver Mountain Lift & Trail Report. The resort's Snow Report on Tuesday morning said 17 inches of snow had fallen overnight.
The U.S. Forest Service had also issued a backcountry avalanche warning for the Idaho Panhandle National Forests early on Tuesday.
Mac Pooler, the mayor of Kellogg, told The New York Timesthat snowfall in the area was below average this winter, although the resort had been hit with up to 18 inches of snow overnight.
"I've never heard of an avalanche up there that actually trapped anybody," Pooler told The Times.
A spokesman for the Silver Mountain Resort told Newsweek that the Idaho Panhandle Avalanche Center will be conducting an investigation into the cause of the avalanche and the Wardner Peak area will be closed until further notice.
"The staff at Silver Mountain extends their deepest sympathies to the families of the individuals and everyone affected by this event," the spokesman said.
The Shoshone County Sheriff's Office have been contacted for additional comment.
This article has been updated with a comment from the Silver Mountain Resort.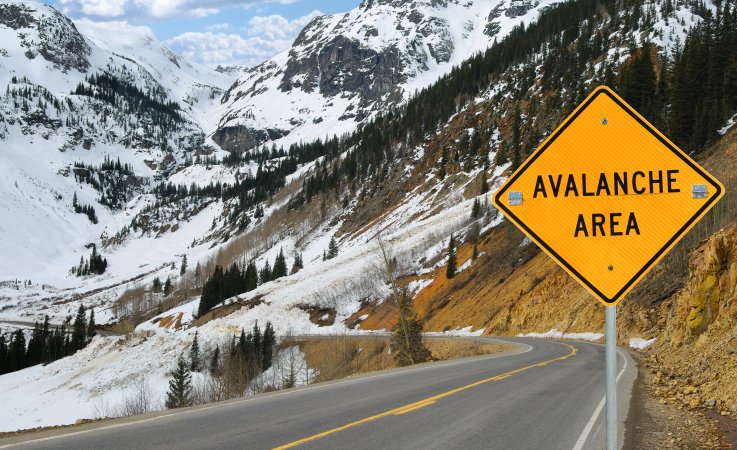 Two Skiers Dead, Five Others Rescued After Avalanche Traps Them on Idaho Mountain | U.S.