Two Suspects in Bangkok Bombing Turn Themselves In to Police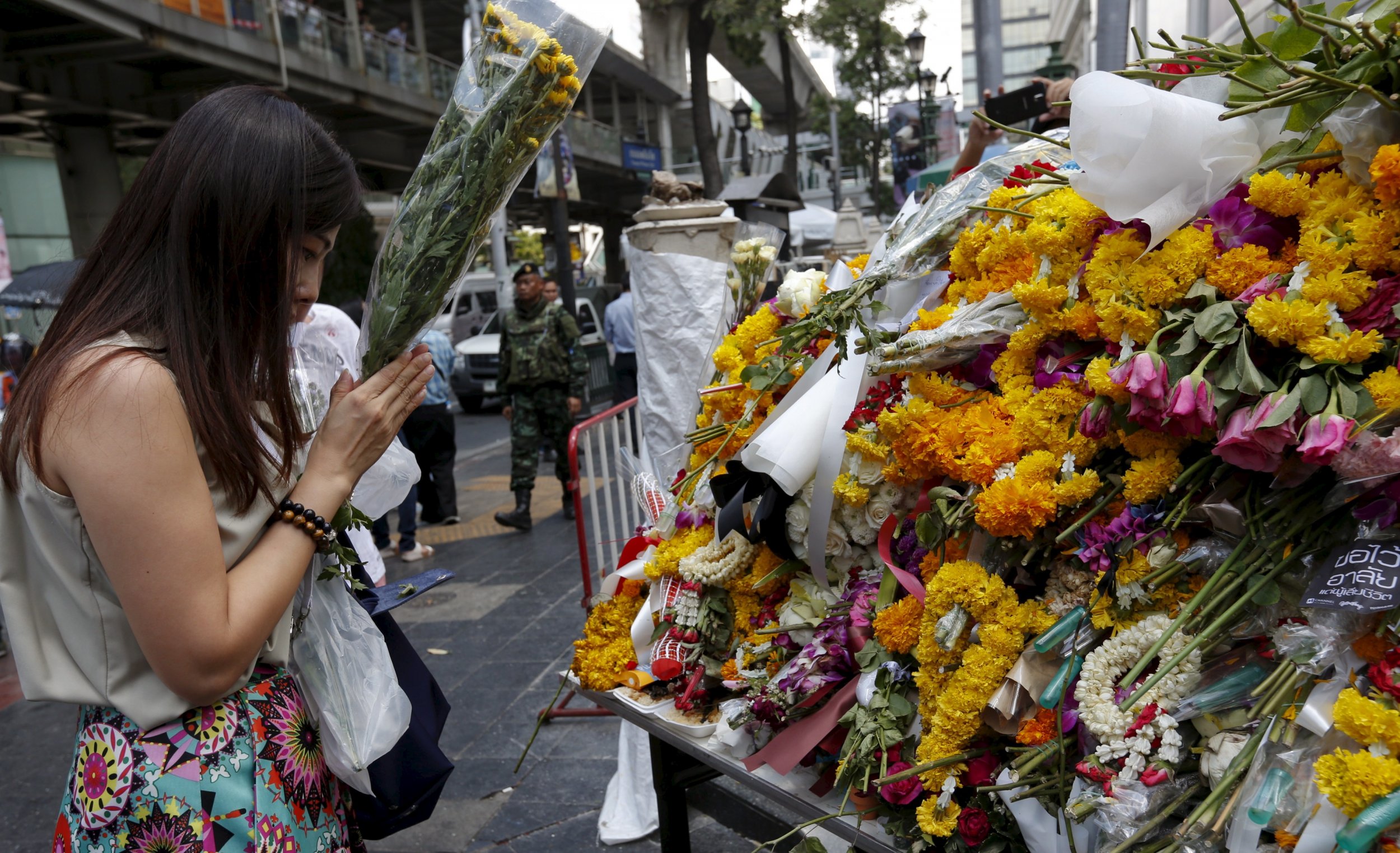 Two men identified by police as suspects in Monday's deadly bombing in Bangkok, Thailand, have turned themselves in, according to the BBC.
Surveillance footage had shown the men near the scene of the attack just moments before the bomb exploded, killing 20 people and injuring more than 100. The pair appear to have risen from a bench just before the main suspect, a young man wearing a yellow shirt, dropped off his backpack. Thai authorities said Wednesday that they believe the main suspect was operating as part of a network.
Police are questioning the pair, who have said that they are tour guides, the BBC reported.
Twenty people died as a result of the bombing at the Erawan Shrine, a popular destination for both tourists and Thai residents. The shrine reopened Wednesday.
This is a developing story and will be updated as more information becomes available.