Two Teenage Girls Arrested Over French Synagogue Suicide Bomb Plot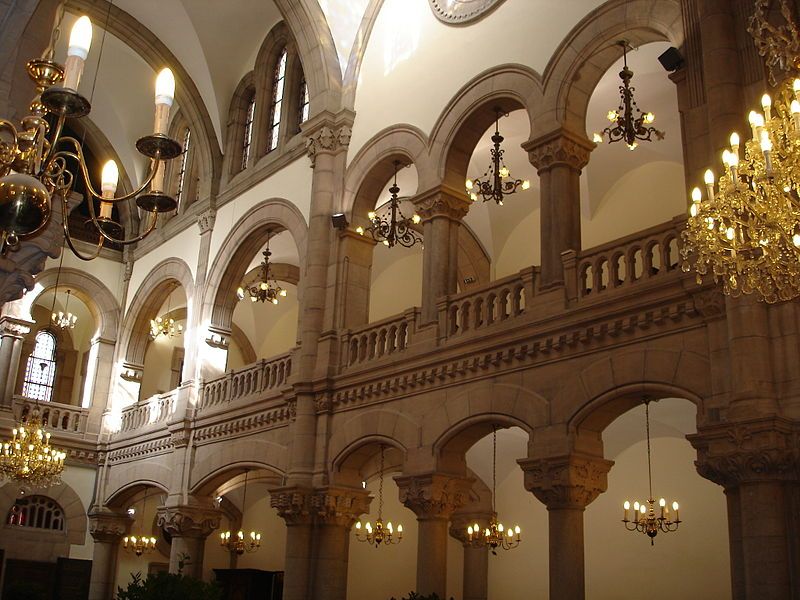 Two teenage girls have been arrested on suspicion of conspiring to blow up a synagogue in Lyon, French media has reported.
According to Europe 1, a French radio station, two girls aged 15 and 17 from the Lyon area were arrested after social media exchanges revealed a plot to carry out a suicide bombing against a synagogue in Lyon. Chloe Triomphe, the station's police and justice reporter said that the two girls had met only on social media. One of the girls had been under surveillance for some time, and had links to other young extremists, she added.
French Jewish news website JSS News quoted a source from the French security agency the Central Directorate of Homeland Intelligence as saying that the exact target of the teenagers' attack was the Great Synagogue of Lyon. They were indicted on August 22nd for conspiracy to commit terrorism.
"These girls were part of a network of young Islamists who were being monitored by security services," the unnamed security source told JSS News. Security services are becoming increasingly concerned with online radicalisation, particularly following the proliferation of videos created by jihadist groups such as Islamic State.
A recent Newsweek cover story detailed the rising tide of anti-Semitic violence across Europe, including an attack on a Paris synagogue in July and an incident in May 2012 in Toulouse in which a gunman killed seven people, including a teacher and three children, at a Jewish school.
"Jews in France or Belgium are being killed because they are Jews," Roger Cukierman, president of the Representative Council of French Jewish Institutions (CRIF), told Newsweek. "Jihadism has become the new Nazism. This makes people consider leaving France."
In a statement released on an online forum, the National Bureau of Vigilance Against Antisemitism (BNVCA), one of France's leading anti-semitism watchdogs, remarked that synagogues have become increasingly popular targets for Islamists and terrorists. The excessive measures taken to secure Jewish places of worship have turned them into "semi-fortresses", they said.
BNVCA attribute the recent spike in anti-Semitic crimes in France to the influence of unnamed political parties and sections of the media, which "pillory the Jewish state fighting against the Islamic state in Gaza". They also called upon the French Interior Minister to take all possible security measures to foil further attacks, particularly during important Jewish festivals like Yom Kippur, which begins in early October. "Jewish citizens are increasingly pessimistic about their future in France," the statement added.
Correction: The article did not originally clearly distinguish between the Europe 1 and JSS News reports. It has been edited to correct this, and a link to a recording of the Europe 1 broadcast has been added.