Two Teens, One Wearing Monitoring Ankle Bracelet, Charged in Shooting Death
Two teens, 15- and 16-years old, have been arrested for allegedly gunning down 15-year-old high school freshman Michael Brown in the Bronzeville neighborhood of Chicago, Illinois.
Police say the 16-year old, who was wearing an electronic monitoring ankle bracelet, stepped out of a vehicle and fired multiple shots at Brown as he walked on the sidewalk.
Police were able to track down the car and make the arrests.
It's unclear why the shooter was wearing the ankle bracelet or what relationship they might have had to the murdered teenager.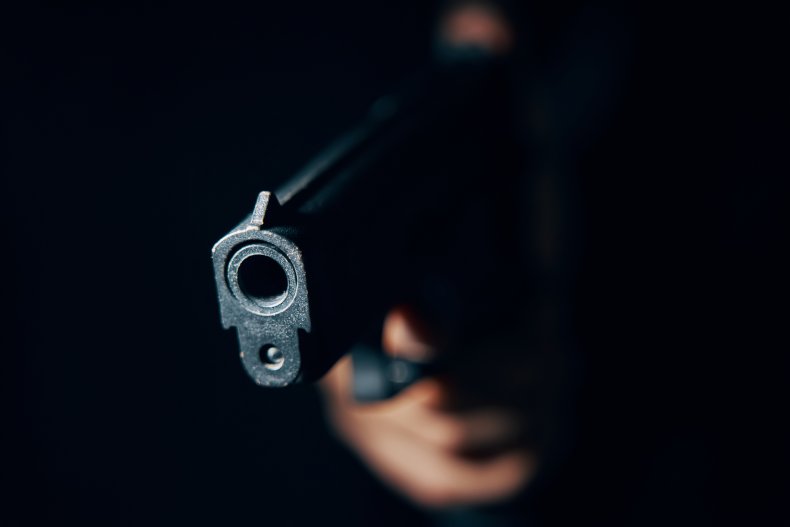 The 16-year-old will be charged as an adult for first-degree murder and aggravated vehicular carjacking with a firearm, the Chicago Tribune reported, while the 15-year-old will be charged with one count of possession of a stolen vehicle.
The victim's mother, called her son "generous," adding that he gave people in need clothes that no longer fit him. She said he had developed "behavioral issues" that he was "trying to push through" after being diagnosed with Type 1 diabetes in 2012, but didn't specify what behavior issues he faced.
An estimated 58 people have been slain in Chicago in 2022 so far, according to the Tribune.
Last year, the city reported its highest number of murders in 25 years with over 797 recorded homicides, according to police data reported by NBC. Chicago reported more homicides in 2021 than any other city in the U.S.
That same year, the city reported its highest ever number of shooting deaths. In 2021, the city experienced 1,002 gun-related homicides in Cook County, which includes Chicago and its surrounding suburbs, the county medical examiner's office said in a news release.
The number of deaths was 121 more than the previous record set in 2020 and nearly twice as many as in 2019, according to ABC News.
Since November 2015, private funders have invested over $200 million into community-based violence reduction efforts, according to the Chicago Sun-Times. Research from the University of Chicago and Northwestern University showed that these programs yield positive outcomes, but need to be scaled up to stem violence citywide.
"Chicago's children are all of our children, but we will not be a city of lawlessness," Police Superintendent Brown said, commenting on the aforementioned murder. "Our city should be shaken because our futures are at stake."
Newsweek contacted the Chicago Police Department for comment.