Two Texas Cops Ambushed and Killed by Domestic Violence Suspect, Chief Says
Saturday evening, two McAllen, Texas police officers were shot trying to enter the home of a suspect in a domestic disturbance.
Police identified the officers as Edelmiro Garza, 35, and Ismael Chavez, 39. Garza and Chavez were responding to a domestic disturbance call, and were allegedly shot by Audon Ignacio Camarillo, 23. Camarillo shot himself when officers arrived on the scene and ordered him to surrender.
"They were doing their job," McAllen Police Chief Victor Rodriguez told The McAllen Monitor. "That is what they were supposed to do. The person was a suspect of the incident, met our officers at the door, and shot at both officers. Both officers suffered fatal wounds, they have both passed away as a result."
"The officers never had a chance to suspect deadly assault on them, much less death," he added.
The incident happened at around 3:30 p.m. local time Saturday after police received calls from two individuals who reported a domestic disturbance at a home nearby. When the officers attempted to enter, Camarillo allegedly shot them. Rodriguez told The Monitor that the shooting was so sudden that other officers didn't find out until they'd driven by the scene shortly after.
Texas Governor Greg Abbott said in a tweet that he had spoken with Rodriguez and offered the full support of the state.
"Two of our finest were killed in the line of duty while working to protect residents in their community," Abbott wrote.
U.S. Representative Vicente Gonzalez, who represents McAllen, echoed the praise for the fallen officers.
"This is devastating news to our community. My heart breaks for these fallen officers and their families. They served McAllen bravely and honorably and I will keep them in my prayers," he said in a tweet.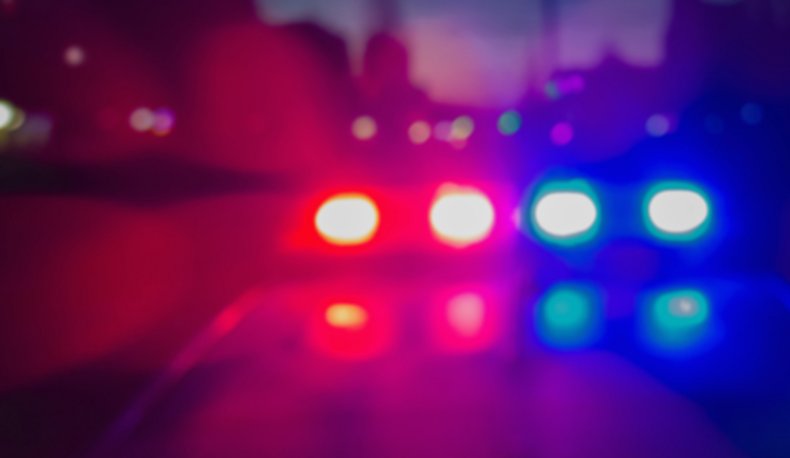 Garza and Chavez were both veteran officers. Garza had been an officer with the McAllen Police Department for around nine years, while Chavez joined the department about 2 1/2 years ago. The two officers were pronounced dead at the local hospital.
Camarillo had frequent run-ins with the law. Charges dating back to 2016 include assault, possession of marijuana, driving under the influence and evading arrest, according to ABC News. His most recent arrest was last month on assault charges, according to The Monitor.
Domestic violence calls are dangerous to police. A 2017 research brief from the Dolan Consulting Group showed that domestic violence calls are "very likely" to result in assaults on officers, with an average of 4,194 officers assaults and 6 officer deaths every year. The brief said that in half of firearm assaults during domestic violence calls, suspects have either fired from the front door or were waiting outside to ambush officers—usually firing on officers before they have entered the home.
The Dolan Consulting Group determined that the most likely suspect to assault an officer is unemployed, intoxicated, lives with the victim of domestic violence, has damaged property and has a hostile demeanor when police arrive. It is yet unknown how many of these characteristics apply to Camarillo. About 5-10 percent of domestic violence calls result in an officer assault.