Two Texas Teenagers Arrested Over Murder of Uber Eats Delivery Driver
Police have arrested two 14-year-olds in connection with the murder of a an Uber Eats delivery driver in Haltom City, Texas.
The two males, who have not been named because of their age, allegedly fatally stabbed Ryan Munsie at an apartment complex in the 4200 block of Northern Cross. The pair were arrested on January 27.
The victim was delivering food but never completed her delivery.
In a statement, Haltom City Police said: "Robbery appears to be the motive in the case, and Munsie sustained a fatal stab wound to her neck during the attack.
"Haltom City Detectives and Officers had been working non-stop since Saturday to develop leads and identify any suspects in this case. Detectives were able to discover evidence that linked the two juveniles to the offense."
They added: "SWAT team members were able to take the juveniles into custody without incident at an apartment complex in the 3600 block of Tanacross in Fort Worth. Both juveniles were transported to the Tarrant County Juvenile Justice Center in Fort Worth after their arrest.
"They face charges of Capital Murder. Because they are juveniles, their names will not be released."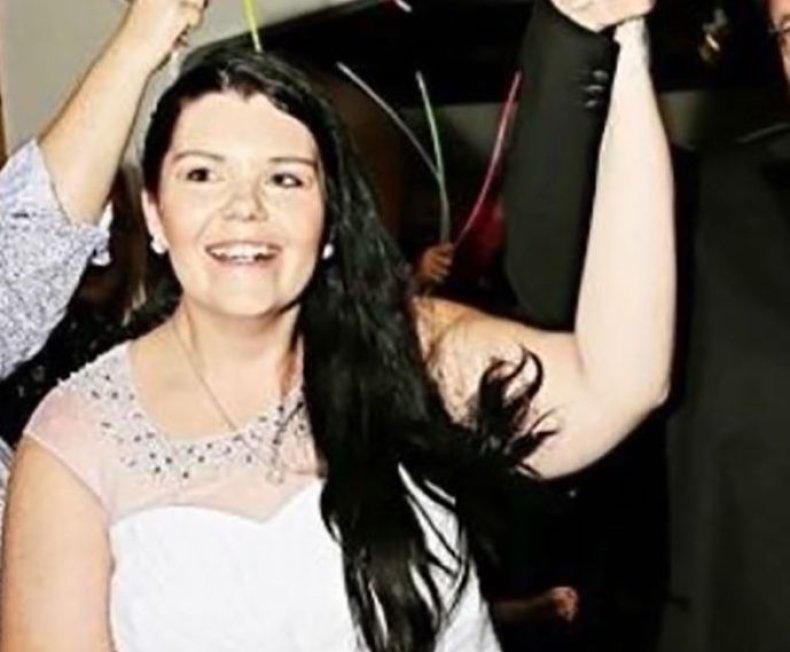 On January 23, Haltom City Officers responded to a report of a person lying in the breezeway in front of the caller's apartment.
Officers arrived on scene and found Munsie lying on the floor of the breezeway with signs of trauma.
According to a police statement, Haltom City Fire Department and MedStar Ambulance personnel arrived, but she was pronounced deceased at the scene. Haltom City Detectives and Crime Scene personnel were called to the scene to conduct their investigation.
Speaking to Fox News, Haltom City PD Sgt. Eric Peters said law enforcement had tracked down the two males by speaking to local residents and examining surveillance videos.
He said: "The only money she may have had on her would've been tips, but that's even a rarity now because like I said the contactless delivery nowadays that everybody does, everybody does tips through the app, they don't do tips with their money."
Haltom City Police added: "The Haltom City Police Department would like to remind everyone, especially delivery drivers, to be vigilant in your surroundings in your everyday activities and when in unfamiliar areas. Call the police department to report any suspicious individuals or suspicious activities."
A GoFundMe page has been set up for Munsie's husband and three children.