Two Thirds of Russians Believe Putin Is Restoring Peace in Ukraine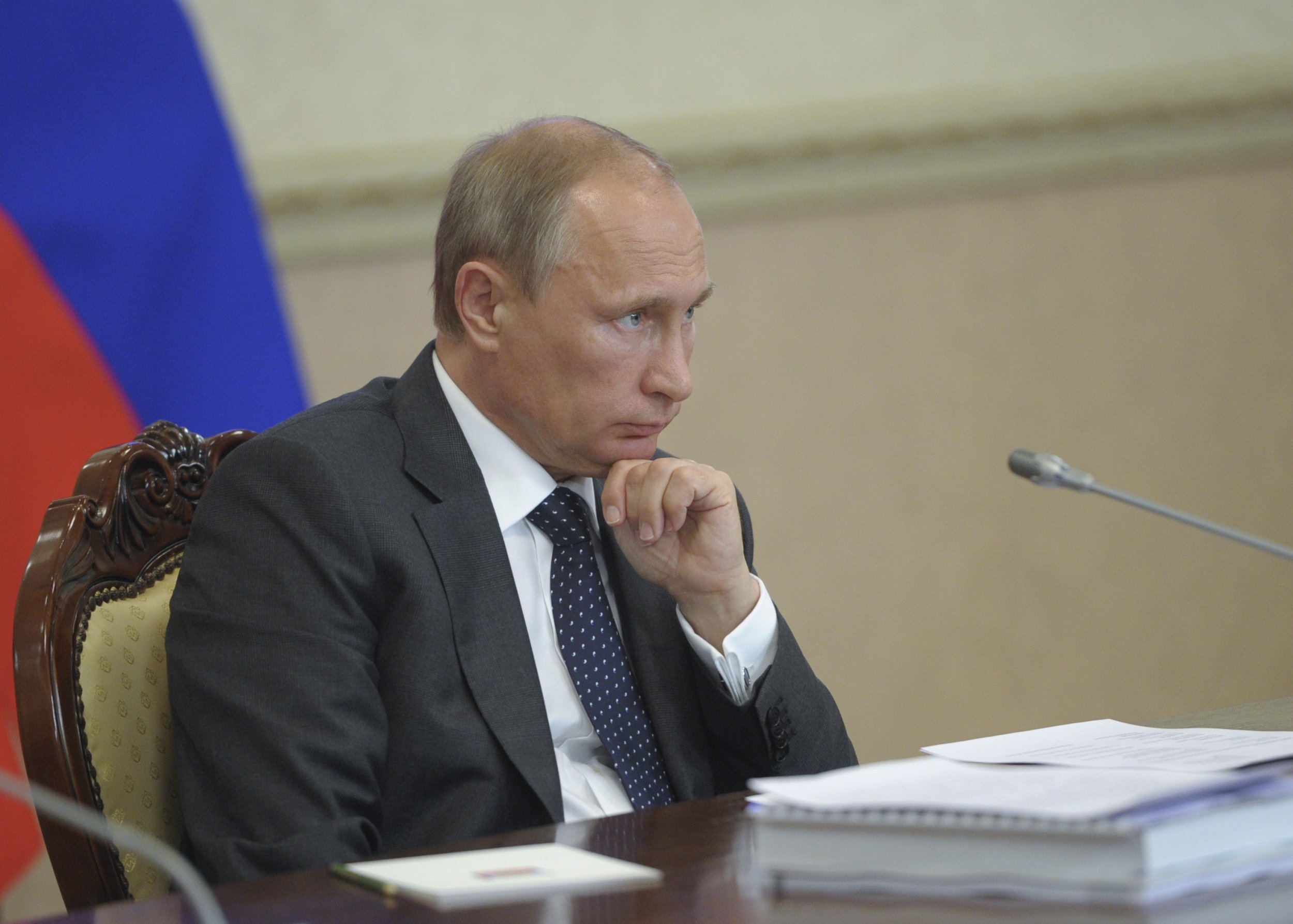 63% of Russians believe President Vladimir Putin's actions in contribute to the peaceful resolution of the Ukrainian crisis, according to the country's oldest polling agency VTSIOM.
9% believe Putin's policies on the Ukraine do not contribute to the escalation of the conflict, while 18% do not believe the Russian president's position has an impact on neighbouring states.
The poll was initially conducted between 26-27 July of this year, surveying 1,600 Russian citizens across the country's 42 regions and was published by Russian news agency Itar-Tass today.
Out of the respondents, 47% think that the Russian head of state's priorities in the region are to "ensure peace and stability in Donbass and Ukraine as a whole".
Meanwhile, the Kremlin has announced Putin is due to hold meetings of the National Security Council in the annexed Crimean region today and tomorrow.
The council last met on 8 August to discuss the deteriorating situation in eastern Ukraine, before announcing Russia would send 287 lorries full of 2,000 tonnes of humanitarian aid supplies from Moscow and the Moscow area for Ukraine's Luhansk province.
Russian Foreign Minister Sergei Lavrov insists Russia has agreed terms for the inspection of the convoy's contents with the Red Cross, OSCE and Kiev once the convoy has arrived in Eastern Urkaine.
Russia's foreign ministry issued a statement addressing suspicions over the humanitarian convoy's contents today, dismissing claims it may hold arms as "absurd".
Ukrainian prime minister Arseny Yatseniuk, expressed scepticism about the contents of the convoy, insisting it will not be allowed to cross the Ukrainian border if it is not searched on entering the country.
"First they send tanks, Grad missiles and bandits who fire on Ukrainians and then they send water and salt," Yatseniuk said at a government meeting on Wednesday.
"We, as a state, are looking after, and are capable of looking after, our citizens," he said.
Ukrainian Red Cross said they are yet to receive information about the destination of the convoy or a full inventory of its content.
The aid convoy is currently travelling through Russian territory to the Ukrainian border and is expected at the Russian border town of Belgorod between 7pm and 8pm, Reuters reports.