Two-Time Oscar-Winning Actress Offered Employment at a Target
Academy Award winner Frances McDormand says she was asked to apply for a job at a Target while browsing the store during production on her latest film.
McDormand said she was given an application for employment while walking around a Target in Nebraska as Nomadland was filming, according to Deadline.
McDormand, who won Best Actress Oscars for Fargo and Three Billboards Outside Ebbing, Missouri, said she had been playing "a game of 'what if'" by attempting to blend in as her character, excitedly telling director Chloe Zhao that "it's working" after the being approached for the job.
A famous actor actually taking on an hourly retail job outside of researching a role would be practically unheard of. The closest example may be the late Andy Kaufman, a noted practical joker, who moonlighted as a busboy at multiple Los Angeles restaurants while starring on the sitcom Taxi.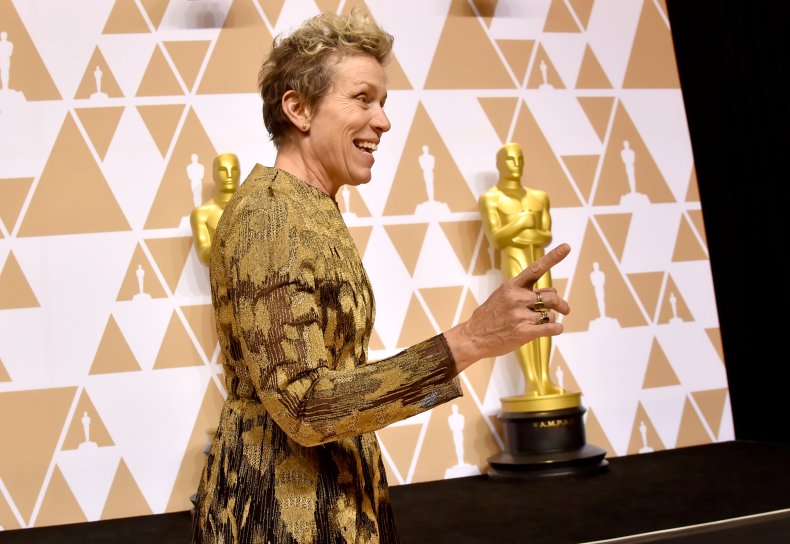 Nomadland is an adaptation, written by Zhao, of the nonfiction book Nomadland: Surviving America in the Twenty-First Century by Jessica Bruder.
The film features McDormand as Fern, a widow who "packs her van and sets off on the road exploring a life outside of conventional society as a modern-day nomad" after leaving a Nevada town that has suffered an economic collapse.
Fern joins a community of mostly elderly people who roam the country while living in recreational vehicles and vans, supporting themselves by taking low paying jobs as needed. "Real nomads" Bob Wells, Linda May and Charlene Swankie are also featured in the film, appearing as themselves.
McDormand told AFP that those adopting a nomadic lifestyle and choosing to live in vans "has a lot to do with the economic disparities in our country," while insisting that the film is not a "political statement."
"Each individual who goes on the road has to be self-reliant," McDormand said.
"But they do gather for Rubber Tyre Rendezvous because they need community for knowledge," she added, apparently referring to a real-life gathering known as the Rubber Tramp Rendezvous. "I guess you would call it a socialist situation, where it's all for one and one for all."
Filming of Nomadland secretly began in late 2018 and took place over five months across seven different states, according to Indiewire. The cast and crew consisted of only 25 people, far smaller than a typical Hollywood production.
"It worked really tight; everybody crossed department lines whenever something was needed, and the work got done," McDormand told Deadline. "Because of that, we were able to move very swiftly and improvisationally when necessary and live in the community of the van dwellers in a way that wasn't disruptive but cohesive."
Simultaneous world premieres of Nomadland were held at the Toronto International Film Festival and the Venice International Film Festival on Friday. It is scheduled for a theatrical release on December 4.