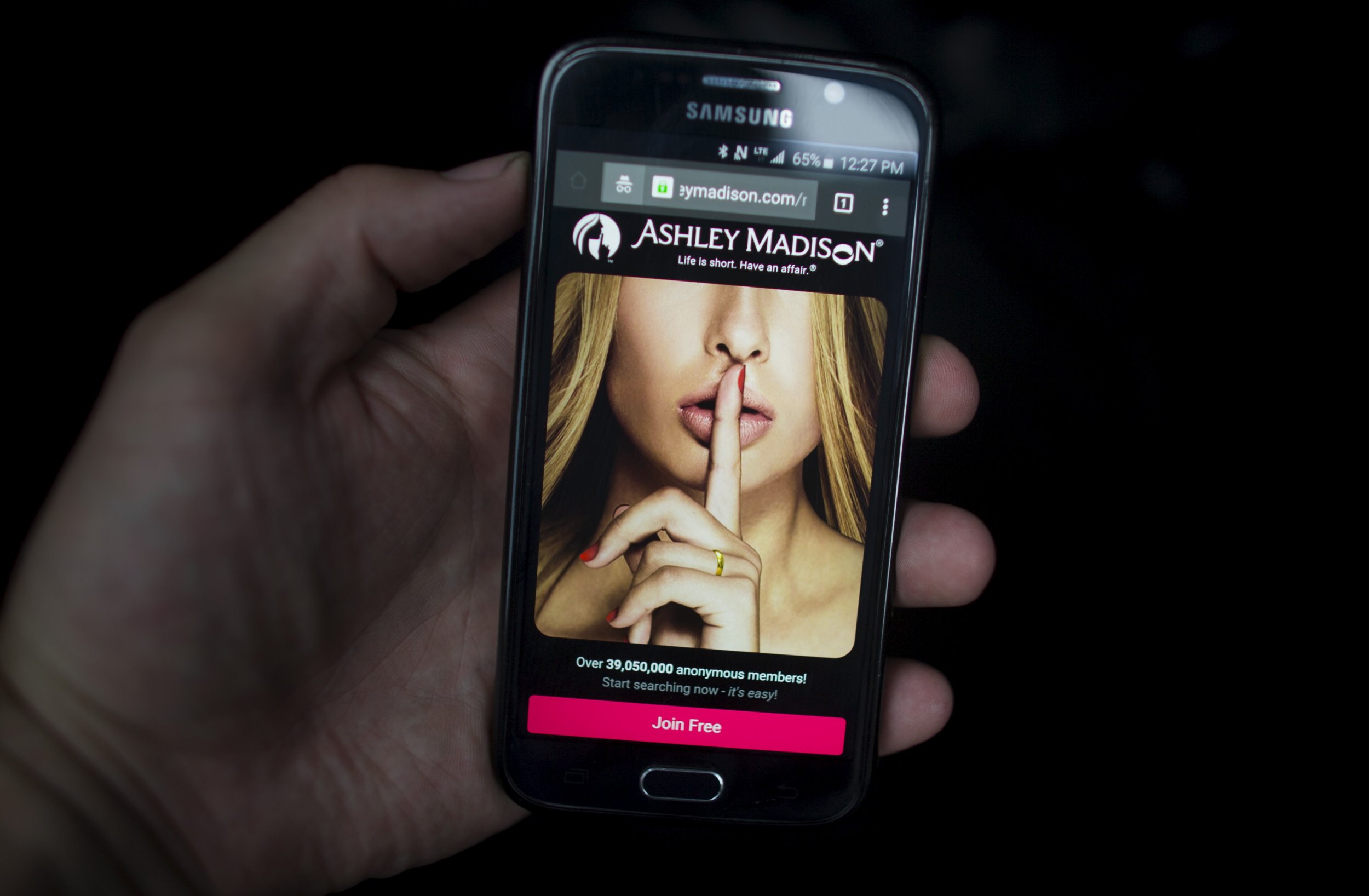 There have been two unconfirmed reports of suicides, as well as hate crimes, as a result of the Ashley Madison hack, Toronto police said on Monday.
Hackers recently posted to the Internet a stolen bounty of customers' sensitive data related to the infidelity-focused website AshleyMadison.com. Toronto Acting Staff Superintendent Bryce Evans said the breach has affected 30 million people around the world.
Evans, who is overseeing the investigation, couldn't confirm whether the two unconfirmed suicides happened in Canada or elsewhere in the world. He had a message for the hackers during a Monday morning press conference: "Your actions are illegal and will not be tolerated. This is your wake up call."
Avid Life Media is a Toronto-based social networking company that operates several dating sites, including Ashley Madison and Established Men. Ashley Madison, launched in 2001, is an online dating service and social networking site marketed to people who are married or in committed relationships. Its tagline is: "Life is short. Have an affair."
Avid Life Media is offering a $500,000 reward to anyone providing information that leads to the arrest of the person or people involved in the hack, Evans said, adding that police believe it was a "highly educated hack" and one of the largest breaches in the world.
Evans warned that people trying to identify victims online could be risking malware, spyware and virus attacks on their devices.
There are confirmed cases of criminals attempting to extort Ashley Madison's clients by threatening to expose that they are on the list unless payment is received, Evans said.
Authorities urged victims to contact their local law enforcement agencies. Police won't comment on any of the individuals who have been victimized as a result of the hack.
"You've got to understand, people, the social impact behind this leak. We're talking about families. We're talking about their children. We're talking about their wives. We're talking about their male partners," Evans said. "Can you imagine going home and people talking about [it] at the dinner table? It's going to have an impact on their lives."
Avid Life Media has been cooperating with authorities, Evans said. Investigators haven't found any criminal wrongdoing by the company.
Toronto police have been working closely on the case with the FBI, Royal Canadian Mounted Police and Canada's Ministry of Attorney General's Criminal Law Office.