Two United Nations Officials Ordered From Sudan: Sources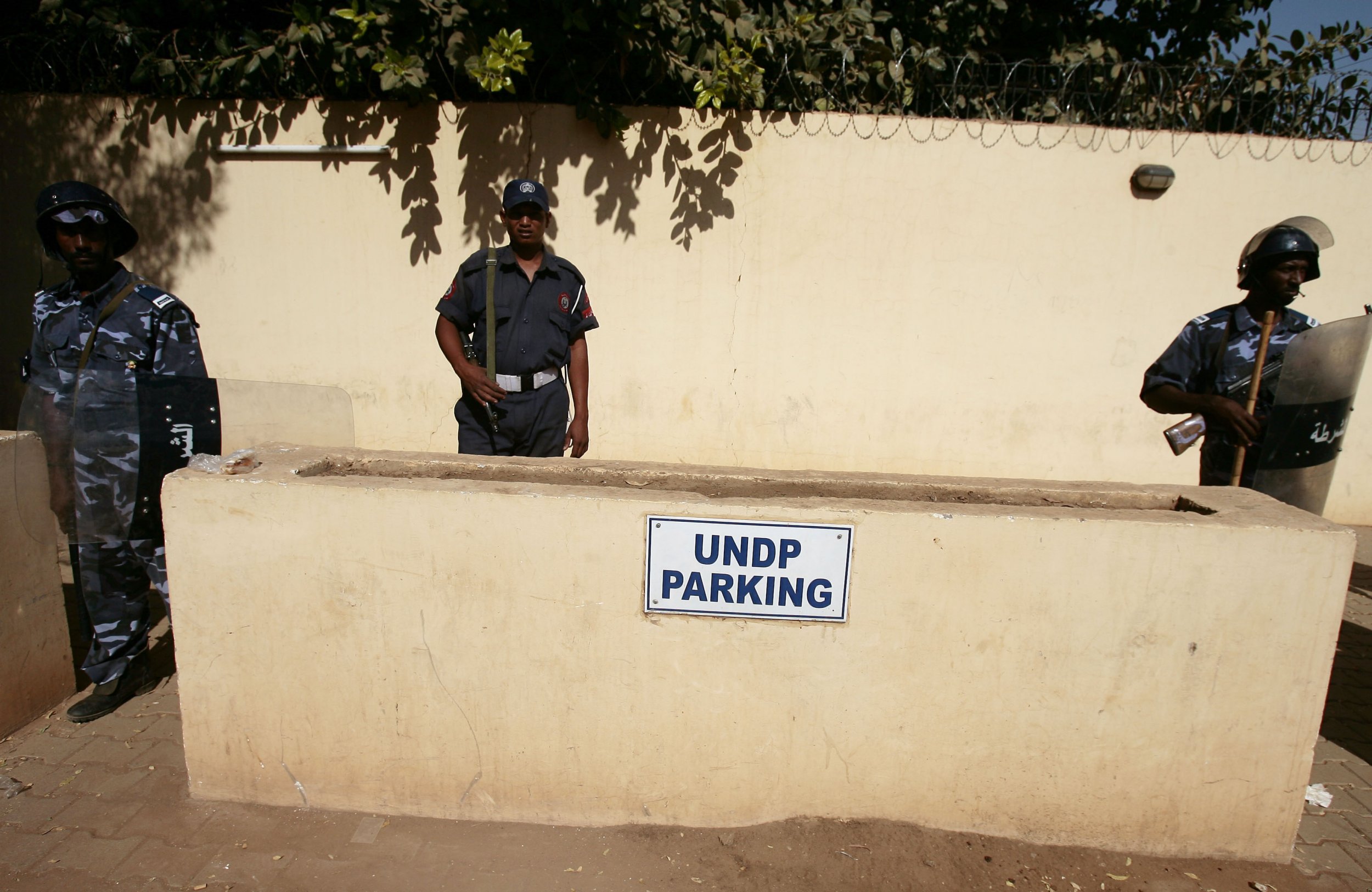 KHARTOUM (Reuters) - Sudan has ordered two senior United Nations officials to leave, U.N. sources said on Thursday, in what appeared to be an escalation of President Omar Hassan al-Bashir's move against U.N. activities in the country.
The sources identified the officials as Ali Al-Za'tari, U.N. resident coordinator at the United Nations Development Programme (UNDP), and Yvonne Helle, the UNDP's country director.
U.N. spokesman Stephane Dujarric confirmed in New York that Khartoum had ordered the exit of two senior U.N. officials but offered no details.
"The U.N. has filed a protest with the government of Sudan following their decision to request the departure of two senior U.N. officials from the country," Dujarric said.
The reason for the expulsions was not immediately clear, but they come a month after Bashir called for peace keepers from the joint U.N.-African Union Mission in Darfur (UNAMID) to leave, calling them a "security burden."
Sudan had already shut UNAMID's human rights office in Khartoum and called on the mission to prepare an exit plan. The move came days after it denied peace keepers permission to pay a second visit to the site of alleged mass rapes by Sudanese soldiers in Tabit, a village in Darfur, the western region plagued by conflict.
The head of the U.N. peacekeeping forces said UNAMID was unlikely to bow to Sudan's request to leave when the situation there appears to be worsening.
Conflict erupted in Darfur in 2003 when mainly African tribes took up arms against the Arab-led government inKhartoum, accusing it of discriminating against them. UNAMID has been deployed in Darfur since 2007.
The UNDP, based in New York, deferred to U.N. spokesman Dujarric for comment. Sudan's foreign ministry also declined to comment.
Contacted by email, the UNDP's Helle also declined to comment. Za'tari was not immediately available.
The sources said Helle, a Dutch national, had been told to leave Sudan by Dec. 29 and Za'tari, a Jordanian, would depart by Jan. 2.