Two U.S. Health Workers Ill After MERS Exposure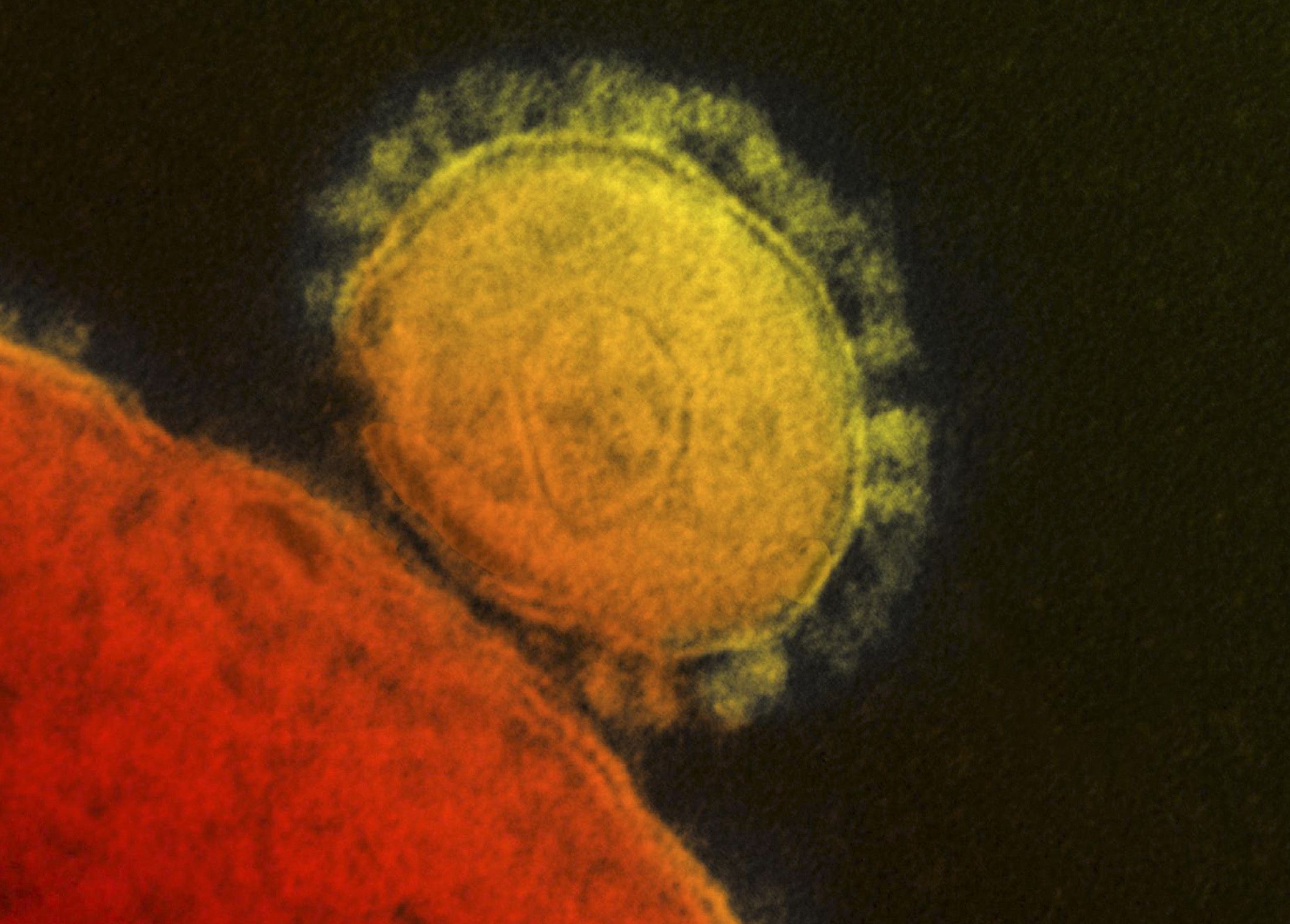 (Reuters) - Two health workers at a Florida hospital exposed to a patient with Middle East Respiratory Syndrome have begun showing flu-like symptoms, raising concerns about the ability of global health authorities to contain the mysterious and deadly virus.
The World Health Organization convened an emergency meeting in Geneva on Tuesday to decide whether the rising rate of confirmed cases, most of them in Saudi Arabia, constitutes a "public health emergency of international concern."
Florida officials said they were monitoring the health of 20 healthcare workers who had been in contact with the patient, including a doctor who had already left for Canada. They also were trying to track down nearly 100 people who may have overlapped with the patient at the two medical facilities he visited.
The MERS patient involved is the second confirmed case of the virus in the United States. A small number of instances have been reported elsewhere in the Middle East, Europe and Asia.
The U.S. Centers for Disease Control and Prevention "is taking the current situation very seriously and is working in close coordination with local health authorities," said White House spokesman Jay Carney, who added that President Barack Obama had been briefed on the confirmed cases.
The WHO said its meeting with health and infectious disease experts was continuing later than planned, and that its conclusions would be announced at a press conference on Wednesday. The last time the agency set up an emergency committee was in response to the 2009 H1N1 "swine flu" pandemic.
EMERGENCY DEPARTMENT
MERS causes coughing, fever and sometimes fatal pneumonia, killing an estimated 30 percent of those who are infected. It is a virus from the same family as SARS, or Severe Acute Respiratory Syndrome, which killed around 800 people worldwide after it first appeared in China in 2002.
There is no vaccine or specific treatment for MERS, which has been reported in more than 500 patients in Saudi Arabia alone.
Officials at the Dr. P. Phillips Hospital in Orlando, Florida, said on Tuesday the two local healthcare workers exposed to a MERS patient in the emergency department became ill. One of the workers has been hospitalized and the other is being isolated in his home and monitored.
The Orlando patient's case highlights concerns over how to prevent the spread of infection, particularly among healthcare workers who are vulnerable due to their close contact with the sick.
After working in a hospital in Jeddah, Saudi Arabia, which has been treating MERS patients, the healthcare worker flew to London and reached the United States on May 1.
Although he had already begun to experience symptoms on the flight, they were mild, and he did not seek treatment at the Orlando hospital until May 8.
Last week, he visited with family and accompanied someone to another Orlando medical facility for a procedure. Even when he reached the emergency department close to midnight at Dr. P. Phillips Hospital, it was not until mid-morning the next day that he was placed in isolation.
'IN GOOD SPIRITS'
Orlando hospital officials said the MERS patient is doing well and currently has a low-grade fever and a slight cough.
"He's in good spirits. He's cooperating ... we have not decided yet when he will go home," said Dr. Antonio Crespo, chief quality officer at Dr. P. Phillips Hospital.
Crespo said the patient started experiencing muscle aches on his flight from Jeddah to London on April 30. He developed a fever during his flight from London to Boston, where he took connecting flights to Atlanta and finally Orlando.
Because of his travel history, the hospital suspected MERS and contacted the health department. An initial MERS test on Friday was "equivocal," but a test sample taken May 10 confirmed the virus.
Since the hospital is located less than 10 minutes from the Universal Orlando and Walt Disney World theme parks, the staff is on alert to diseases from other countries. It conducted a drill last year that involved a fictitious case of MERS.
Even so, healthcare workers in the emergency department who attended to the patient were not wearing masks before it became clear that it might be a case of MERS.
The first U.S. MERS patient, who was admitted to a hospital in Indiana late last month, has since been discharged.