Reports: Two Vice News Journalists Arrested in Turkey Released From Prison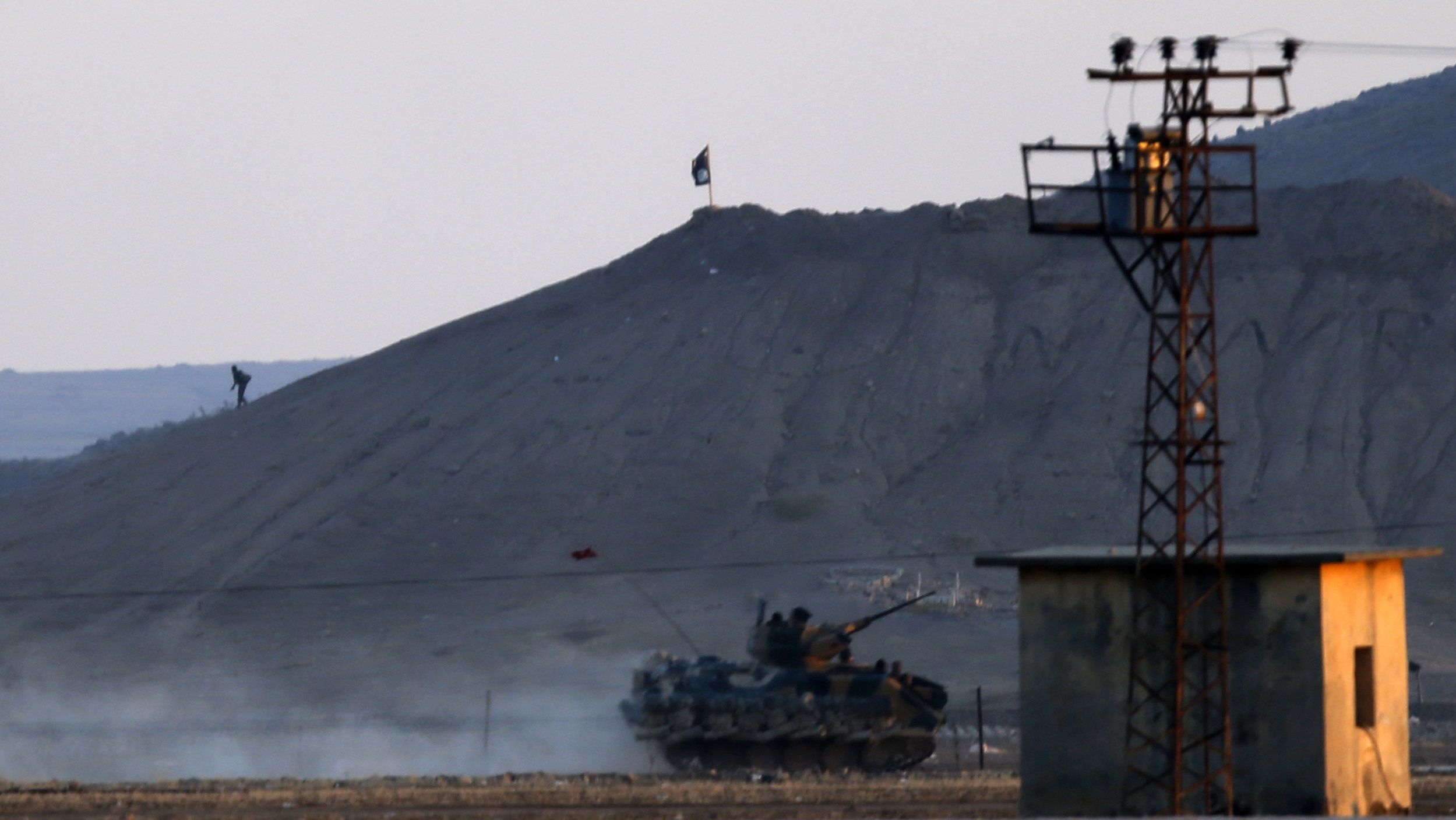 Updated | Two of three Vice News journalists detained in Turkey on terrorism charges have been released from prison, the international news channel confirmed on Thursday.
British journalists Jake Hanrahan and Philip Pendlebury, and Turkey-based Iraqi translator Mohammed Ismael Rasool, were working in the southeastern part of the country when they were detained for failing to provide proper government accreditation last week. Rasool remains jailed, pending the conclusion of an investigation, Vice said.
On Monday, a Turkish court ruled that authorities could hold the journalists in custody for aiding the Islamic State militant group, better known as ISIS. Later, they were moved to a prison facility more than five hours away from their legal team.
Executives at Vice, along with representatives of global human rights groups, had called for their immediate release. In a emailed statement Thursday, the news organization said that it was grateful that [Hanrahan and Pendlebury] have been released, "we are deeply worried by reports that our other Vice News colleague...has had his appeal of release rejected by the Turkish government. We call on the Turkish authorities for a swift end to this unjust detainment and to grant his immediate release."
Rasool is an experienced journalist and translator who has worked extensively across the Middle East with Vice, the Associated Press and Al Jazeera.
This story has been updated to include the statement from Vice.