Two Vie for Leadership of Troubled, Anti-EU UKIP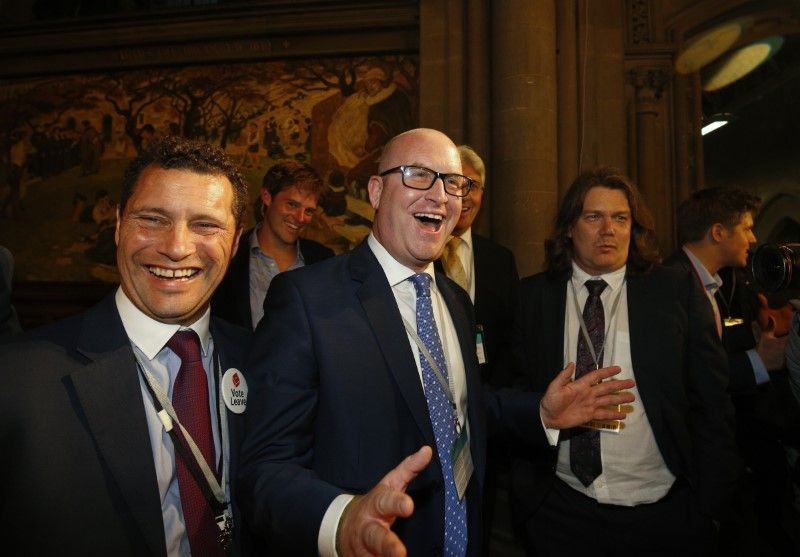 Two senior members of Britain's anti-European Union UK Independence Party said on Sunday they would run to become its next leader, days after the previous frontrunner quit the race and resigned from the troubled party.
UKIP, which played a key role in securing a June 23 vote to leave the EU, has been plunged into chaos since, with high-profile party leader Nigel Farage stepping down after the Brexit vote and his successor Diane James quitting after just 18 days.
On Monday the frontrunner to take over, Steven Woolfe—who was this month hospitalized following an "altercation" with a colleague—said he was withdrawing from the race and resigning from the party, describing it as "ungovernable."
The party's deputy leader Paul Nuttall and former deputy chairwoman Suzanne Evans both said on Sunday they would be standing in the leadership contest, which is due to be decided in late November.
"I want to stand on a platform of being the unity candidate. UKIP needs to come together...UKIP at the moment is looking over the edge of a political cliff, it will either step off or it will step back," Nuttall, who is a UKIP member of the European Parliament, told BBC TV.
Bookmaker Ladbrokes put Nuttall as the favorite.
Evans, who was temporarily suspended from the party earlier this year for publicly criticizing a UKIP candidate, said she could "pour oil on troubled waters" in a party which had at times been too dominated by testosterone.
"Nothing breeds unity faster than success, and with me at the helm I am absolutely confident that we will be able to reach out to voters on both the left and the right of politics," she told the BBC.
But in a sign of the divisions facing the party, she said rival candidate Raheem Kassam, a former senior advisor to Farage who has the support of influential party donor Arron Banks, would shift UKIP to the "far right.
"I invite Suzanne Evans to meet with me at her earliest convenience to discuss her concerns, and how I think this party should be uniting to fight for Brexit, border control and more, and not attacking one another," Kassam said in a statement.