Two Weeks After Mississippi Gov. Lifts Mask Mandate, State Reports Over 1,000 COVID Cases Again
Mississippi health officials reported more than 1,000 new COVID-19 infections in the state on Thursday for the first time since mid-August.
The case spike came two weeks after Republican Governor Tate Reeves lifted Mississippi's statewide mask mandate, making Mississippi the first state to do so.
The Mississippi State Department of Health (MSDH) reported 1,322 additional COVID-19 infections and 12 deaths on Thursday, bringing the state's case total to 108,139 with 3,152 virus-related deaths reported since the pandemic began. Thursday's case update marked the largest single-day increase since August 19, at which time health officials reported 1,348 new cases.
Dr. Thomas Dobbs, the MSDH state health officer, said earlier this week that the rising case numbers could indicate the start of a second COVID-19 wave in Mississippi.
"I do think we're on the front end of something that could be bad," he told the Sun Herald.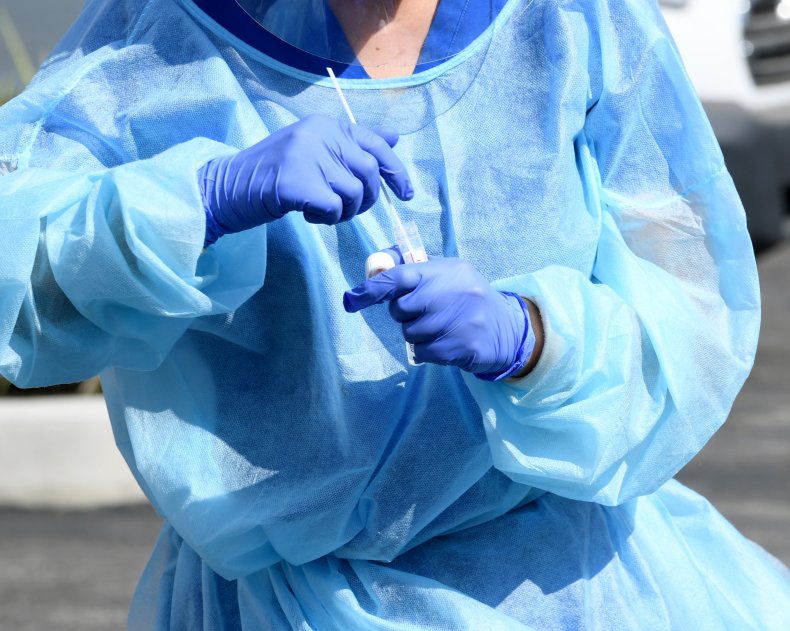 Mississippi experienced a surge in COVID-19 infections over the summer, as did many states and the U.S. as a whole. In early August, Reeves introduced a temporary statewide mask mandate that he later extended through the end of September. Though Reeves previously encouraged residents to wear face coverings, he did not impose the mandate as early as many Democratic governors did, choosing instead to require masks in counties with high infection rates before extending the requirement throughout the state.
The Centers for Disease Control and Prevention (CDC) began encouraging Americans to wear face coverings in early April, though the agency left decisions about mask enforcement up to the states. According to the CDC, masks can reduce the risk of virus transmission and should be used whenever social distancing is difficult to maintain. Last month, CDC Director Robert Redfield said that wearing a face covering was "more guaranteed" to protect an individual from contracting COVID-19 than a future vaccine would be.
On September 30, Reeves issued a Safe Recovery order that lifted some of the restrictions he put in place earlier to slow the virus' spread, including some social distancing measures. The order replaced the statewide mask mandate with face covering requirements in specified settings, which included inside school buildings and for some employees working in restaurants, bars and at concession stands in sport or entertainment venues. The Safe Recovery order was expected to be in effect through November 11.
In an interview with The Hill earlier this month, Reeves said he was still encouraging Mississippians to wear face coverings and would be open to reinstating mask mandates if he determined that doing so was necessary. "I think this is a dynamic and fluid situation, one in which you've got to be willing to adjust as the data leads you to make decisions," Reeves told the news outlet.
During the two weeks since the mask mandate expired, new case numbers and virus-related hospitalizations have continued to rise. "All indicators trending up. We know what to do," Dobbs wrote on Twitter above a graph of case and hospitalization data on Monday. He added an encouragement for Mississippians to wear masks, observe social distancing and avoid gathering in large groups.
Newsweek reached out to Reeves' office for comment but did not receive a response in time for publication.