A Tale of Two White Houses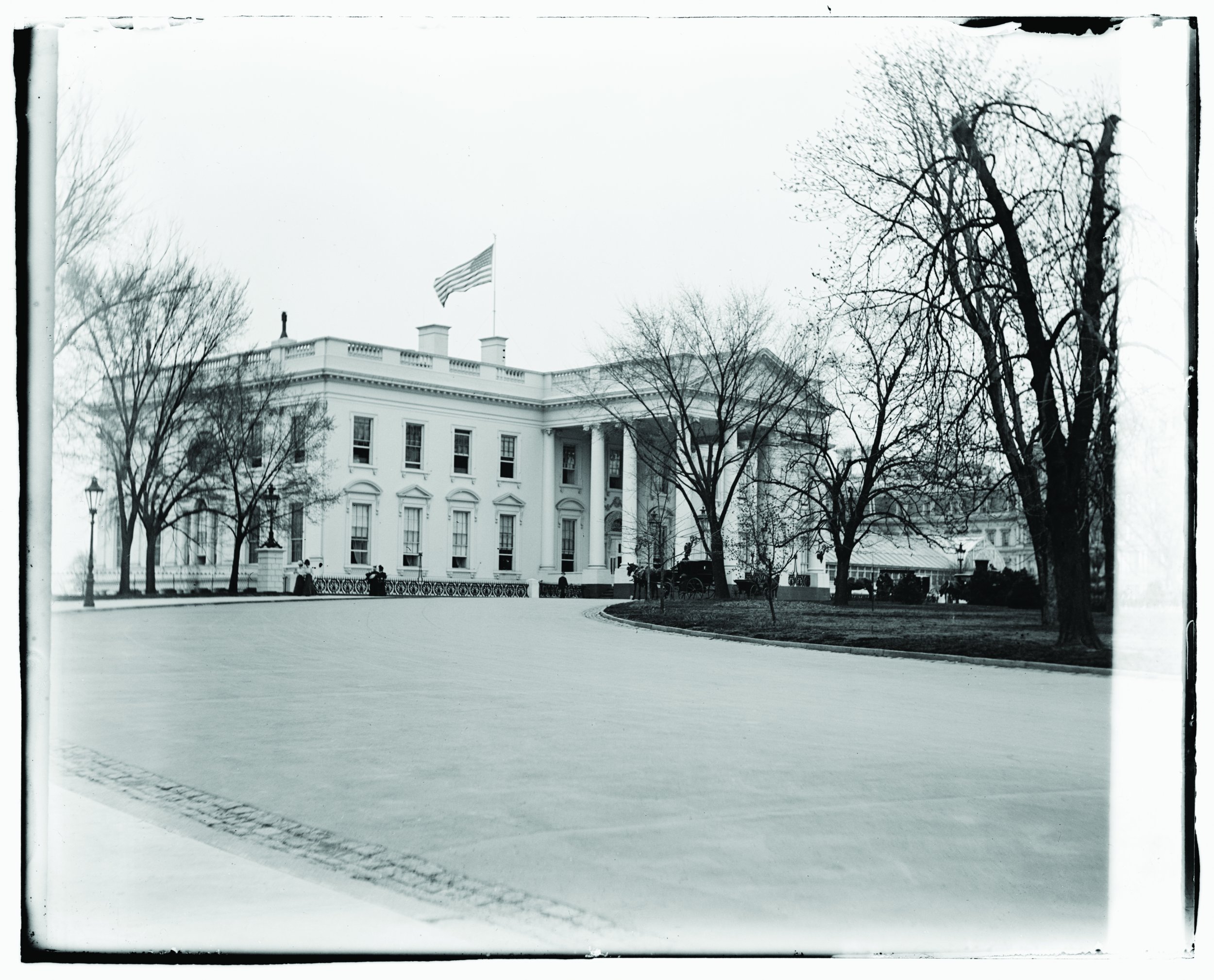 Once upon a time America had two capitals, and two "White Houses." Explore the vast history of the White House in Newsweek's Special Issue, Celebrating the White House, An Illustrated History of the House that Shaped America.
For four short, yet violent, years, two houses and their chief residents had an array of similarities—namely architecture and the house's roles in war and family tragedy—despite the fact that the governments they represented were bitter enemies in the darkest chapter in America's history.
When the South seceded from the United States in 1861, delegates almost unanimously elected former Mississippi Senator Jefferson Davis as president of the Confederate States of America. The Confederacy decided the capital of the rebellion would be Richmond, Virginia, only 90 miles away from the Union's Washington, D.C., where President Lincoln was preparing for war. Confederate President Davis and his family moved into a neoclassical mansion designed by a draftsman, Robert Mills, who had worked for White House architect James Hoban.
Though it was much smaller than the sprawling White House, the Richmond mansion was finished in 1818, just after Hoban had wrapped up rebuilding the White House following the British burning it down in 1814. Although the stuccoed mansion with tall columns was technically gray, Davis called his new home the White House anyway.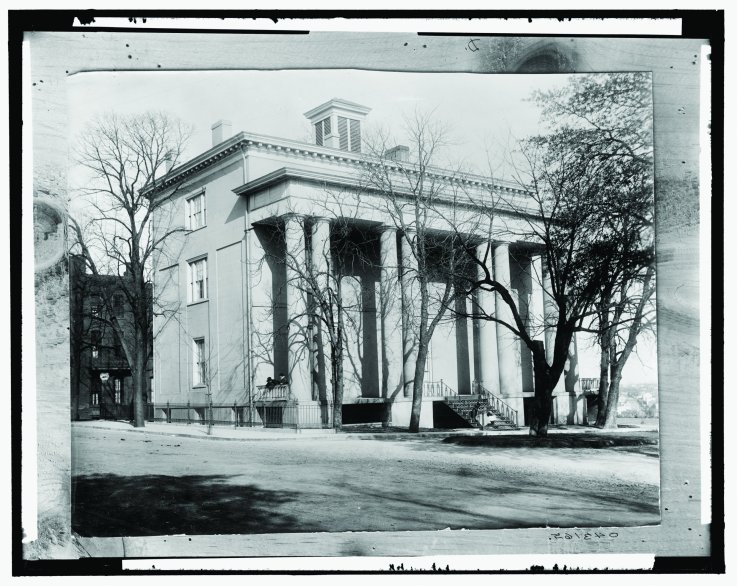 Not only similar in name and appearance, the Confederate Executive Mansion and Union's White House played the same role but were striving toward very different goals. Davis and his wife were familiar with White House protocol, socially and politically, because Davis had served as the secretary of war under President Pierce years earlier, and he put that information to good use. While President Lincoln was allowing thousands of people to tour the White House as a show of strength, on a smaller scale, Davis was entertaining Southern generals and holding meetings away from the festivities to plot the South's next move. Varina Davis's European furniture fell to the Union blockade, though, so the Confederate White House was not as elegantly furnished as the White House.
Even the leaders of these polarized states had common ground. Lincoln was 52 years old when he became president of the Union, while Davis was only one year his senior. Both presidents also had a deep-seated resignation and not a little fear about the looming battle they were facing, according to the White House Historical Association, which still holds a letter from Davis sent to his wife after his inauguration. "I was inaugurated on Saturday night," Davis wrote, "The audience was large and brilliant, upon my heavy breast was showered smiles, plaudits and flowers, but beyond them I saw troubles and storms insurmountable. We are without machinery, without means and threatened by powerful opposition but I do not despond and will not shrink from the task imposed upon me."
A sad tragedy also linked the embattled presidents: during the course of the Civil War, they both lost sons. Davis's 5-year-old boy Joseph fell off the C.S.A White House balcony to his death in 1864. Lincoln's son William died of typhoid in 1862 in Washington, D.C. Lincoln's wife, Mary Todd, nearly went mad with grief. Historians have noted that Mary Todd was not the same after Willie's death, to say nothing of her husband's demise just three years later.
By 1865, Davis and his wife had fled the Richmond White House as defeat became more apparent. A week before his death, President Lincoln visited Richmond and stood at Davis's desk to savor the Union's vic-tory. Meanwhile, Union soldiers searched Richmond for the Confederate first family, already long gone. America was once again one nation with one executive and one White House.
This article, by Assitant Editor Alicia Kort, was excerpted from Newsweek's Special Edition, Celebrating the White Hose, An Illustrated History of the House that Shaped America, by Issue Editor, Tim Baker. For more about the White House, pick up a copy today.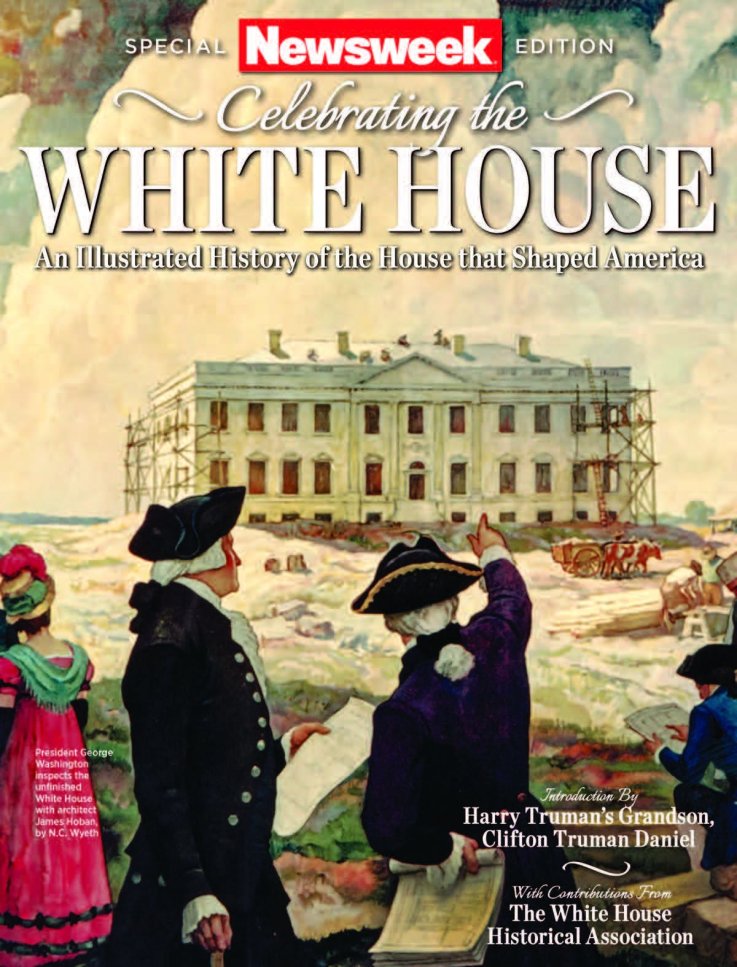 A Tale of Two White Houses | U.S.