Two Women Caught With $180,500 of Cocaine Entering the U.S. From Mexico
Two Mexican women carrying $180,500 worth of cocaine were caught and arrested by U.S. Customs and Border Patrol (CBP) agents last week.
The women, 58 and 37, were detained as they attempted to enter the country last Thursday, KABB-TV reported. According to the report, the women were driving a 2010 Ford Flex and arrived at the Pharr-Reynosa International Bridge in the afternoon.
When they presented their border crossing cards, a CBP agent ordered a thorough search of the women and their vehicle, leading to the discovery of the illicit drugs. Using a canine team, the officers located five packages of cocaine attached to the women's bodies.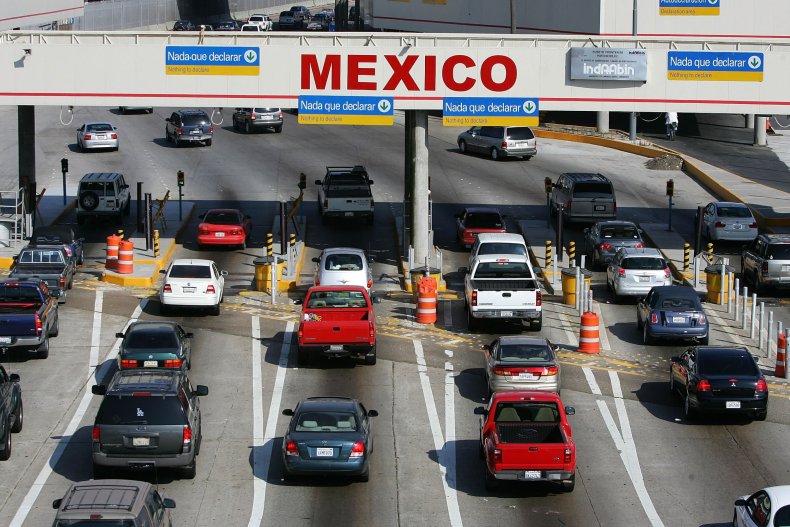 "I commend our officers for their diligence and excellent work ethic in detecting narcotics at all our border crossings," Port Director David Gonzalez said, according to KABB. "Attempting to smuggle drugs in small quantities illustrates the efforts by drug smuggling organizations to introduce these illicit drugs and further demonstrates our frontline officers' ability to stay on top of these smuggling trends."
The women's vehicle was seized and they have been turned over to the Department of Homeland Security, local news channel WSET reported. Both women are residents of Reynosa, Tamaulipas, in Mexico.
A 2016 report by the U.S. Drug Enforcement Administration revealed that Mexico's transnational cartels' "most common method" of transporting illicit drugs to the U.S. involves taking "vehicles through U.S. ports of entry."
"Illicit drugs are smuggled into the United States in concealed compartments within passenger vehicles or commingled with legitimate goods on tractor trailers," the report explained. As a result, most cocaine and other illicit substances pass into the U.S. through legal points of entry.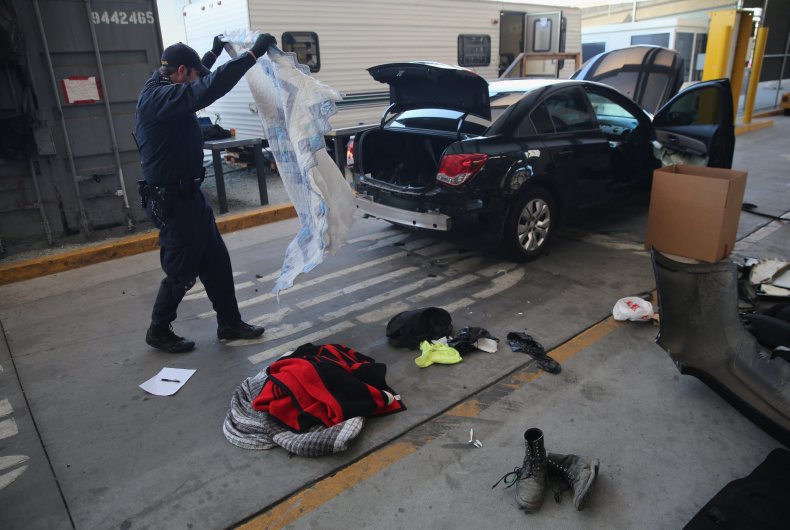 Despite global prohibition and the long-standing U.S.-led "war on drugs," cocaine production continues to flourish, particularly in Latin America. Colombia has seen the illicit trade grow significantly, with the market hitting a new record last year, according to the United Nations. Some 423,000 acres of land were used to grow coca, the plant whose leaf is the main ingredient in cocaine. That represents an increase of 17 percent over 2016. Enough coca was grown to produce 1,520 tons of cocaine in 2017, an increase of 31 percent over the previous year.
The global "war on drugs" has also been classified as a "spectacular" failure that has led to thousands of murders, public health crises and human rights abuses, a report from the International Drug Policy Consortium released in October said.