On July 24, 2019, special counsel Robert Mueller III testified before the House Judiciary and Intelligence Committees House about his report on Russian interference in the 2016 U.S. presidential election. Now, two years later, much has changed in the world, especially for former President Donald Trump, whose life was demonstrably affected by the Mueller report.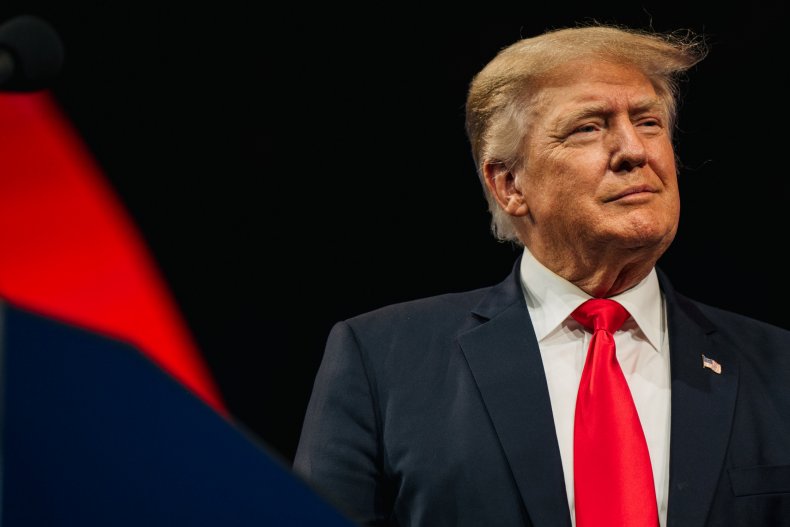 Throughout his historic testimony, Mueller, who led the investigation into Russia's interference and whether Donald Trump's associates aided those efforts, declined to offer many personal opinions related to the findings in the 448-page report he had submitted that April.
However, he did offer a stark warning about Russian meddling in American politics: "They're doing it as we sit here."
"I hope this is not the new normal," he said, "but I fear it is."
His report pointedly noted that Congress had the authority to decide if Trump had obstructed justice and then could take further action if it was deemed warranted. Sen. Elizabeth Warren, a Democrat from Massachusetts, remarked on July 24 that "Robert Mueller's report is an impeachment referral, and it's up to Congress to act."
And act Congress did, with the House of Representatives impeaching Trump in December 2019, though the Senate acquitted him a few months later in February 2020.
Trump's world looks drastically different than it did the two years when Mueller gave his testimony. In fact, much has changed for the former president since the last anniversary one year ago.
On July 24, 2020, Trump was still president, and he was still tweeting. Not only did he lose the 2020 U.S. presidential election, but he has also since been banned from Twitter.
He was also impeached by the House a second time, this time for incitement of insurrection. Once again, he was acquitted by the Senate.
Before that impeachment, though, Trump was the nation's leader during an unprecedented pandemic, and he also contracted the coronavirus.
Even now—and even after losing numerous lawsuits attempting to overturn the results of the election—he continues pushing debunked claims of election fraud during appearances on conservative news outlets and at rallies around the country.
This week, The Washington Post reported Trump's political action committee ostensibly formed to fund challenges to the election results raised about $75 million in the first half of this year, yet the PAC spent none of the money on audits or other election-review measures.
As has been the case for most of Trump's adult life, his name also hasn't been out of the news. Sometimes, this attention comes from association, like his company and its longtime finance chief being charged in early July for what prosecutors called a "sweeping and audacious" tax fraud scheme [Trump himself was not charged].
Other times, his name makes headlines after he releases statements on any number of subjects. On Friday, for instance, he ridiculed the Cleveland baseball club for changing its name from the Indians to the Guardians.
Mainly, though, Trump appears to be plotting his future these days.
Some ideas he's teased have already seemingly been dropped, such as launching his own social media platform. Instead, he debuted a blog, but then that shut down after 29 days. [However, Jason Miller, a former top Trump advisor, launched Gettr early this month that courts conservatives.]
Other big-picture plans remain unclear, but the former president seems to be building up to something important, with many speculating another run for the White House in 2024. Many pundits, in fact, spend more time not asking "if" he will run, but "who" will be his running mate, with most agreeing it won't be Mike Pence.
Recent news may at least mean Trump might be done facing repercussions from the Mueller report. On July 2, the U.S. Supreme Court cleared away court decisions where the House Judiciary Committee was told it could access secret grand jury records from key witnesses in the Mueller investigation.
The decision means the House now won't get those grand jury records, thus ending Congressional Democrats' attempts of finding out what witnesses said confidentially under oath about their interactions with Trump during the 2016 campaign.
The Justice Department under Trump had tried to block the release of those grand jury documents for two years. President Joe Biden's Justice Department reportedly also didn't see the need to continue pursuing the matter.
Should he want the GOP nomination, though, the job presently appears to be his for the picking. A poll from the John Bolton Super PAC, released on July 19, found 46 precent of likely Republican primary voters said they would back Trump being the nominee. That was the highest level of support for any potential Republican candidate polled by more than 30 points.