Two Years Into Pandemic, Rural Americans Are Having to Get Creative to Find COVID Vaccine
Nearly two years into the COVID-19 pandemic, getting proper access to vaccines still appears to be an uphill battle for many Americans in rural areas.
This has led to a wide disparity in the vaccination rates between rural and urban populations, often contributing to vaccination rates being lower in states that have more rural locales than states with large metropolitan areas.
The U.S Centers for Disease Control and Prevention (CDC) has reported that California and New York, states where the majority of people are concentrated in large cities, have 66 percent and 71 percent of their populations fully vaccinated, respectively. Comparatively, states with larger rural areas, such as Alabama, Mississippi, and Wyoming, all have full vaccination rates under 50 percent.
This disparity appears to have been occurring since the COVID vaccines first became available at the end of 2020. Researchers from the CDC studied vaccination coverage between rural and urban locales from December 2020 to April 2021, and found that "travel outside county of residence was used as a marker of potential vaccine access difficulties that might be exacerbated in rural areas with sparse vaccination sites."
Additionally, greater vaccine hesitancy and the spread of misinformation surrounding the shots were also cited as one of the major reasons for lower rates in rural counties.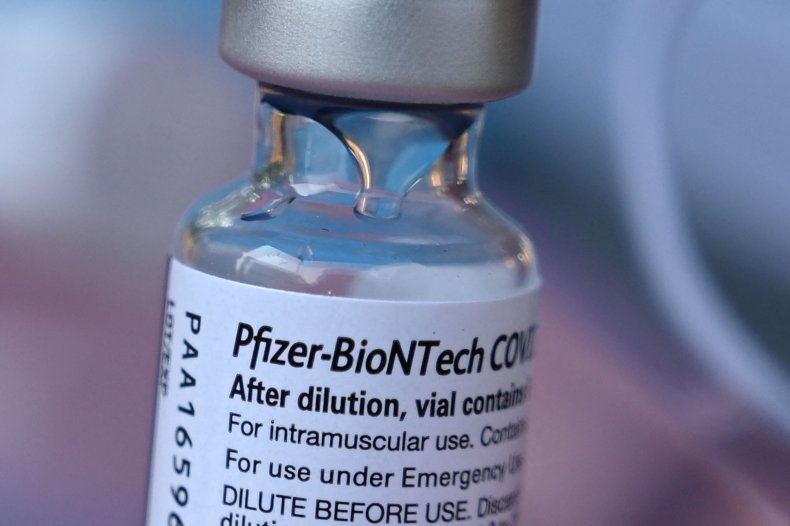 "Vaccine hesitancy in rural areas is a major barrier that public health practitioners, health care providers, and local partners need to address to achieve vaccination equity," the CDC stated. "In March 2021, a poll by the Kaiser Family Foundation found that vaccine hesitancy was highest in rural communities, with 21 percent of rural residents stating that they would 'definitely not' get a vaccine compared with 10 percent of urban residents."
A more recent study this past October from Syracuse University and The Journal of Rural Health also looked into vaccination rates and came to a similar conclusion: That a mix of misinformation, less knowledge of the vaccine's capabilities, and distance between vaccine sites were all hindering rural Americans' ability to get the shot.
"A combination of higher Trump vote share and lower educational attainment help explain the lower COVID-19 vaccination rates in rural areas of the United States," the study stated. "As of August 11, 46 percent of adults in rural counties had been fully vaccinated compared to 60 percent in urban counties."
"In rural counties, vaccination rates are lowest in farming and mining-dependent counties and highest in recreation-dependent counties."
Access to COVID vaccines has become an issue for rural Americans who do want to get the vaccine, and many of them are having to find workarounds.
One person in rural Ohio noted on Twitter that they "just had to schedule a Columbus vaccine appointment for my 12-year-old brother who lives in [rural] Northwest Ohio because my parents can't find any available appointments around Seneca County."
"Why is rural vaccine access this abysmal, this far into the pandemic?" they asked.
Seneca County, Ohio, is located in a significantly rural area of the state. It boasts a population of just 55,000, according to census data, and its largest city, Tiffin, contains only 17,900 people.
While some people might think of Ohio as mostly urban, given its large cities such as Cincinnati, Columbus and Cleveland, 2.3 million of 11.8 million people are living in the state's rural areas, according to the latest census data.
Additionally, the Health Resources and Services Administration (HRSA) showed only 33 critical access hospitals and 60 health clinics across rural Ohio. This has also been cited as a major contributor to the issues seen among these rural communities.
A spokesperson for the Ohio Department of Health told Newsweek that "there has been a concerted effort to consistently make vaccine available in each of Ohio's 88 counties."
"This continues today, with more than 2,000 providers across the state in every county, with ample vaccine available in Ohio for first doses, second doses, and boosters. A quick search of our scheduling website...showed several providers in Seneca County."
Update 01/03/2022, 4:30 p.m ET: This story has been updated with a statement from the Ohio Department of Health.