Two Young Girls Taken by Leader of Utah Cult Found in Storage Receptacle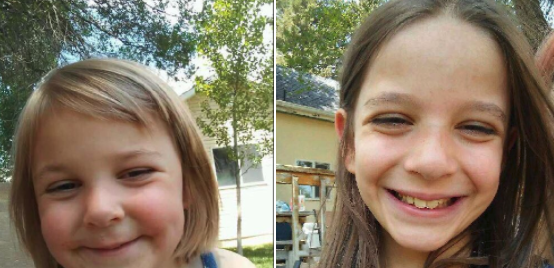 Two sisters thought to have been in the care of the leader of polygamous sect have been recovered safely from a storage receptacle—though law enforcement said given freezing temperatures overnight it was unlikely the pair would have survived were it not for their timely rescue.
Self-proclaimed cult leader Samuel Shaffer, who was believed to have been given the children by their father, has been taken into custody by the sheriff's department in Iron County, Utah, in connection with the incident.
Related: Elizabeth Smart, who changed Mormons' views on sex, is wary of religion
Shaffer and the two girls' father, John Coltharp, were said to have been involved in "cult-like activities." Four-year-old Hatti and 8-year-old Dina had been placed in the custody of their mother, Micha Coltharp, following a recent divorce.
The two children were found alone in a building on the outskirts of the town of Lund late Monday. Their grandfather told local news channel CBS 4 that they had been found in a storage receptacle. According to local reports on social media, the pair were "safe but very cold."
The Iron County sheriff's department said it was unlikely the pair would have survived the night as Shaffer was taken into custody. Their father had already been taken in by police.
Hatti and Dina were transferred to a local hospital for medical evaluations in the aftermath of their ordeal. Immediately concerns turned to when the girls would be reunited with their mother, though it was not clear when this would be.
Initially all four of the Coltharp children were missing. Their mother voiced her concern that as her two boys were returned, her girls were suffering. "I'm so unbelievably happy to talk to my boys, and they are OK and so sorry for my girls, and it's so sad they are suffering and they don't have each other or their parents," she told CBS4.
The boys were found during a raid of a suspected polygamist compound and had been living in a restored storage shed with just one window. An Amber Alert was issued for the two girls but later canceled.
In November, Utah voters broke the stranglehold of the Fundamentalist Church of Jesus Christ of Latter-Day Saints (FLDS), which had controlled the town of Hildale since settling there more than 100 years ago.
Three nonfundamentalist council members were reported by The Guardian to have won a landslide against the sect that commands its women to wear pioneer-era clothing and has become infamous for mass polygamy and child marriage.