#TXTComeback Trends on Twitter After K-Pop Band Releases New Album: Fan Show Support With #TXTRunaway Tweets
TXT released their debut studio album, The Dream Chapter: Magic, on Monday. The eight-track album was released along with the K-pop group's latest single, "Run Away," and an accompanying video.
The excitement surrounding the band's first album caused the hashtags #TXTComeback and #RunAwayWithTXT to trend on Twitter almost instantly following its debut. Despite the fact that TXT is still a relatively young and new group, people were highly impressed by the solid body of work members Soobin, Yeonjun, Beomgyu, Taehyun and Huening Kai managed to churn out.
"TXT are rookies to be reckoned with, the quality of their music and concept is OUT of this world, like, run away [sic] is their FIRST comeback..... THEIR FIRST, can u believe that?????? they're [sic] going to be legends, i [sic] can already tell #RunAwayWithTXT," one fan wrote on Twitter shortly after the album's release.
Others were even more pleased with the visuals for "Run Away" and offered support to Big Hit Entertainment, the management company behind TXT who is also responsible for the superstar K-pop group BTS. "Let's talk about the aesthetics because damn big hit never disappoints #TXTCOMEBACK #RUNAWAYWITHTXT @TXT_bighit," another user wrote on Twitter.
Along with the featured single "Run Away," The Dream Chapter: Magic also includes the tracks "New Rules," "Roller Coaster," "Poppin' Star," "Can't We Just Leave the Monster Alive," "Magic Island," "20cm" and "Angel or Devil."
Just ahead of the album's debut, TXT appeared at a press event in Seoul and spoke about the inspiration behind the project, according to the Korea Herald. The group noted many of the songs highlight the challenges young people face as they transition into adulthood. "In adolescence, things are changing and it's hard to know how to feel," Taehyun, 17, said.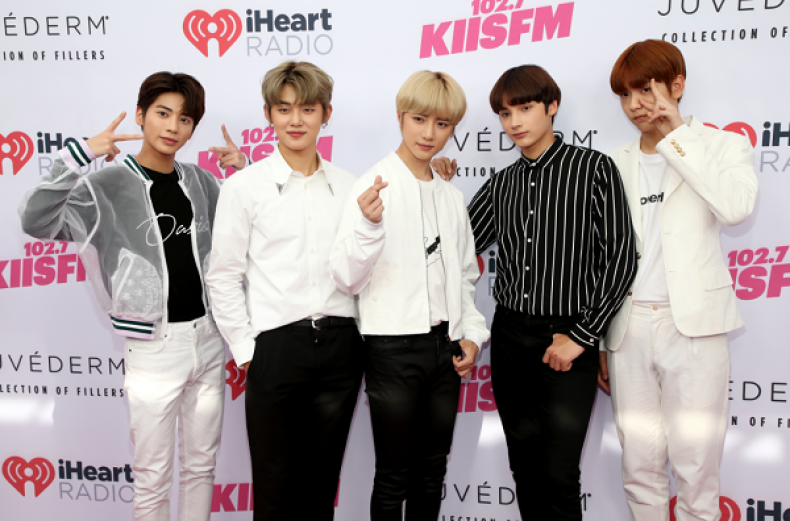 "We have these bursts of emotions and want to share how we feel. These are stories that a lot of people can relate to," he added.
Although the album comes on the heels of BTS' new "Make It Right" remix and rumors of a new upcoming album, TXT wasn't at all worried about competing with their label mates. "Big Hit and BTS have given us very large wings," Soobin said.
"In order to fly high with the wings, we need a strong body," he continued. "That's why we are preparing hard.
Soobin added: "We will work hard to become a hoobae [junior colleague] that [BTS] is proud of."
Fans have anticipated the five-member boy band's first full-length project ever since Big Hit first announced TXT and their extended play album, The Dream Chapter: Star, back in March.
See a few reactions to TXT's new album below.