Tennessee Mother Accused of Blowing Smoke Near 1-month-old Child's Face in Viral Video: 'Didn't Want That F****** Baby Anyway'
A mother in Tennessee has been arrested on suspicion of child abuse after a video emerged of her allegedly smoking next to her 1-month-old baby as well as shaking the infant.
Tybresha Sexton, 24, was arrested at her home in Bayberry Apartments after officers from Chattanooga Police were made aware of a video which was streamed on Facebook Live.
The video allegedly shows Sexton repeatedly blowing smoke near her baby's face while holding the girl up with one hand, as well as allegedly shaking the child.
When an officer arrived at the scene, he noticed that Sexton had a "heavy odor" of alcohol on her breath as well as numerous empty liquor bottles around her apartment, according to an arrest affidavit obtained by Newsweek.
Sexton denied the allegations and allowed the officer to check on the welfare of the baby. Several neighbors then came to the apartment to show the officer clips of the 30-minute Facebook video, which allegedly showed Sexton shaking her child and picking her up by one arm and dropping her.
While she was in-processing at jail, Sexton is alleged to have shouted that she "didn't want that f****** baby anyway," and that she "already told them that."
After she was taken into custody, Sexton is alleged to have continued announcing to police that she never wanted to have her baby, telling one officer "yeah b****, I said it."
Sexton was charged with aggravated child abuse, resisting arrest, and disorderly conduct. The child is now in the custody of Sexton's mother, reports WLOS.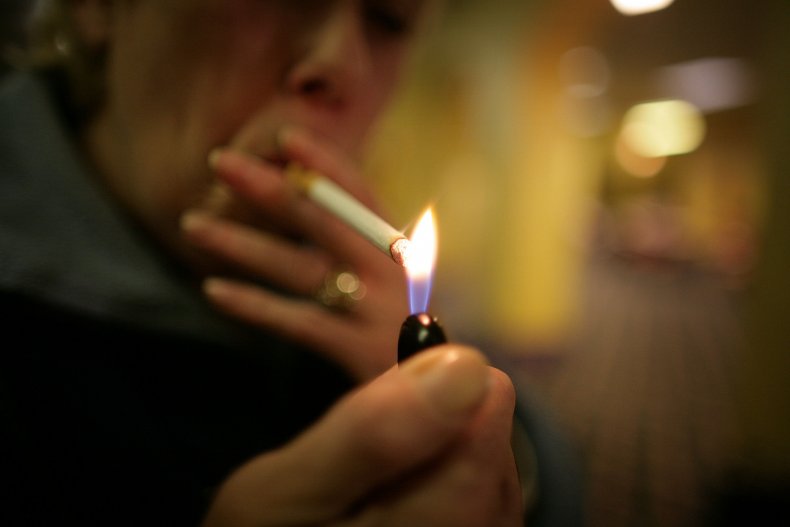 Last year, a woman in North Carolina was arrested after a video which appeared to show her 1-year-old baby smoking marijuana appeared on Facebook.
Brianna Ashanti Lofton, 21, was charged with two counts of felony child abuse, contributing to delinquency and possession of marijuana following an investigation by the Raleigh Police Department.
The clip, which had been viewed more than 1.5 million times, showed an adult's hand giving an infant what appears to be marijuana to smoke.
Lofton was arrested in March 2018 after outraged social media users reported the video to police and helped officers identify her.
"We appreciate the public's help in this matter," Raleigh Police Department Lieutenant Jason Hodge said in a statement at the time. "We welcome and encourage any assistance the public is willing to give us at all times."
"Thanks to your willingness to get involved, the child is now safe and the mother is in police custody," the department added on Facebook.