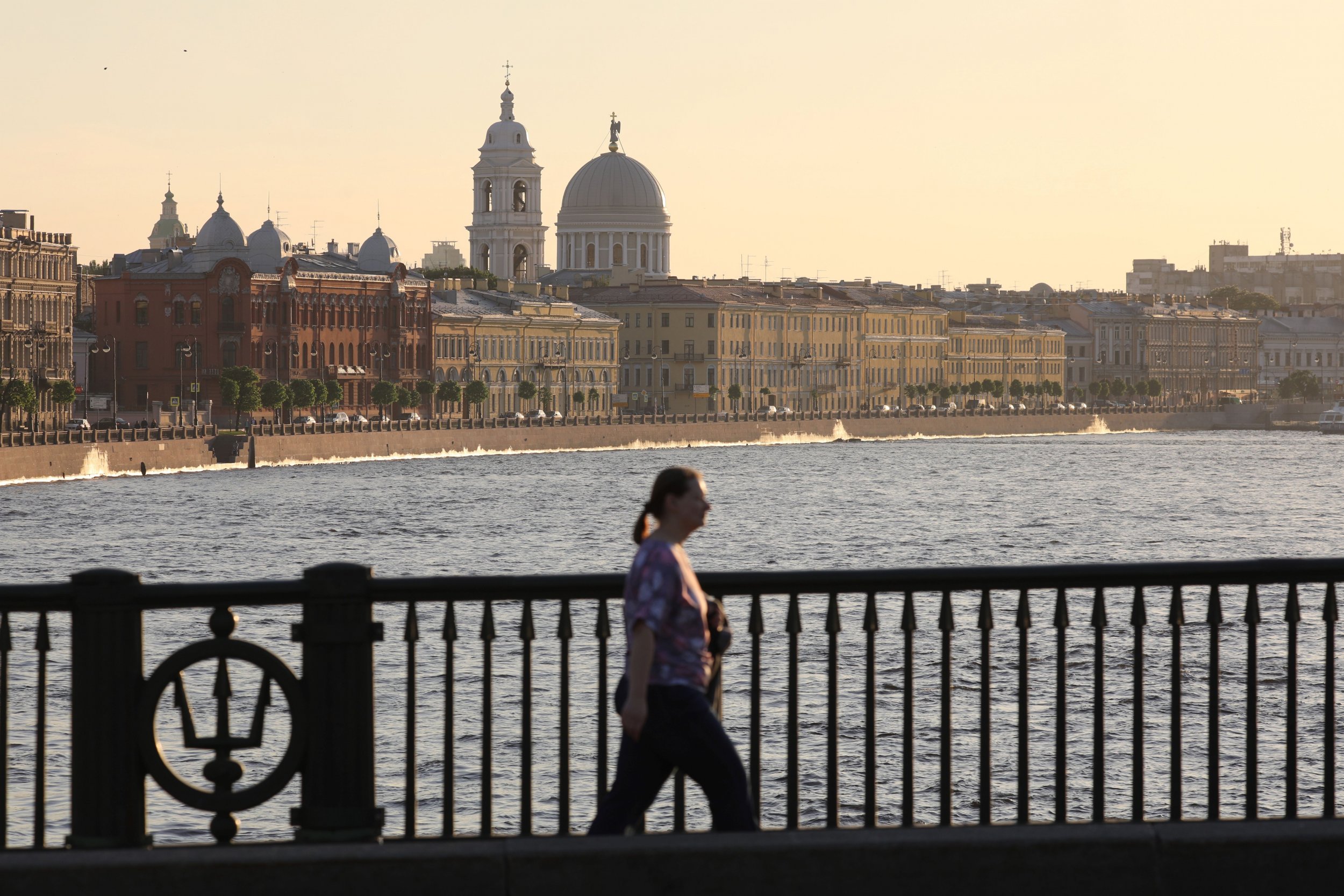 The son of a Russian natural gas tycoon has gone on the run, accused of beating a former adult film star to death.
Andrey Demenkov, 32, is accused of murdering 21-year-old Olga Kudrova, a mother of one who police said was also working as an escort. Demenkov reportedly struck Kudrova more than 100 times with a blunt object while she was in his St. Petersburg apartment, Russian news website Fontanka said.
A forensic report suggested Demenkov had also tried to drown the woman, though she ultimately died from trauma to the temple. According to police, Kudrova told relatives she was visiting a man she loved before meeting up with her alleged killer.
The 32-year-old previously worked as an executive at the state-owned natural gas giant Gazprom, where his 69-year-old father Valery was also a senior executive.
The murder is seemingly the conclusion of a string of violent assaults on women committed by Demenkov in his city apartment. In July, police said he kidnapped a 32-year-old woman and left her "severely beaten."
Four other women, all of whom were sex workers, were injured by Demenkov in another incident in July. The women were left with serious injuries including broken ribs and even a broken leg. Three of the four did not submit a criminal complaint for fear authorities would not believe them, police said.
Demenkov has previously been convicted of kidnapping and torturing a female friend in his apartment. He held her for four days before she was able to escape and alert neighbors. Despite the horrific crime, he was released and put on probation.
Police suspect he is being hidden by a wealthy friend, and have warned that the fugitive is a danger to all women. Based on his brutal criminal history, police have nicknamed him "Bluebeard," a reference to a figure in French legend who killed his wives and hid them in his castle.
Valery, who was a senior policeman before becoming a businessman, was the one who discovered the body. Police said the tycoon had gone to check on his son when he did not answer his phone, only to find Kudrova's lifeless body in the bathtub. Though he called an ambulance, the young mother could not be saved. She had given birth to her first child earlier this year.
Demenkov describes himself on one of his social media accounts as "too weird to live, and too rare to die." On another, he posted the message, "Never believe a woman."