Tye Dillinger Requests Release from WWE
In a lengthy note posted on his various social media accounts Dillinger - real name Ronald Arneill - confirmed he asked the WWE for his release.
"Before rumors begin to spread, let me set things straight ahead of time. This evening, I requested my release from WWE," Dillinger wrote. "In the past five and a half years with them, I have seen ad one some wonderful things. Things that I am very proud of an will never forget. I have met and have worked with unquestionably, some of the greatest talent on this earth and the pleasure has been all mine."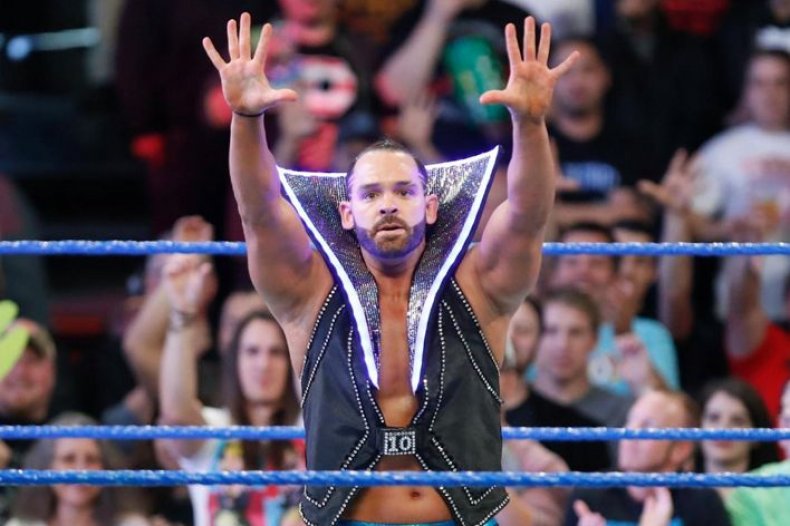 Dillinger's release request is one of a handful the WWE has received in the last few months. The Revival, current RAW Tag Team Championships, reportedly asked for their release but their request was denied. Their contract is not reportedly up until April 2020.
Hideo Itami from the 205 Live brand requested his release at the end of January. And while it hasn't been confirmed whether the WWE granted it, the Japanese superstar hasn't been seen on television or live events since.
Former WWE Champion Dean Ambrose also told the WWE that he would not re-sign with the company once his contract is up in April. The WWE has confirmed those reports.
The 38-year-old Dillinger has had a long relationship with the WWE. Training at the Hart Wrestling School in Cambridge, Ontario he would sign a developmental contract with the WWE in 2006.
He would wrestle for the company in its developmental promotions, Ohio Valley Wrestling and Florida Championship Wrestling before making his in-ring debut on a 2008 episode of ECW as Gavin Spears. However, Dillinger would be released from his contract in 2009.
From 2009-13, Dillinger would work the independent circuit under the Spears name in various promotions like TNA and Ring of Honor.
Dillinger would return to the WWE in 2013 under the NXT promotion where he would receive his current ring name. For five years, Dillinger performed in NXT and became a fan-favorite with the Full Sail crowd thanks to his "Perfect 10" gimmick.
At the 2017 Royal Rumble, Dillinger would make a surprise entrance at number 10 spot. He would join the SmackDown Live brand where he would wrestle in the midcard and fight for the U.S. Championship on multiple occasions. However, a hand injury in late 2018 would take Dillinger off television for months before he made his return earlier this month at a house show.
What do you think of Dillinger's request? Is this a troubling trend for the WWE? Let us know your thoughts in the comments section below.