Tyga Says He Made Kylie Jenner on Nicki Minaj's Queen Radio: 'You Need Black People'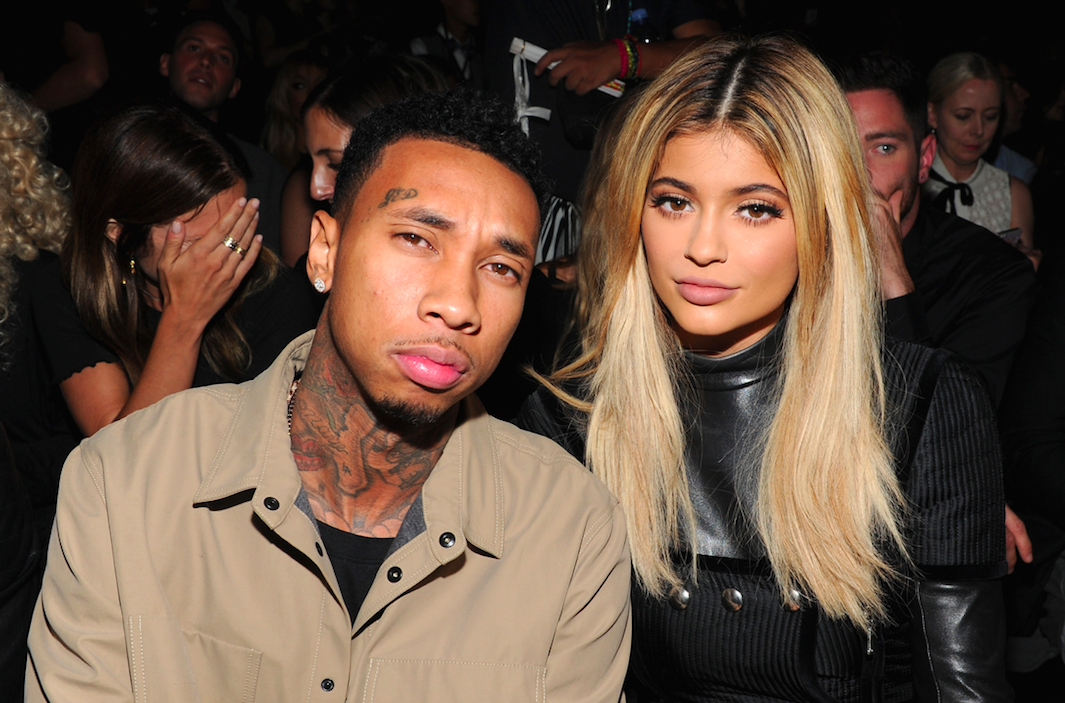 Tyga didn't hold back when he was on episode 6 of Nicki Minaj's "Queen Radio" Thursday. The rapper claimed he made makeup mogul Kylie Jenner the woman she is today because he told her she needed culture. Tyga's name quickly became a top-trending Twitter topic Thursday, garnering more than 15,000 tweets less than an hour after the interview took place.
Tyga talked about his influence on Jenner, telling Minaj, "You need black people to f*** with you cause you need culture. I had a lot to do with all that."
He doesn't miss her either. "Nah, I'm good luv, enjoy!" Tyga said. Rumors first swirled that Jenner and Tyga were dating in 2014. At the time, however, she was 17 and he was 25. They battled breakup rumors for years until Jenner was spotted with her new beau, Travis Scott.
Naturally, rumors swirled there might be a problem between Scott and Tyga but the "Rack City" rapper doesn't have a grudge with the Astroworld star. "We ain't got no beef. It's his time right now. You gotta let it ride. I ain't got no beef with him," he said, referencing Scott's No. 1 album.
Tyga didn't show much love for his ex and Minaj arguably has the same feelings. She slammed Jenner, saying she and her baby, Stormi, were the reason Scott's album surpassed Queen.
The "Barbie Tingz" rapper claimed Jenner's social media influence skyrocketed Scott's album to No. 1. "Travis sold over 50K of these," she wrote last week, accompanying her post with a screengrab of Jenner's Instagram post promoting Astroworld. "I spoke to him. He knows he doesn't have the No.1 album this week."
"I put my blood sweat and tears in writing a dope album only for Travis Scott to have Kylie Jenner post a tour pass telling people to come see her and Stormi," she wrote.
Minaj then denied she was taking shots at Jenner and Scott. "People are calling me thinking I'm huffing and puffing," the rapper wrote in one of her tweets. "Omg [sic] y'all this is sarcasm/dry humor. Yikes. I'm having the most iconNIC [sic] time."
Previously, Minaj mentioned Tyga's name when she was fighting with ex-boyfriend Safaree on Twitter. While dragging Safaree, she simultaneously praised Tyga for his surgically altered hairline. "Tyga shit ain't fall back out!!!! Y'all went to the same doctor!!! Yours fell out cuz GOD DONT LIKE UGLY!!!!!" she tweeted August 14.
Safaree confirmed he and Tyga both got their hairlines altered. "First off, me and Tyga didn't go to the same doctor. We did it the same day. Diff doctors," he said in one of his responses.