Tylenol, Former PR Pros, May Face Criminal Charges for Recalled Meds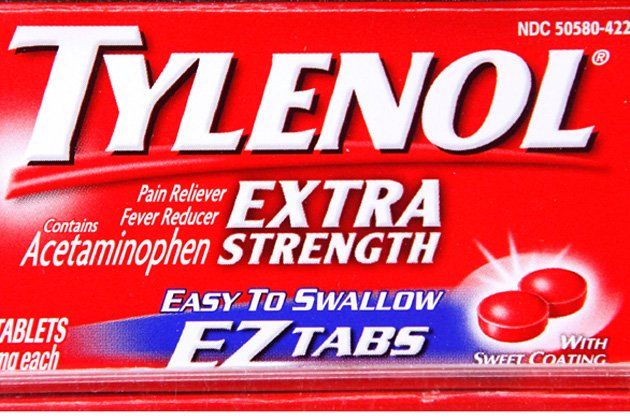 Oops, looks like we're going to need a new example of good corporate public relations. The FDA has referred McNeil Consumer Healthcare, the division of Johnson & Johnson that makes Tylenol, to its crime division for allegedly playing fast and loose with quality control. In congressional hearings held this morning, Deputy Commissioner Joshua Sharfstein revealed that the FDA had "growing concerns about the quality of the company's manufacturing process." Sharfstein's strong words come just a month after McNeil recalled millions of bottles of children's and infants' medicines, including Tylenol, Motrin, and Benadryl. According to a company press release, the reason for the largest medicine recall in American history is that "Some of the products included in the recall may contain a higher concentration of active ingredient than is specified; others may contain inactive ingredients that may not meet internal testing requirements; and others may contain tiny particles. While the potential for serious medical events is remote, the company advises consumers who have purchased these recalled products to discontinue use." According to the FDA, the medicines were produced in plants with filthy equipment and a host of other problems.
But wait, it gets worse. This same congressional investigation has also found that in 2008, Johnson & Johnson was aware of potency problem in its Motrin products but instead of ordering a recall, hired an outside company to buy up the medication from retailers. What happened to the company famous for its adept handling of cyanide-tainted Extra-Strength Tylenol in 1982? Back then, J&J issued a full recall, to the tune of 100 million dollars, and fully and openly cooperated with the media and government officials. The company's accountability and the introduction of new tamper-proof packaging allowed the Tylenol brand to bounce back from what could have been brand-killing. Even now, nearly 30 years later, it's used as an example of a company protecting consumers instead of its own butt. At the beginning of this year when news of Toyota's faulty accelerators became public, pundits were telling the car company to take a page out of the J&J PR playbook. CNN's Alex Taylor's suggestion that "Toyota should do some research on the Johnson & Johnson Tylenol recall of 1982. ... Johnson & Johnson didn't wait around for the authorities to act" was a typical comment.
Sadly, it looks like Johnson & Johnson may have to learn this lesson all over again. Back in 1982, J&J's management said they were guided by their mission statement which said, "We believe that our first responsibility is to the doctors, nurses, and patients, to mothers and all others who use our services. We are responsible to the communities in which we live and work and to the world community as well." Now, it could be that management was guided by their stock price--it's time to try the mission statement again.