Is Tyler C The Next Bachelor? Everything We Know About The Runner Up After the 'Bachelorette'
Fans of Tyler C may be devastated to learn he didn't ultimately win the heart of Hannah Brown on The Bachelorette, but it may be good news. Because of his runner up position on the show, Tyler C is more than qualified to be the next Bachelor. That's right: Tyler C fans could watch an entire season dedicated to him. But will they?
The next Bachelor has not yet been announced, and it's possible the franchise is still early in the casting stage for the next leading man. The season probably won't premiere until January, as usual, and Bachelor In Paradise has yet to air, as well. This means the next Bachelor will likely be named later this summer.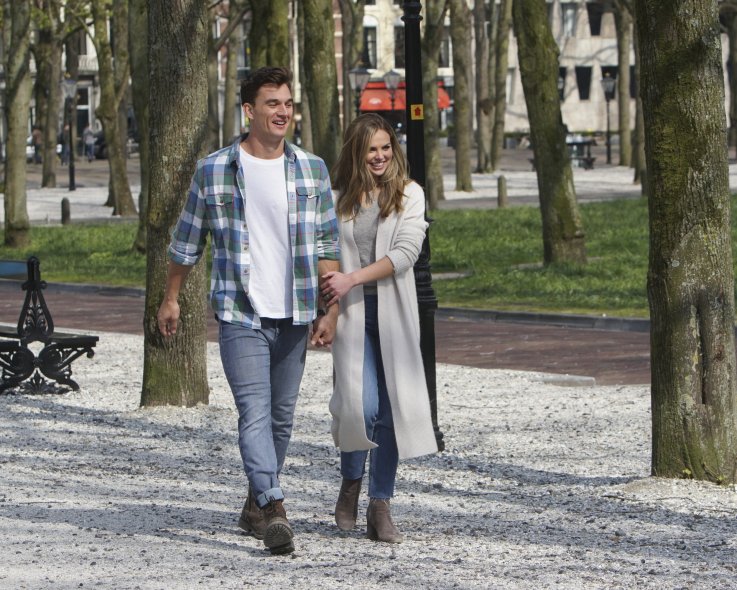 Tyler C is definitely a contender, especially because of the support from fans on Twitter. Throughout the season, he's been a clear fan favorite for his kindness and ability to handle any situation. The Bachelor Nation support for Tyler C has gone so far, it's become a joke to some.
Some viewers are already certain the favorite will be put in the Bachelor position.
But Tyler isn't necessarily a shoo-in, considering other fan favorites do exist. Many Bachelorette fans want to see Mike Johnson as the next Bachelor. Mike was a contestant on Brown's season, too, and has a whopping audience supporting his possible leadership. The hashtag #MikeForBachelor has been circling Twitter since his departure, and could easily promote him to the position.
Mike even spoke about the opportunity and didn't deny he was interested. "It's really cool the guys would like to see me as the next Bachelor," he said of his Bachelorette cast members in an interview with Glamour. "I know that Hannah said I was the leader in the house, which was not something I was trying to do. That was just me throughout. It's awesome people feel that or say that, whether it's Bachelor Nation or my castmates. I'm grateful they say that."
There's always a possibility that the role goes to someone from Bachelor In Paradise, too. It would be far from the first time the Bachelor producers decide to bring back and old contestant for another shot at love.
Is Tyler C The Next Bachelor? Everything We Know About The Runner Up After the 'Bachelorette' | Culture