Is Tyler Cameron Single? His Life After Hannah Brown and 'The Bachelorette'
A familiar face will appear on The Bachelorette on Monday night, and Bachelor Nation is likely to go wild. Fan-favorite Tyler Cameron is coming to help his best friend and roommate, Matt James, find the girl of his dreams.
Cameron first appeared on Hannah Brown's season of The Bachelorette, back in 2019. He was the runner-up, and he's actually the reason that James is on The Bachelor in the first place. After seeing his friend's success (while Cameron didn't win Brown over in the end, he got famous and has developed quite a following, given the immense love from Bachelor Nation), James decided to apply. And though James was cast on Clare Crawley's Bachelorette season, he was ultimately declared the next Bachelor before Crawley even started filming. So he skipped The Bachelorette entirely and moved onto The Bachelor—a fast-track approach that we simply haven't seen before.
Now, James is already a few weeks deep into his very own Bachelor season and his reunion with Cameron is likely to be exciting. With his closest friend around, the girls—and viewers—may see a new side to James' personality. But as it often does, the conversation will probably turn to Cameron: the most eligible single in the eyes of Bachelor Nation.
Or, at least, he was. It's possible that Cameron is in a relationship now, though he hasn't confirmed it himself. The most recent speculation claims that Cameron—who is a model himself—is dating the model Ireland Borba, but that conversation seems to have quieted since the initial reports in December.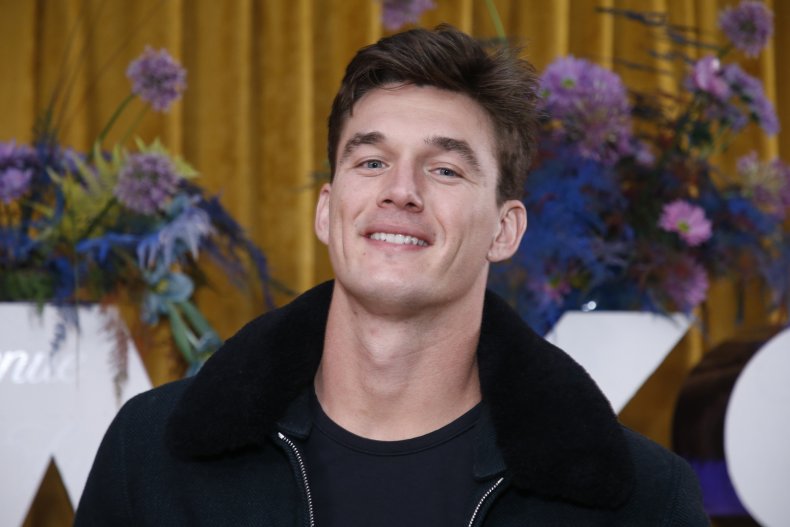 Cameron notably dated fellow model Gigi Hadid, before she reunited with her former beau, Zayn Malik. Now the One Direction star and Hadid have a child together. Cameron also sparked rumors of a refueled romance with Brown during COVID lockdowns in 2020. Alongside James and a few other friends, Brown and Cameron quarantined together and became popular on TikTok as they showcased their daily shenanigans online. (Those videos were also a big part of why James got promoted to The Bachelor so quickly.)
Though Cameron and Brown were obviously close during the lockdown, both admitted in an October 2020 YouTube video that they were unsure about their relationship, and aimed to figure out a friendship—not a romantic relationship. Despite the clarification, segments of Bachelor Nation still want to see the friends get together.
So to the viewers who can't help but drool over Cameron tonight, there's a chance that the fan-favorite is single. Maybe we'll get a better sense of what he's been up to tonight, though.
The Bachelor premieres every Monday at 8 p.m. ET on ABC.